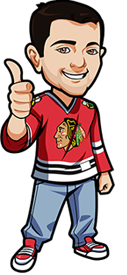 Written by Scott on Wednesday, December 1st, 2021
Follow @BetNHL
A great night last night with the tips as we went 2-0.
Had the Capitals vs Panthers game to go over 6 and this was a crazy game.  The Caps were up 4-1 after the 2nd period. But the Panthers came alive in the 3rd.  They scored 4 times and outshot the Caps 27-2 in the 3rd and completed the comeback winning 5-4.
Next we had the Blue Jackets vs Predators game to go over 5.5.  Forsberg almost did that himself when he scored 4 goals and the Predators won 6-0.
The Stars beat the Canes 4-1 and Roope Hintz scored his first career hat trick for the Stars.
The Red Wings beat the Bruins 2-1 and for the Wings this was their 3000th win in franchise history.   The Wild beat the Coyotes 5-2, the Blues beat the Lightning 4-3 in overtime, the Sharks beat the Devils 5-2 and the Ducks beat the Kings 5-4 in a shootout.
For today we have 6 games.
Flyers vs Rangers Betting Tips:
The Flyers are struggling right now.  They have lost 6 in a row and are missing 6 players who are injured.
The Rangers have won 3 straight and are at home where they have been decent going 5-1-1.  The only real hiccup they have had at home was that 6-0 loss to the Flames but over have gone 7-1 since
Rangers in regulation
Canada: 1.85 Odds at BetOnline.
USA: -115 Odds at BetOnline.
Everyone Else: 1.85 Odds at BetOnline.
(Odds correct as of 2021/12/01 9:32:19 AM EST but are subject to change.)
Penguins vs Oilers Betting Tips:
At first I wanted to go with the Oilers here.  They have won 2 in a row and are at home where they have gone 8-1.
But looking back the Oilers have 0 wins in regulation against the Pens in their last 19 games, and only 4 in OT. Not that that was a deciding factor or anything but just fascinating to see.
I think if the Oilers are to have a chance in this one they will need to build off of their recent momentum of 5 straight home wins. Jarry is projected and the difference between him and DeSmith is huge. But if Casey boy is thrown to the wolves we like the Oilers here.
Oilers win if DeSmith starts for Pens
Canada: 1.76 Odds at Sports Interaction
USA: -123 Odds at BetOnline.
Everyone Else: 1.76 Odds at http://www.bet365.com(Non-Americans) http://www.bovada.lv(Americans)
(Odds correct as of 2021/12/01 9:32:19 AM EST but are subject to change.)
Avalanche vs Leafs Betting Tips:
I really wanted to take the Leafs here but I just couldn't.
They've been on fire lately winning their last 4 games and have gone 9-1 over their last 10.
But the Avs are a top team in the defensive metrics department.   They have MacKinnon back and have gone 7-2-1 over their last 10 games.
I feel it's safer to skip this one. If you remember – similar spot with Leafs vs Penguins last week. We skipped, Leafs were shutout. Not tons of data on that but enough to put us off.
Knights vs Ducks Betting Tips:
With the Ducks playing last night it already puts them at a disadvantage.
The Knights have gone 6-4 over last 10. Of those 6 wins most have came against weaker teams.
The odds make this needing to be a Knights regulation win which I could see happening but will instead just avoid this game.
Canucks vs Senators Betting Tips:
It would be easy to just go with the Canucks here.  The Sens have lost 5 straight and are at home where they have gone 3-7.
But the Canucks aren't doing any better.  They are 4-8-1 on the road and have gone 2-8 over their last 10 games.  It's a easy pass on this game.
Kraken vs Red Wings Betting Tips:
Both teams on win streaks.  The Kraken have won their last 2 games and the Wings their last 3.
Tough to call this one.  I wanted to take the Wings as they are 7-2-2 in Detroit this season.  But they did play last night so they may be tired so I'll avoid this game.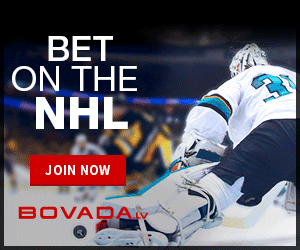 Follow @BetNHL
BetNHL.ca » Tonights Tips » December 1st, 2021 NHL Betting Tips