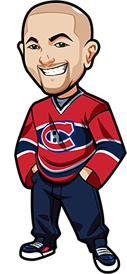 Written by Graeme on Friday, December 20th, 2019
Follow @BetNHL
An 0-1 night as our brutal run in December continues. We're now -4.47u for the month.
We took the Jets last night to beat the Blackhawks. Based on the odds and the performances in the first two periods, I 100% believe it was the right play. They did a great job at coming back from that early goal, and they just couldn't get the puck past Lehner. On most nights Jets would have been up 3-1 at the end of the 2nd. Jets just looked demoralized in the 3rd.
Awesome performance from Kane though. What a star.
Lot of big results last night. Islanders and Stars both winning on the road in Boston and Tampa. Sabres without Eichel decided to take the night off. How about that Sens vs Preds game? Crazy night of hockey all around.
Losing bets suck, but it's part and parcel of sports betting. Since launching this site we've won every season with +218.72 units. However despite that our win ratio is just 53.7%. That's how difficult sports betting is – For every 30 tips we post on here we'll lose 14 of them.
The key is how you respond to it. The worst thing you can do is attempt to "chase the losses", as tempting as it is. Believe me when I looked at that Jets game yesterday, it ticked all the boxes for a Jets win. Felt extremely confident in it. To the point where it was tempting to even do a max unit play to attempt to recoup those losses.
But that's a stupid thing to do. Especially when, in my opinion, we're at a period of the season that is experiencing very high variance. Instead it's best to be very conservative. Take some nights off to regroup as we did. Minimize the bets and the betting amounts. Study everything thoroughly but don't bet. To paraphrase Santa – make your bets then check it twice. Wait until you've ridden through this wave and feeling confident again about most games prior to making picks.
Personally I like to treat it as a challenge as well. Use it as a motivator. As honestly it's extremely easy to get complacent so it's nice to get a little slap in the face. Once we had narrowed down yesterdays picks to just a couple, I spent a lot of time looking at them before going with the Jets. While it lost I still really enjoyed that and felt I learned more from it too.
No tips today unfortunately. Only one game came close which was the Leafs vs Rangers over and when I dived into it, I didn't feel confident enough in it. Hopefully it ends up being a banger though. As then at least it's an indication I was on the right track.
Stars at Panthers: Florida are a team who are always fighting in there and are hard to back against. When they lose it's normally tight. Stars are performing decently under Bowness. Panthers are decent at home and should probably take this one. Stars are really battling hard at the moment though and I am wary of them.
Leafs at Rangers: This was one of those games that at first look I thought "ooooh this could be an over". Two top 10 offenses. Both in the bottom half for GAA and 2 of the worst at allowing SOG. Neither can kill penalties. Rangers are rested and looking to end a home game losing streak so they should be up for it. However I don't feel comfortable betting on their offense – there is spots like this where I think they will show up and they won't. The over was the closest pick of the day but I couldn't pull the trigger as I just don't have the confidence in the Rangers offense right now.
Capitals at Devils: Capitals should win. However the Devils got rid of Taylor Hall and suddenly are winning games? A change like that which sees a team react positivity is always a cause for concern. The odds on the Caps are horrible too. Not worth the bet here. Devils at home over the course of the season have generally fought well other than a couple blowouts.
Penguins at Oilers: I refer to Oilers as a coinflip team and when I do my personal bets, I treat them as such. Are they a favourite? Then I look to bet the underdog. Are they the underdog? Then I look to bet them. What that generally means is that I treat them as a high variance team who can just as easily win as they can lose on any given night (more than any other NHL team). What that means in regard to the tips is I need to have strong feelings or reasoning to tip for or against them. I just don't have it here. Penguins by the metrics can probably squeeze out a win but the price isn't there and based on the coinflip rule, I'd take the Oilers.
$25 risk free bets on player prop, in-game bet and $50 risk free mobile bet. Available for NEW customers only at BetOnline.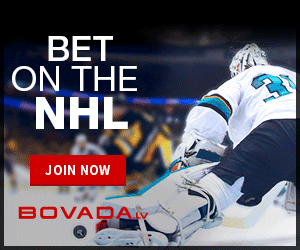 Non-NHL Betting Tips:
Written by Graeme
(All below systems are based mainly on mathematics and statistics with very little human input and are deemed experimental. Use at your own risk.)
AHL Betting Tips (14-11, +3.64u): 0.5u on Providence Bruins incl OT/SO 1.78.
Where To Bet the Non-NHL Leagues:
Canadians: Bodog and 888 Sports.
Americans: Bovada.
Everyone Else: 888 Sports.
Follow @BetNHL
BetNHL.ca » Tonights Tips »