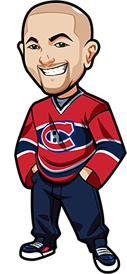 Written by Graeme on Wednesday, December 21st, 2016
Follow @BetNHL
It was a 2-1 night last night with the NHL Betting Tips, as the Jets/Canuck game was a push.
One-sided victories seem to be the name of the game when the Rangers take on the Penguins as for the 3rd time this season we saw a blowout. We had Over 5.5 goals in that one and it went over with ease as the Penguins ran out 7-2 winners.
We also had the Habs to defeat the Ducks in regulation and boy that was quite the game. An absolutely dominant performance from Montreal. As expected since all the drama on Friday they've really united as a team. Like I said I think the Christmas break may be bad for them as this is the type of thing that can really drive a teams momentum.
We lost with the Blackhawks over the Senators. Ottawa came to play and props to them for that huge 2nd period. It had been 15 years since Ottawa last won in Chicago and they did it in style last night. They played a really good high pressure game and the Blackhawks looked like they just underrestimated them. Losing Hossa was a right kick in the nuts though after Ansimov was out already.
$25 risk free bets on player prop, in-game bet and $50 risk free mobile bet. Available for NEW customers only at BetOnline.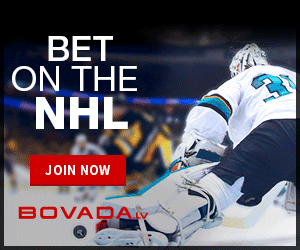 Capitals vs Flyers:
As soon as the streak for the Flyers ended, I wanted to bet against them in their very next game which was against the Predators. However as much as me and Scott looked – and we spent way too long that morning trying to justify it – we just couldn't bring ourselve to bet on the Predators. Considering it went to a shootout that was the right call to stay away. Especially considering how lucky Rinne was to stop that final attempt on Voracek.
Despite losing the streak, the Flyers are still a damn good team. I've been so impressed with the way they've won a lot of games this season. It was never one of those uber confident let's rock and roll and blow each team out sort of winning streak – it was just a solid team that really believed in themselves in each game and who work hard.
Now they're taking on the Capitals. These two met in the playoffs earleir this year which was a tight series that the Capitals won 4-2. Even in the regular season going back quite a few years it's always very tight close games between the two for the most part.
I'll be honest – you look at the stats for this season so far, and the Flyers are the better team offensively. Much higher goals per game, shot for game, #3 Corsi Factor. Where Washington shine this season is their defense but the Flyers aren't too shabby in that area either. The public seem to be betting the Flyers today as well.
Despite all that I do think Washington are overall the better team and that losing the winning streak will hurt the Flyers – especially now they've lost two in a row. Washington are one of the best 1st period teams(although not so much on the road) and I'm going to go with my heart over my head today.
Capitals to win incl OT/SO
Canada: 1.86 Odds at Bet365 (Americans: We recommend http://www.bovada.lv.
USA: Best Odds at BetOnline..
Everyone Else: 1.86 Odds at Bet365 (Americans: We recommend http://www.bovada.lv.
Oilers vs Coyotes:
Well I can't tip the Oilers. After the last two games this season and their inability to beat Mike Smith, the Oilers will face off against him tonight. And while a team is more than just a goalie – especially if it's Mike Smith – there's no way I can pull the trigger on the Oilers in this one.
So now I've got to see if the Coyotes are worth betting. There's got to be more to the bet than "Mike Smith" to fully justify it. So let's see.
Coyotes are nice home underdogs. A good price considering the previous two games between the teams. The game in Arizona saw the Coyotes come from behind and then win a shootout. In saying that it was a silly mistake by Connor Murphy that gave the Oilers the first goal of the game on a McDavid breakaway, and put them on the back foot. McDavid practically scored in overtime and he was very unlucky there. Coyotes DID come back from 2-0 down though which was impressive.
In the second game in Edmonton, the Oilers pounded the net and Mike Smith made 41 saves for the Coyotes to sneak a 2-1 victory. In that one Oilers were playing from behind so that can amount for the quantity of goals.
I'm highly conflicted on this one. I really want to take the Coyotes but it all comes down to Smiths record against them plus the Coyotes performances against them. I could just as easily see the Oilers stepping up big time here because this is the sort of game that can give proper motivation. I'm fairly conflicted on this one. Oilers ARE the better team.
I've thought a lot about this one and the one thing that keeps putting me off the Coyotes is overtime. I keep thinking about that and if it goes to that – and it's very likely based on how close the games have been between the teams. So at the end of the day I'm going to go for a big odds play instead.
Oilers vs Coyotes to go to overtime – Smith/Talbot must start.
Canada: 3.90 Odds at Bet365 (Americans: We recommend http://www.bovada.lv.
USA: Best Odds at BetOnline..
Everyone Else: 3.90 Odds at Bet365 (Americans: We recommend http://www.bovada.lv.
Follow @BetNHL
BetNHL.ca » Tonights Tips » December 21st, 2016 NHL Betting Tips