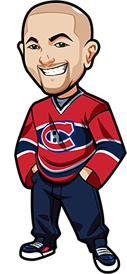 Written by Graeme on Friday, December 22nd, 2017
Follow @BetNHL
Whew – fun weather today here in Kingston with a massive snowfall overnight. Went to bed at like 1am last night after the Sharks/Oilers game(glad I stayed up for that 3rd period) and it was quite nice out. Wake up and snow right up to the bloody knees.
And of course my daughter still wanted a drive to school despite buses being canceled as they had a special last day planned. Plus I had a bunch of errands to run downtown before my trip to Scotland. So rather than spend the morning relaxing in bed I've been shoveling and out dealing with that wonderful weather. That's why tips are a bit late – sorry about that.
Oh well least I had another winning night to warm me up!
We went 2-1 last night. The Islanders/Ducks got us the first win as they went over 5.5 goals in a hell of a game that ended up with 7 goals.
The Boston Bruins made it 2-0 although man I couldn't handle that overtime period. They looked like they had just given up as they couldn't get anything going and the Jets were unlucky not to take that one.
We lost with Tampa winning in regulation as they needed a shootout to beat Ottawa. Props to the Senators who made their shots count and had a battling performance against the Lightning.
It's Friday, December 22nd 2017 and we've got just 4 games on the board. A quiet night before the 15 game extravaganza tomorrow night then the brief winter break.
Panthers vs Wild Betting Tips:
Initially I wasn't going to tip this one. I was leaning towards the Panthers but the odds weren't good enough with Reimer in net against a better team – however after looking into it more I'm going to take Over 5.5 Goals.
Stalock is in net for the Wild. He shut out the Leafs but overall he's had a bad time this season when starting with a hell of a lot of goals conceded against him. Reimer is Reimer.
Both teams have been…."iffy"….when it comes to offense this season. Very hot/cold with both more in the cold region but it seems like one of those games where with two weaker goalies, the offenses push hard. Similar to that Florida Panthers vs Winnipeg Jets game from a couple of weeks ago – tipped the over in that one and it ended 6-4.
So Over 5.5 for that.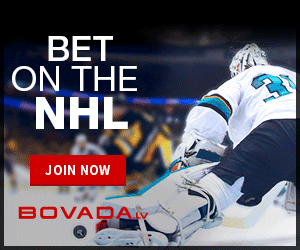 Other Game Thoughts:
Flyers vs Sabres: Odds aren't good enough for the Flyers here in my opinion. Buffalo are a bit tricky to figure out. Honestly I'd probably be placing a bet on them to win if this was after the Hurricanes game. But I'm concerned about how they react after being shutout by the Bruins(remember 3 games of being shutout then a 5-1 drubbing) and will stay away.
Capitals vs Coyotes: A team on a nice winning streak against a team with a losing streak always has me cause for concern. When that team is the Washington Capitals – one of the best at both hockey AND being complacent – it puts me off.
Canadiens vs Flames: Flames are probably the better side here but the odds aren't there and the Habs are a bit tricky to figure out at the moment. Playing it safe with no play.
Follow @BetNHL
BetNHL.ca » Tonights Tips »