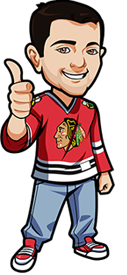 Written by Scott on Wednesday, December 2nd, 2015
Follow @BetNHL
A rough night with the NHL tips last night
We had the Sabres to beat the Red Wings. Sabres were up 4-3 with just over 6 minutes left only to have the Wings tie the game and then win it in a shootout.
Also had Over 5 in the Jackets – Canadiens game but the goals just weren't there when the Habs won 2-1.
Finally we had the Stars to beat the Flames.  The Stars started the 3rd up 3-0 only to see the Flames scored 3 unanswered to tie it and then win it 4-3 in a shootout.
I'm sorry but I have to keep these short.  I got called into work early today as someone called in sick.  I had to arrange for someone to watch both of my kids as my daughter is home sick from school.  Good times.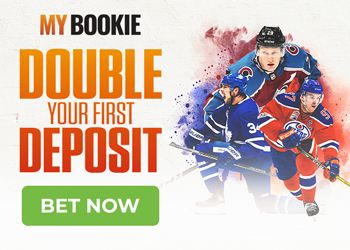 Rangers vs Islanders Betting Tips:
These teams are ranked 7th & 8th in the league in goals per game.  A huge rivalry between the two makes these great games. 
This is the first time the Rangers have played the Islanders in Brooklyn so they'll be trying to make it a memorable first visit. Both teams look forward to these games. Tough game to predict as both teams have been having good seasons.
Over 5
Bruins vs Oilers Betting Tips:
Bruins are playing great going 7-3 in their last 10 and are on a 5 game win streak.
Oilers are in yet another slump going 3-5-2 over their last 10.
Bruins have also been good on the road going 8-2.  When they're at home the Oilers are 4-5-1
Bruins Win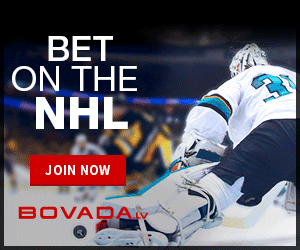 That's all for tonight's games.  The Lightning – Ducks game scares me.  Both teams have the potential to be amazing but for one reason or another can't put it all together.  You're never sure which version of each team is going to show up. 
The Leafs are riding high from the shutout win by Sparks in his first taste of NHL action.    They take on a Jets team who should be doing better then they are and are coming into this one rested.  Tough to call this game.  If Reimer is healthy, he's from Winnipeg so he may get the start. If Sparks gets the start does he continue his playbfromnthe last game or come crashing back to Earth?  Just to many questions.
.
Follow @BetNHL
BetNHL.ca » Tonights Tips »