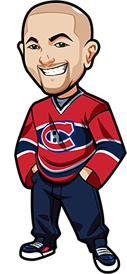 Written by Graeme on Friday, December 30th, 2022
Follow @BetNHL
A 2-0 night last night.
We had the Wings/Sabres to go over 6.5 as long as Husso wasn't in net. He was not, and the Red Wings conceded 6 goals in a 9 goal game.
Also had Isles in regulation and they were able to get the job done.
It feels like forever since I've written tips. Only one day in the last like 10 days or something.
Nice to be able to just ease myself into it with four games.
Let's get to it:
Ducks vs Predators:
Ducks coming in after pulling off a surprise result against the grain with a win over the Knights in a shootout. Preds come stumbling in.
I don't think there's any way I can back the Preds here with any type of confidence, and thankfully, the metrics back that up. Theirs are terrible.
Honestly one of those games where backing the high variance OT odds is probably fine.
Penguins vs Devils:
The Pittsburgh Penguins come in having won just 1 game in their last 5. They just had that brutally tough OT loss against the Wings.
New Jersey Devils…..oh, what has happened to you? Sad to see.
I was hoping to back the Penguins here but I'm just not seeing it. The Devils are better than them in a lot of the advanced metrics. This could quite easily go either way. The Devils offense will start producing more eventually and this could be the game for it.
No bet on this one.
Hurricanes vs Panthers:
Canes come in on a great run. Performing very well. Panthers struggling but did get that win over the Habs.
By the metrics this one is a bit close – to the point that if the Canes in regulation was 1.80, I'd skip it. But we're getting better odds.
If the break and Barkov back has turned the Panthers around then so be it. Sometimes that's all it takes. But the Panthers defensive metrics aren't good, and the Canes offenseive metrics are. More importantly, they're producing and yet probably still underperforming.
Canes in Regulation
Ontario: 1.95 Odds at Bet365 (Americans: We recommend http://www.bovada.lv
Canada: 1.95 Odds at Bet365 (Americans: We recommend http://www.bovada.lv
USA: -120 Odds at BetOnline.
Everyone Else: 1.95 Odds at Bet365 (Americans: We recommend http://www.bovada.lv
(Odds correct as of 2022/12/30 9:21:50 AM EST but are subject to change.)
Kraken vs Olers:
Sometimes I audibly grown when going through the games and this was one of them. Just one where I don't trust either side really, and don't trust the offenses when it comes to the over.
It's an over 6.5 and I thiiiink the Kraken can probably put up 3 goals here. Oilers should as well. But I'm just not loving it, and I'm hesitant to back overs when Skinner is involved. Not that he is Carey Price or anything but I do feel he can be a stopper when it comes to those overs.
I'll pass on this one but on paper I think that over has a decent chance of coming in.
Follow @BetNHL
BetNHL.ca » Tonights Tips »