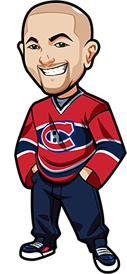 Written by Graeme on Friday, December 3rd, 2021
Follow @BetNHL
While we didn't tip it, one play I liked yesterday was Panthers -1.5. Just one of those where it felt a tad too marginal a play – it was one where I had to analyze the empty net stats to really feel confident in betting it.
Boy – that is one winning bet I won't forget in awhile! That was an absolutely crazy game. I stopped watching it to watch other games along with the Cowboys/Saints game. Then my phone just kept going off and I saw what was happening and put it on. Just incredible.
It was a 2-1 win last night. Predators were the only team that let us down.
How about that Hurricanes game? Man is that team going off the rails or what? After such a great start to the season – they have been very concerning lately.
A five game night tonight. Man it has been a busy bloody week with NHL. 5 games almost feels like a break. Let's get right into it:
Rangers vs Sharks:
Rangers come in strong and are not surprisingly, rather heavy favourites here. They have beaten some tough teams, and are looking good at home. Sharks on this road trip come in doing fairly well themselves, although they will be on a B2B tonight. Their only other 2nd leg B2B was October 22nd, when they beat the Leafs. But I mean anyone could have beaten the Leafs at that point of the season.
Reimer in net for the Sharks who has been solid. Sharks are doing a good job at grinding away at times. They've got a couple of nice road victories too over the Wild and Flames.
Rangers in regulation is a tempting play here but there's something about this Sharks team that concerns me. I'd say Rangers winning in regulation is probably about a coinflip – and alas we aren't getting better than coinflip odds so no play for me.
Jets vs Devils:
Jets are heavy favourites but are really unbackable at the moment. A disaster of a team that can also pull a win out of the air at a moments notice. See Flames, Calgawry and Oilers, Edmonton.
Devils come in on the back of a couple of losses. They're fairly average on the road. 3-4-2. Overall this year Jets are a beast at home with a 7-3-1 record.
I'd like to back the Devils here purely on value. With the way the Jets randomly don't show up, you could probably blindly back against them at these odds and turn out a profit. But Jets off that Coyotes loss where they were shutout – then a few days off to think more about it etc? Plus the home/road split. A fairly easy one to pass on.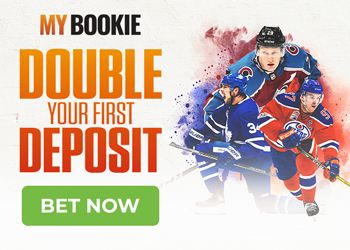 Coyotes vs Knights:
Knights are the biggest favourites of the night, and in regulation bet is barely passable odds wise. On the road where they are 5-5-0. Coming in off two losses to good teams in the Ducks and Oilers. They'll be looking to get back on track here.
I did like the way the Knights continued to fight back against the Ducks. Those four goals would kill off many teams. But it was all pretty much special teams.
With the odds, and the Knights goaltending and defensive woes – I just don't feel comfortable backing them at this price. Stone might not be playing either.
Honestly if you're looking to back them – I'd take them only if Brossoit is in net. Looking at the advanced metrics he has been the better goalie between the two. Lehner is a tad better in high danger saves, but Coyotes have the 3rd worst HDCF/60 in the league, so not really a concern there.
Ducks vs Flames:
Ducks slight underdogs here. They come in off that big Knights win after some struggles lately. Flames on a B2B and come in off that tight Kings win.
Flames will likely roll with Vladar tonight. Both their goalies are performing exceptionally well but so is their defense who has kept the xG/60 very low. 5th lost in the league on 5 vs 5. Interestingly if you go by just road performances, it's only 10th best.
Flames are a beast on the road at 10-2-2. Anaheim are 9-4-1 at home.
I'd like to take the Ducks here but honestly despite a decent record – when you look at their actual results, it's not as impressive. It's why Power Rankings Guru has them as just 19th. Their wins are padded by poorer teams, and their losses are generally better teams.
No play here. If Flames were better odds I'd probably take them.
Kraken vs Oilers:
After stuttering somewhat, Oilers come in off the back of three good wins. Now they're playing a Seattle Kraken team who scare the crap out of me. They looked like an easy team to bet against. Now they've taken the scalps of the Panthers, Hurricanes and Capitals over the course of the last two weeks.
These two teams played in Edmonton where the Oilers ran out 5-2 winners. Oilers are 7-4-0 on the road while Seattle are 5-6-0 at home.
Kraken have struggled against the Pacific so far this season. They were also missing Schwartz and Eberle against the Wings but still got the goals which was impressive.
I smell a bet here but I am a bit conflicted. Both Oilers to win, and the over seem quite appealing. Both at 1.80+ odds. Almost makes me want to take slightly better odds on Oilers to win the Race to 3 Goals, which is 2.00 and above.
Oilers have a fair amount of injuries in defense and that is causing issues for them. We're seeing more ice time than normal. Nurse and Keith both out tonight.
We know the Kraken can score. They might be missing Schwartz and Eberle again which is not great. I'd feel better on the over if they were in although they do have goalscoring depth.
Man – I am a bit all over the place with this one. Looking back through the data of a lot of the Oilers recent road games – Stars, Jets, Sabres, Wings is concerning. But then you have Knights, Coyotes, Blues and Bruins to counter that.
I'm going to stay away from advising anything officially in this game. The over, or Oilers win, both seem good to me.
So many words only for no tips. Sorry about that!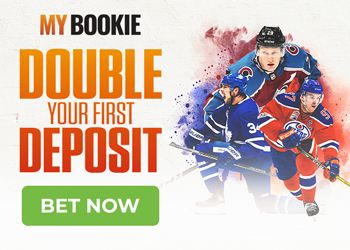 Follow @BetNHL
BetNHL.ca » Tonights Tips »