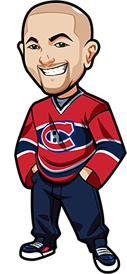 Written by Graeme on Saturday, December 5th, 2015
Follow @BetNHL
1-2 last night.
We lost with the Stars who lost to the Oilers in overtime. Like I said yesterday – I'd have been kicking myself if I hadn't bet the Stars, and after watching the game I'm still glad I did.
The Stars dominated the Oilers and Nilsson put in a tremendous performance through all three periods to keep the Stars at 1 goal. And you know what? Props to the Oilers for getting the win for him. I hate when a goalie puts up a stellar performance only for his team to let him down. Pity they couldn't wrap it up in regulation time for him.
Feel bad for anyone who bet against both Alberta teams last night. Those would have been two brutal losses considering the way both happened.
We had a win with the Flyers beating the Devils in quite the game. A lot of people were expecting a real quiet game there – to the point that Under 5 goals was as low as 1.65 odds at some sportsbooks!!! That ended up being a thrilling game and I'm glad I watched it.
It's Saturday December 5th and we've got a couple of early games with the Capitals at the Jets kicking off at 3pm EST, and then the Penguins vs Kings at 4pm EST. Then a busy night after that.
One quick note – Sharks vs Lightning. It's a game I'm not personally tipping but my betting system really likes Tampa there. I don't go by the system religiously but use it as a general guideline. Personally I feel the game is a coin-flip either way but thought I'd mention it.
Pinnacle Sports is the sportsbook of the day, with the best odds in EVERY game we have tips in(except 1) for the non-Americans out there including 1.91 on Tampa.
Let's get to the tips:
Canadiens vs Hurricanes Betting Tips:
It's been a bit of a stumble the last couple of games for the Habs, who are of course without Price. But they've got a great chance to get things rolling again with a solid road victory over the Carolina Hurricanes.
The Canes have had a lot of poor games lately. And they really haven't been looking good – especially that 5-1 loss at home to the Devils.
The Habs swept the Canes last season and dominated the games in regulation time. The question here isn't who to bet – but what to bet.
I'm very tempted by regulation time for the Habs – but I think I'm going to give myself a safety net and bet Montreal Canadiens to win.
A large part of that is in November alone, Carolina had 4 games go to overtime at home – 5 overall. However their record in OT/SO isn't as good as the Habs – so I'm going to take that knowing if it goes to overtime, we've got the better chance.
Canada: 1.81 Odds at Pinnacle Sports.
USA: -125 Odds at 5Dimes.
Everyone Else: 1.81 Odds at Pinnacle Sports.
Blues vs Leafs Bettings Tips:
There's no doubt that the Leafs are playing better hockey right now than they were at the beginning of the season. But the flaws are still there.
The Blues have stumbled a bit in the last couple of weeks with only 2 regulation wins since November 16th and that was to Buffalo and at home to the Jackets.
However I see this being a nice convincing victory for the St. Louis Blues. Allen is in net tonight and he's been very solid this season.
Blues to win in regulation.
Canada: 1.85 Odds at Pinnacle Sports.
USA: -120 Odds at 5Dimes.
Everyone Else: 1.85 Odds at Pinnacle Sports.
Blue Jackets vs Flyers Betting Tips:
Oh wow – did I spend my Saturday morning smoking crack with Rob Ford? Because I swear I just read that the Flyers are seeking their 5th straight win.
Oh wait – that's actually true? What a week in hockey. Leafs have a shutout. Flyers winning games. What's next? Sidney Crosby actually scores?
Sometimes there's games where when we first look at them, we love one team. This was one of those games – and the odds made it that much sweeter. I immediately told Scott to play devils advocate, and argue for the Flyers. He did that but it had no effect – I really like the Jackets to get back on track here.
Jackets to win.
Canada: 2.11 Odds at Pinnacle Sports.
USA: +111 Odds at BetOnline..
Everyone Else: 2.11 Odds at Pinnacle Sports.
Penguins vs Kings Betting Tips:
I lasted a whole week before tipping an Under 5 ugh. When will I learn? However I've spent the week researching it and I've came up with situations where I feel I should bet Under 5 dependent on both the chances of it happening and the odds – and this is one that manages to hit all the triggers.
These two teams never have high scoring games. You have to go back to 2009 for their last game that went Over 5. There's been a few games that have hit 5 of course – but these two managed to score exactly ZERO goals in regulation time in a game last year.
The way the Kings offense is playing at the moment it's hard to see much from them.
Under 5 Goal.
Canada: 2.00 Odds at 5Dimes.
USA: 2.00 Odds at 5Dimes.
Everyone Else: 2.00 Odds at 5Dimes.
Follow @BetNHL
BetNHL.ca » Tonights Tips »