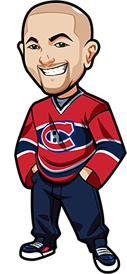 Written by Graeme on Wednesday, December 5th, 2018
Follow @BetNHL
It was a 2-1 night with the NHL Tips last night although our two winning picks were 0.5u plays so it was a slight loss of 0.05u.
Our loss was with the Leafs in regulation. Leafs won but it took overtime as the Sabres put in another fiery performance. Buffalo have now racked up 4 losses in a row. They now have a couple of days off as they don't play until Saturday when they host the Flyers in the matinee game. That will be interesting as it could go either way – they have battled hard in their last four games so will they be demoralized? Or will the rest get them motivated? Going to be interesting and I can tell you right now I'm gonna need some damn good odds to play that one.
We won with the Flames in an absolutely mental game where they beat the Blue Jackets 9-6 after coming from behind at 4-1. What a fun game that was to watch.
We also had the Over 6 goals in Tampa vs Detroit and that went over with ease too in an 11 goal thriller.
Was nice to see Leivo score in his debut for the Canucks. Hope he does well there. Knights vs Caps was a fun game with a good battle between Wilson and Reaves.
It's Wednesday, December 5th and only three games on the board. The Oilers have McDavid back as they head to St. Louis. The Sharks look to get something going as they host the Hurricanes. And the Ducks are on a 4 game win streak facing off against the Blackhacks who are in a 4 game losing streak.
Oilers vs Blues Betting Tips:
I'm actually shaking my head in frustration typing this – as I gotta back the Oilers to win.
I hate backing the Oilers. I've mentioned that before. Not only for the obvious reasons – but also because when I back them it means I have to watch their game. And I get so frustrated watching them and what a bunch of wasters they are.
But I mean McDavid is back. Under Hitchcock we saw that three game winning streak. They lost to Dallas but that's a tough venue for teams to go to this season. Oilers aren't too bad on the road. Pietrangelo is out. Steen is day to day. Blues are terrible.
If the tips are late tomorrow, it's because I'm only typing with one hand. As I've used my other hand to punch the wall in anger when the Oilers blow it. Regardless of my personal feelings however – I think it's the right pick even if Talbot is in net.
0.5u on Oilers to win incl OT/SO. To be honest I had this one initially at 1u, however I got scared off looking around and seeing so many people on the Blues and Blues -1.5.
Canada: 1.99 Odds at BetOnline..
USA: -105 Odds at Bovada.
Everyone Else: 1.99 Odds at BetOnline..
(Odds correct as of 2018/12/05 11:22:10 AM EST but are subject to change.)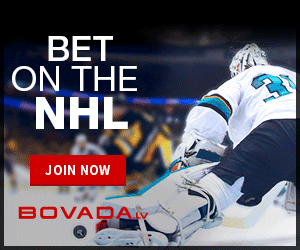 Sharks vs Hurricanes Betting Tips:
Canes are a tough team to bet against but I like the vibe from the San Jose camp here.
They had lost four games in a row. They had a big team meeting and that resulted in a solid performance against the Habs. They are a fantastic team at home. They're quite simply the better team here regardless of metrics.
They're only home briefly before heading to Dallas so they will want to make it count and fight hrad.
Hurricanes are struggling to score at the moment. I mean all season really. They can't ride McElhinney all season long. He's had solid performances against other good offenses but I just think the Sharks are able to take this one tonight. Meier back too apparently.
1u on Sharks to win in reg. Note that a lot of books have this at 2.05. If you don't have an account at BetOnline. it's worth signing up with odds like this. If backing 2.05 I'd only risk 0.5u.
Canada: 2.17 Odds at BetOnline..
USA: +105 Odds at Bovada.
Everyone Else: 2.17 Odds at BetOnline..
(Odds correct as of 2018/12/05 11:22:10 AM EST but are subject to change.)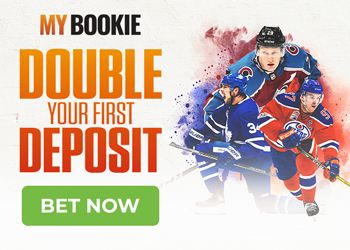 OHL / WHL / AHL / KHL / Czech Extraliga Betting Tips:
(All below systems are based mainly on mathematics and statistics with very little human input and are deemed experimental. )
Czech Extraliga Betting Tips (7-2, +2.87u): I'll be honest I hate doing parlays in this league as I find the variance that much higher (despite our excellent record). So let's do 0.25u on a Trinec/Karlovy Vary double at 1.85 odds. Both include OT/SO.
WHL Betting Tips (24-9, +7.15u): 0.5u on Lethbridge Hurricanes -1 at 1.76 odds. System thinks they'll cover the -1.5 but I am a wuss ha.
AHL Betting Tips (8-12, -1.93u): 0.5u Grand Rapids Griffins in reg 1.85 odds.
Where To Bet the Non-NHL Leagues:
Canadians: Bodog and 888 Sports.
Americans: Bovada.
Everyone Else: 888 Sports.
Follow @BetNHL
BetNHL.ca » Tonights Tips »