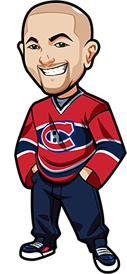 Written by Graeme on Wednesday, December 6th, 2017
Follow @BetNHL
It's December 6th, 2017. It's a Wednesday and that means we're a bit light on NHL action with just 4 games.
There was some great action last night in the NHL. The Devils got a massive win over the Blue Jackets – 4-1 on the road. Watching the Devils you have to think they might be going on a good run soon – they are really just starting to click.
The Habs dream ended as they lost to the Blues 4-3. It was a hard fought game by them and now it will be interesting to see if they can turn things around after that one or if they'll go back to being mediocre.
The Stars lost to the Predators 5-2. FYI I probably would have went with the Stars there based on their home results. I seriously have to start saying who I would back in a Preds game and then you can bet the opposite. Let's see – they next play the Vegas Knights on Friday. Okay I'm saying it right now Predators win that one. Probably in regulation, probably a nice dominant victory. So there you go.
We're currently experimenting behind the scenes with a unit betting system. Personally we do bet based on units however to keep things simplistic for the tips, we just use a flat unit betting system. However we feel our audience has changed a lot over the years and there's a lot more people out there utilizing a unit betting system. So hopefully we'll start going with that by around January.
Just have to work out the kinks from an "official" betting tips status and get comfortable with advising bets for multiple units.
Let's get to tonights tips:
Flames vs Leafs Betting Tips:
The last few games between the two have been under 6, including one just last week. However the Leafs are at home and the Flames are on the road and this is where both teams both score more and concede more.based on those splits.
Really it's probably one of those where I don't have to write too much about. Both high scoring teams on the home/road split and both concede a lot. Seems a fairly standard bet.
We're going to go with Over 6 incl OT/SO in this one.
Canada: 1.88 Odds at BetOnline..
USA: -114 Odds at BetOnline..
Everyone Else: 1.88 Odds at BetOnline..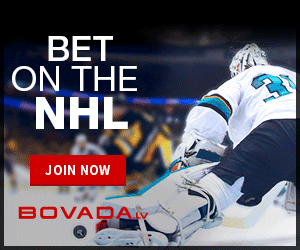 Flyers vs Oilers Betting Tips:
Brossoit is in net for the Oilers. We've seen how he's performed so far this season. There's a lot of talk from the Oilers about redemption etc tonight and hey maybe that happens – but until he proves himself, we've got to go against him and expect him to concede.
With him in net the Oilers have an offense first approach and with their offense killing it the last few games we've got to hope they keep doing that.
We're a bit wary of how the Flyers will approach this one after that win over the Flames but everything suggests they also go all out on offense. Especially with Brossoit in net – they've got to know their best chance of a win is to just hammer him.
Over 6 incl OT/SO
Canada: 2.02 Odds at BetOnline..
USA: +100 Odds at BetOnline..
Everyone Else: 2.02 Odds at BetOnline..
Follow @BetNHL
BetNHL.ca » Tonights Tips »