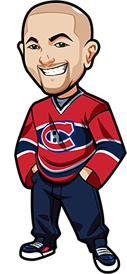 Written by Graeme on Thursday, December 7th, 2017
Follow @BetNHL
4 games last night and a couple of good ones in the NHL.
The Leafs came out very flat against the Flames. You'd think they were coming back from a week long vacation or something. While the Leafs ultimately won it was another disappointing performance from them. To their credit even though they're going through a bit of a slump performance wise, they're still pulling out wins at times so that's pretty impressive.
Flyers/Oilers was a tight one but the Flyers got the W there as they begin their attempt to get a streak going in the opposite direction and gave us the push. The odds were weird on that one as earlier in the day they were 5.5 which I'd bet at. Then as I was posting the tips I noticed it was 6 so changed the tips to that(as we still felt good about it). Then an hour later I looked and they were back to 5.5 again. Not sure what was going on there but hopefully you got on the 5.5 for the win over the push.
Busier night tonight with 9 games on the board. Islanders/Penguins is expected to be a high scoring game at 6.5. I haven't had the time to research it today and won't so I'm staying away from it – but I'm pretty sure games where the official line is 6.5 have went over the mass majority of the time. That was something I wanted to put time into during the off-season but never had the chance – if anyone has that data handy be sure to post in the comments. Would be very curious.
No best odds today as I'm already a bit late with these.
Panthers vs Jets Betting Tips:
Honestly a large part of why I'm betting the Jets is they've proven they are a solid bounce back team. I wrote about this last week I believe for the Jets/Knights tip. As soon as the Jets lose a game I'm going to be pushing to back them to win the next. Not that I'll blindly back them or anything but it's where my head is at when I start analyzing a game.
They got THUMPED by the Red Wings but the same happened against the Sharks 4-0 and they came back and crushed the Wild 7-2. They're on the road here but they lost 5-3 to the Preds on the road and came back and beat the Kings 2-1 also on the road.
However tonight they're starting Eric "4 goals against in my only NHL game" Comrie….and the Jets won that one! Panthers are going with Reimer in net.
I think the only way the Jets can win this one is if they go big on the offense. For the Panthers to win game swith Reimer in net for the most part they have to do the same. So I'm fine backing Over 6 Goals in this one.
Lightning vs Avalanche Betting Tips:
I always get wary backing a team on a big winning streak – I prefer to look for those teams who CAN put up a big winning streak but are just building towards one. The Lightning check all the boxes on that one tonight.
After various struggles they've racked up back to back wins with very strong offensive performances.
The Avs are coming into this one on the back of a few losses however I don't think Tampa will take them lightly. They'll want another winning streak to keep on building. Budaj is likely in net which isn't the greatest news in the world but I'd like to think the Tampa offense is too powerful.
Tampa in Regulation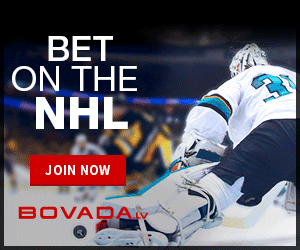 Blues vs Stars Betting Tips:
Blues figured out their offensive issues after a few dud games to beat Carey Price and the Montreal Canadiens. They're going up against a Stars team who have been involved in a lot of high scoring games lately. Stars aren't a bounce back team by any means but I like the way they've came off a lot of their losses with some high scoring games.
Their offense on the road lately has been much improved and we'll back that to continue.
Over 5.5 Goals
Bruins vs Coyotes Betting Tips:
I've been impressed with the Coyotes lately however I've got to go with the Bruins here. Bruins have a great record against the Coyotes but more importantly the goalie situation in Boston is very interesting and swinging towards Rask at the moment. He's starting tonight and they seem to be having more confidence under him.
I like Bruins to come out fired up after the Predators loss and l think they'll play a strong, physical game which the young Coyotes team will struggle with.
Bruins in regulation
OHL / WHL / AHL / KHL Betting Tips:
(All below systems are based mainly on mathematics and statistics with very little human input and are deemed experimental. )
OHL Betting Tips (15-7, +8.31u): North Bay Battalion incl OT/SO at 1.89 odds.
OHL, WHL & AHL & KHL Betting:
Canadians: Bodog and 888 Sports.
Americans: Bovada.
Everyone Else: 888 Sports.
Follow @BetNHL
BetNHL.ca » Tonights Tips »