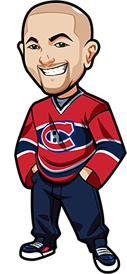 Written by Graeme on Friday, December 9th, 2016
Follow @BetNHL
It was a 1-1 night last night with the tips.
The Oilers/Flyers game went over with ease – with the Flyers going over 5.5 on their own. The Blues/Islanders game started strong but unfortunately ended up being a push. I'd mentioned yesterday I was a bit worried about the Blues energy and I think we saw it there – they just couldn't push the Islanders as much as they usually do.
We lost with the Lightning beating the Canucks pick in spectacular fashion. I'm still shell-shocked at that one. That was a stunning and well deserved victory for the Vancouver Canucks and I guess the Lightning don't have their defensive woes sorted out after all! It's possibly the changes to the lines caused that but man – that was stunning.
It was a very interesting day in the NHL. The Habs are finding ways to score that are surprising many and they were all over Schneider last night. The LA Kings came back from a few days off and yep – they lose. It really seems like "well rested" is a term we should never use to back a team this season. I'm going to have to run some numbers on that but a quick look suggests that a 3+ day break is resulting in losses faster than previous seasons. Could just be a statistical quirk at this point and I'd not use it to tip against a team – but it's enough to put me off a game.
It's Friday, December 9th and we're in that sweet spot with 6 games on the board. The Oilers look to come back after last nights loss against Philly as they take on the Wild, and the Rangers take on the Blackhawks in what should be a good game.
I've got what I feel are 3 relatively risky picks tonight. We've said it before but don't just follow us blindly – use our insights and others as well as stats to make your own opinion.
Blues vs Devils Betting Tips:
I said yesterday that I was a bit concerned about the Blues energy going into that game against the Islanders. Watching it last night I really felt they were lacking a bit and now they're on the second half of a B2B.
The Devils will be hurting too of course after that loss to the Habs – but they're at home where they've performed well enough lately and the Blues have been extremely poor on the road.
The Devils dont have a good record against the Blues. The Blues have won the last 5. However Kinkaid has been solid in net for the Devils this season and with them being underdogs I feel it's a good price.
Devils to win incl OT/SO
Canada: 2.05 Odds at Sports Interaction + $20 Free Bet.
USA: +105 Odds at Bovada.
Everyone Else: 2.05 Odds at Bet365 (Americans: We recommend http://www.bovada.lv.
Oilers vs Wild Betting Tips:
These two teams played just a few days ago with the Wild getting the 2-1 result in Edmonton.
Despite that, I'm liking the Oilers at their price tonight. A lot of money went on Minnesota early which added some much needed value. The Oilers are a goalscoring machine on the road and after being rested last night I like Talbot to step it up. I know Dubs has been on fire lately and that the Wild are generally solid at home. I just have a good feeling about the Oilers tonight and the price is right for me. It's a risky one though where the stats don't fully back it up.
Oilers to win incl OT/SO
Canada: 2.40 Odds at Sports Interaction + $20 Free Bet.
USA: +140 Odds at Bovada.
Everyone Else: 2.40 Odds at Bet365 (Americans: We recommend http://www.bovada.lv.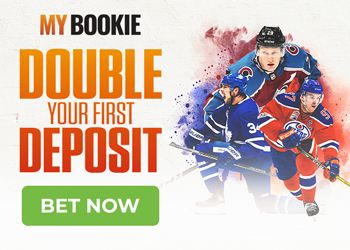 Capitals vs Sabres Betting Tips:
I really liked that performance from the Capitals against the Bruins. The Bruins were a tough, tough team that night and they did a great job at stopping the Capitals from getting shots on net in the last two periods. But I liked the defensive efforts of the Capitals and the performance by Holtby. I think that overtime win is going to give the Caps a lot of confidence going into this one.
Of course it's hard to back them tonight. They're a struggling team right now with some piss poor performances as of late. And going against a Buffalo team who to their credit have had some really solid performances lately – including forcing the Capitals to OT just 4 days ago. I just think the Capitals are the better team, will be more confident after that Bruins win, and will take the win here. More importantly I like the odds on them.
Capitals to win incl OT/SO if Holtby in net
Canada: 1.80 Odds at Sports Interaction + $20 Free Bet.
USA: -120 Odds at Bovada.
Everyone Else: 1.80 Odds at Bet365 (Americans: We recommend http://www.bovada.lv.
Mathematical/Experimental Betting Systems:
(All below systems are based mainly on mathematics and statistics with very little human input and are deemed experimental. Previous Records: 1st Period System 30-36 (+15.99u), OHL 28-15 (+17.15u)
1st Period System (10-22, -1.75u): Chicago Blackhawks 2.80.
OHL Betting Tips(9-10, -1.5u): Sudbury Wolves in regulation at 1.90 odds.
WHL Betting Tips(16-15, -1.69u): Edmonton Oil Kings 1.77, Portland Winterhawks in regulation at 2.10, Kelowna Rockets 1.95.
AHL Betting Tips(12-7, +3.81u): Syracuse Crunch in regulation at 2.25 odds(taking the riskier play you may want OT/SO which is a respectable 1.70). Providence Bruins in regulation at 2.45. Again the riskier one OT/SO is 1.83.
1st Period Betting:
Canadians: Sports Interaction, Bet365 (Americans: We recommend http://www.bovada.lv & 888 Sports.
Americans: BetOnline. or Bovada.
Everyone Else: Bet365 (Americans: We recommend http://www.bovada.lv or 888 Sports.
OHL, WHL & AHL Betting:
Canadians: Bodog and 888 Sports.
Americans: Bovada.
Everyone Else: 888 Sports.
Follow @BetNHL
BetNHL.ca » Tonights Tips »