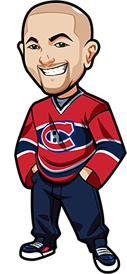 Written by Graeme on Saturday, February 10th, 2018
Follow @BetNHL
That was a hell of a night of hockey wth some great action.
The Rangers managed to get a big win over the surging Flames. That was one we wanted to tip yesterday but couldn't – the odds just didn't justify it based on both teams form. Rangers still have a lot of issues though and that was a lucky one for them – will be interesting to see if they can build from that.
The Jets didn't show up for the Blues game which was disappointing. And the Capitals did what the Capitals do – shoot less than half as much as the opposition, and come out winners.
That Red Wings/Islanders game went over as expected and holy crap what a 3rd period that was. That was just an absolutely insane game and the Islanders make it two big comebacks in a row and this time they actually win it! That's going to give them some crazy confidence going forward.
They'll be a good team to live bet if they're getting thumped for the next little while.
It was a great night for hockey and I enjoyed my roast! The finished product: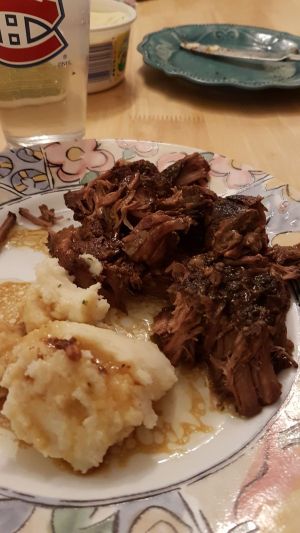 So bloody tender. Had some people asking. It's:
– 4lbs of chuck roast (beef blade roast in Canada)
– packet of ranch dressing mix
– packet of au jus gravy
– 5-6 pepperoncini peppers
– 1 butter stick
Roast in slow cooker, cover it in ranch, cover it in gravy, put the butter stick on top then throw on the peppers. Then just cook it on low for 8 hrs. Then use the gravy that it makes to cover the meat for the uber sick taste.
Right. Tips.
Leafs vs Senators Betting Tips:
Battle of Ontario blah blah blah, current form doesn't matter – if you've been following us you know the drill by now. We've bet the over 3 times this season already in this game and it's came in every time.
That's not to say we should do it blindly. These are always our favourite bets to assess – basically it's one that sticks out right away and so we have to look at things and pile up the negatives on it to see if we can argue ourselves out of it.
Can't really do that though. Leafs at home are scoring a lot. Sens on the road have been poor but their offense has been ticking last couple of games and they're motivated. I mean the best goalie here is Andersen and he let in 3, 4 and 5 against the Sens so far this season. If it goes under it goes under but we'll back the over yet again this season.
Over 6 goals incl OT/SO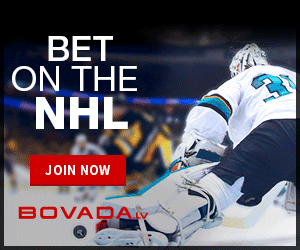 Unit/Confidence Betting Tips:
(We are experimenting with adding unit/confidence to our betting tips. For more details see this post.)
Leafs/Sens Over 6 – 1u. Probs gonna regret not doing 2u but my betting system doesn't agree with the over (hard to program it for these type of games) based on current form/stats so just the 1.
Lighting in reg – 0.5u. They should win but I'm still wary of how they perform after that big road trip and Kings are starting to get confidence. I see a lot of people backing the Kings here and honestly at those odds it's probably an +EV bet. However Tampa had no problem getting by the Kings D last time.
OHL / WHL / AHL / KHL Betting Tips:
(All below systems are based mainly on mathematics and statistics with very little human input and are deemed experimental. )
OHL Betting Tips (25-11, +12.25u): Sarna Sting in reg 1.80. North Bay Battalion incl OT/SO 1.86. 0.5u on Kitchener Rangers incl OT/SO 1.98. 0.5u double on Knights/Greyhounds Knights in reg Greyhounds inco OT/SO at 1.95.
WHL Betting Tips (22-18, +1.83u): Swift Current Broncos in reg 2.00.
AHL Betting Tips (24-19, +3.94u): 0.5u on San Diego Gulls incl OT/SO at 2.63. Iowa Wild in reg 2.15.
OHL, WHL & AHL & KHL Betting:
Canadians: Bodog and 888 Sports.
Americans: Bovada.
Everyone Else: 888 Sports.
Follow @BetNHL
BetNHL.ca » Tonights Tips »