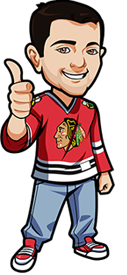 Written by Scott on Thursday, February 10th, 2022
Follow @BetNHL
There was 6 games yesterday and we didn't have any tips.
The Hawks beat the Oilers 4-1.  This was the Oilers 2nd straight loss and they need to turn things around as they are still out of the playoffs and can't keep losing if they want to make a push towards the postseason.
The Flames beat the Knights 6-0 for their 6th straight win and the Stars beat the Preds 4-3.
Tuukka Rask has decided to retire after 15 seasons.  He returned from hip surgery and played 4 games but he just wasn't himself.
The Habs fired Ducharme as head coach and brought in Marty St. Louis who has no NHL head coaching experience.   He was an amazing player and I hope he can succeed as a coach as he certainly has plenty of playing experience to pass onto his players.
7 games today.  There will be days where we have no tips.  We never want to force a tip just to have one as that is a terrible way to bet.  I noticed in the comments that someone was upset about this and I'm sorry but if neither of us like a game or tip we certainly aren't going to push one through.  Attempting to force bets is a complete rookie mistake and not something we would ever do.
Sometimes the best bet, is no bet at all.
 
Capitals vs Canadiens Betting Tips:
The Caps will be without Ovechkin again as although he was able to play on Tuesday he can't travel to Canada with his recent positive Covid test.
The Habs will have their new coach behind the bench so who knows how they will respond to St. Louis.
The Caps have lost 2 in a row and have gone 4-6 over last 10.  The Canadiens have lost 7 in a row and 1-6-3 over last 10.
I would say it's a safe pick to take the Caps as the Habs are bad and have only 8 wins on the season and are in last place overall, 5 points behind the Coyotes.  But teams sometimes have a new approach when a new coach comes on, remember Boudreau and the Canucks, so I would like to see the Habs play a couple games and see how the respond.
Canes vs Bruins Betting Tips:
The Bruins have long been known as a strong team lead by arguably the best line in the league with Bergeron, Marchand and Pasta.  Bergeron is out with an injury and Marchand is suspended for the next 6 games after he lost his shit against the Penguins.
The Canes have lost their last 2 but are 7-2-1 over last 10.
With the Bruins missing 2 pieces from their top line it's going to be a tough task for the rest of the team to try and pick up the slack.
Canes win incl OT/SO
Canada: 1.74 Odds at Sports Interaction
USA: -135 Odds at BetOnline.
Everyone Else: 1.74 Odds at Bet365 (Americans: We recommend http://www.bovada.lv
(Odds correct as of 2022/02/10 10:18:21 AM EST but are subject to change.)
Penguins vs Senators Betting Tips:
The Penguins have won their last 4 road games and could push it to 5 against the Sens.
The Sens are playing some good hockey at the moment.   They are 2-1 in February after beating the Devils and Canes.  Their schedule sucks for them as tonight its the Pens then it's Bruins, Caps and the Blues.
With the way the Sens have been playing its tough to call this game. Sure the Pens are the favorites and we would have to take them in regulation to get any value and even that is only 1.74.  I feel it safer to skip this game.
Jackets vs Sabres Betting Tips:
The Jackets will be looking to pick up their 4th straight road win here.  Their road record this season hasn't been that good overall as they have gone 9-12-0.
The Sabres have lost 2 straight and are at home where they have gone a lousy 7-12-3.
I have no confidence in either team so I have to skip this game.  If I had to make a play I would say the Jackets including OT would be the way to go but again not enough confidence in that to make it a play.
Devils vs Blues Betting Tips:
The Devils are still dealing with some big injuries.   Goalies Bernier and Blackwood are out.  Hamilton is out and so is Hughes.
The Blues are 7-3 over last 10 and are at home where they have gone 17-5-2.
To get any value we need to go with the Blues -1.5.  The Devils won their last game but before had lost 7 straight.   During that 7 game skid 3 were lost by only a single goal so I have to skip this game.
Lightning vs Avalanche Betting Tips:
This should be a great game between two of the best teams in the league.
I like the Avalanche to win here as they are at home and have an amazing home record of 20-2-2.  But this is the Lightning and they can never be counted out of a game.
No Kucherov for the Lightning, no MacKinnon for the Avs. 
I would lean on the Avs to win here but like I said it's the Lightning and they know that if they want to have a deep run in the playoffs they need to be able to beat teams like the Avalanche.
Leafs vs Flames Betting Tips:
The Leafs have won 6 in a row, the Flames have won their last 4.
Matthews is expected back for the Leafs in this game.
The Leafs are currently in 3rd in the Atlantic with 63 points which is 6 behind the division leader Panthers but have 4 extra games to gain ground.  The Flames won last night but still sit in the 8th and final wild card spot with 54 points which is only 1 behind the 3rd place Ducks and 2nd place Kings.   They have at least 4 games in hand on both teams.
This is going to be a good game and with the way both teams are playing I expect there to be goals.
The Leafs last 4 games had goal totals of: 7, 8, 10 and 11.  The Flames last 3 had totals of: 6, 6 and 7.
Over 6 incl OT/SO
Canada: 1.90 Odds at BetOnline.
USA: -110 Odds at BetOnline.
Everyone Else: 1.90 Odds at BetOnline.
(Odds correct as of 2022/02/10 10:18:21 AM EST but are subject to change.)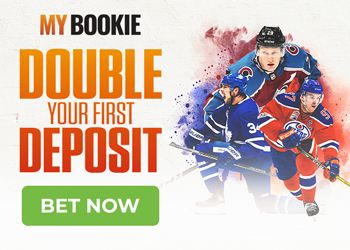 Follow @BetNHL
BetNHL.ca » Tonights Tips »