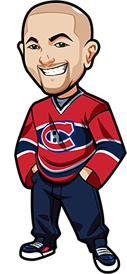 Written by Graeme on Friday, February 10th, 2023
Follow @BetNHL
Hi guys,
Quick note that I am away with my family this weekend, so write-ups will be shorter than normal. I also won't be doing the best odds comparison I will just list where the best odds are for each game.
I also brought my Macbook forgetting that my internal database software for the hockey doesn't work with this. Oops. At least I can remote into my machine at home.
Nice quiet Friday with just four games and three heavy favourites so let's have a looksee:
Rangers vs Kraken:
Since the break the New York Rangers have had two high scoring victories. Kraken lost to the Devils and Islanders.
Looking at the metrics – yeah, really not seeing any reason not to take the Rangers here. Jones in net which is a flip in regards to whether that's a concern or not – he has struggled in his last few games.
Rangers in Regulation – Bet365 have them at 1.86
Jackets vs Leafs:
I'm fine avoiding the Leafs until Matthews is back, honestly. Jackets actually could make a game of this.Out of the three big dogs tonight, I like the Jackets the most. Their home results aren't too bad. Of course they haven'y played in like 10 days. If it wasn't for that I might actually consider advising them.
Blackhawks vs Coyotes:
Not seeing anything here. Blackhawks are probably the best bet but they are such a wild card.
Ducks vs Penguins:
Man – actually I don't know if Jackets are the dogs I like the most today. Pens better in Corsi & Fenwick, but Ducks offense producing better. Pens defense is a disaster too and they have a brutal xGA – worse than the Ducks. Goaltending helps them but not a ton.
If you're looking to back the Ducks – and I may take a risk on that – I would wait to see if Terry is playing. Big factor in the team. Ducks playing well too. Yeah both them and Jackets could pull an upset tonight.
Follow @BetNHL
BetNHL.ca » Tonights Tips »