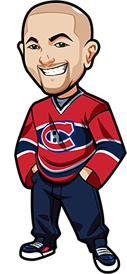 Written by Graeme on Thursday, February 11th, 2016
Follow @BetNHL
A big win for the New York Rangers last night. They managed to shut out Crosby and are getting a winning run going at a very key time in the NHL season – leading up to the playoffs.
The Senators unfortunately could not get off to a winning start with Phaneuf in the team. The Senators PP was particularly frustrating to watch as it was a game they could have taken if they had managed to convert on more of those.
I'd like to thank Scott for handling the tips alone over the last few days. I was down in Vegas to watch the Super Bowl and when I'm there I pretty much tune any work out.
Speaking of – if there is one show I would recommend in Vegas it is David Copperfield. I've seen a lot of shows there and this one just blew me away. I really didn't think I'd even like it either. I just wanted to see Copperfield so I could say that I'd seen him as the man is an icon – but holy moley was this show just unreal.
I didn't think I could ever really enjoy a magic/illusion show other than Penn & Teller – but I take that back after seeing Copperfield. Highest recommendation.
Alright it's February 11th and the NHL has welcomed me back with a lot of games for tonight. Let's get to the betting tips:
Ducks vs Blue Jackets Betting Tips:
Post all star break, the Ducks have played some solid hockey with two great wins on the road against the Flyers and Kings. They're now visiting Columbus tonight to take on the Blue Jackets.
Perry is on fire at the moment and it's going to beb hard for the Jackets to contain him. With the Jackets goalie injury situation – it doesn't look like a good night for the Jackets. You've also got the Ducks with the best PK in the league going against the Jackets and the 3rd worst PP%. So Ducks won't mind playing physical.
The Ducks do however REALLY struggle to score on the road. I'm hoping with Korpisalo in net tonight that won't be as much of an issue – but I'm going to trade carefully on this one and just take the Ducks to win.
Canada: 1.74 Odds at Pinnacle Sports.
USA: -134 Odds at BetOnline..
Everyone Else: 1.74 Odds at Pinnacle Sports.
Islanders vs Kings Betting Tips:
This is one where I'm going to do something rare and leave it in the hands of my betting system. Usually I use my main system generally as a baseline – it leans towards something and I go from there. Then we work both sides of it.
Tonight it feels incredibly strong about the Islanders vs Kings Over 5 – to a point that I rarely see. To see the last time these two went to Over 5 you have to go back to November 2010 when the Kings won 5-1. Obviously part of this opinion is based on the Kings recent form and their offense, and the Islanders big 8 goal demolition of the Oilers.
I could go either way with it but yeah based on both teams last few games – Over 5 Goals.
Canada: 1.71 Odds at Bet365 (Americans: We recommend http://www.bovada.lv.
USA: -140 Odds at Bovada.
Everyone Else: 1.71 Odds at Bet365 (Americans: We recommend http://www.bovada.lv.
Wild vs Capitals Betting Tips:
My only concern with this game is that the Wild treat it like a Stanley Cup final. We've seen it before. The Wild have the longest losing streak at home in their history, and they're going up against without a doubt the best team of the season. It's so easy to see them getting super hyped up and so on for this one.
And then if they do win you sit back and ask where the hell was that passion these last few games?
If it happens – so be it. But it's very, very hard to tip against the Capitals at the moment and the only reasoning I can really see is the above. Everyone is performing for the Capitals and they're a beast be it at home, on the road or on the moon. With such a great price against a team struggling like the Wild? Have to take them.
Capitals to Win.
Canada: 1.84 Odds at Pinnacle Sports.
USA: -120 Odds at GT Bets
Everyone Else: 1.84 Odds at Pinnacle Sports.
Follow @BetNHL
BetNHL.ca » Tonights Tips »