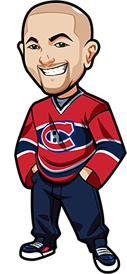 Written by Graeme on Saturday, February 11th, 2017
Follow @BetNHL
It was a 1-0 night last night. The Blackhawks/Jets left it late but went over the Over 5.5 for a nice winner.
It's a very busy night today all beginning at 1pm EST with 3 early games. Then we've got games at 2pm EST and 5pm EST and then the usual nightly games.
I love it! Nothing like an entire day sitting around watching sports.
Lot of very interesting games today. Tips wise we've got 5 tips so a lot of betting action today. Hopefully it all pans out. It's been a good month so far and don't want to ruin it!
Let's get to it.
Here's a quick summary if you don't want to read:
– Canucks/Bruins Over 5
– Capitals in Regulation
– Blues to win incl OT/SO
– Penguins in Regulation
– Predators in Regulation
Canucks vs Bruins Betting Tips:
I mean not much to say here – the big thing coming out of the coaching change in Boston was "pace". That was the big word and we saw that the other night when I correctly tipped the Over 5.
The line is 5 here. Bruins haven't shown much in defense in awhile and it looks to be high energy. The one issue is that you never know when the Canucks will show up or not. If they don't show up that's bad for us. But I'm going to take Over 5 Goals and continue to tail the Bruins on that.
Canada: 1.76 Odds at BetOnline..
USA: -131 Odds at BetOnline..
Everyone Else: 1.76 Odds at BetOnline..
Capitals vs Ducks Betting Tips:
Ovechkin didn't have the best game in front of the net the other night but that didn't matter as the Caps blew the Wings away 6-3. I mean what is there to say at the moment? The Caps are a machine. The Ducks are battling wth a lot of inconsistency at the moment. One thing with the Ducks too is they have a very poor record when playing against teams above them in the standings and I'm going to back that to continue. I will warn that the Ducks give the Capitals tough games and that's a bit of a concern for me. They match up fairly well against them. However the odds for this one were just good enough for me. If this was below 1.80 I'd be thinking twice and if it was 1.75 or below I'd stay away.
Capitals in Regulation.
Canada: 1.90 Odds at 888 Sports.
USA: -125 Odds at BetOnline..
Everyone Else: 1.90 Odds at 888 Sports.
Blues vs Canadiens Betting Tips:
This is a tricky one because being a Habs fan I read a lot of pro-Montreal sports media. After that win over the Coyotes I'm seeing phrases such as "strong character" and statements about the 'offense being back" etc. But I still think the Blues are a solid value play here.
Yeah that was a fighting victory against the Coyotes but they shouldn't have been in that bloody position to begin with!
Since the coaching change I love everything the Blues are doing right now. They're fun to watch. Sure the Habs have their belief back and if they go down they'll fight – but this is a team that barely beat the Coyotes and got thumped 4-0 by the Avs.
Montreal at home is the one big issue. For the most part it's only the elite teams that beat them here. However I really like the Blues performances both offensively and defensively, and the odds are enough for me to say Blues to Win.
Canada: 2.30 Odds at Bet365 (Americans: We recommend http://www.bovada.lv.
USA: Bet at BetOnline..
Everyone Else: 2.30 Odds at Bet365 (Americans: We recommend http://www.bovada.lv.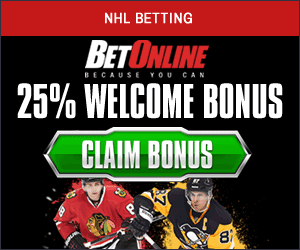 Penguins vs Coyotes Betting Tips:
I was fighting against this one all morning. Not sure why. I think the Coyotes are one of those teams that I just hold in a higher regard than I should.
However the Penguins should really kill them here just like they've killed them the last two games they've played. The Penguins have shown on the road lately their dominant style with the big wins over the Abs, Blues, Canes and Habs.
Have to go with Penguins in Regulation.
Canada: 1.81 Odds at 888 Sports.
USA: -145 Odds at BetOnline..
Everyone Else: 1.81 Odds at 888 Sports.
Predators vs Panthers Betting Tips:
Panthers concern me a bit in that they're always a battling team. Predators have shown a lot of inconsistency all season long. I just think looking at the stats and the odds, Predators in regulation is an +EV play. I've been debating this all morning and I've been burned on the Predators before so that's an issue. The stats and their home performances are enough for me to back it though despite my concern about the game going to OT.
Canada: 2.12 Odds at BetOnline..
USA: -110 Odds at BetOnline..
Everyone Else: 2.12 Odds at BetOnline..
Mathematical/Experimental Betting Systems:
(All below systems are based mainly on mathematics and statistics with very little human input and are deemed experimental. Previous Records: OHL 15/16 28-15 (+17.15u)
WHL Betting Tips(24-23, -2.99u): Swift Current Broncos in regulation at 1.70. Prince Albert Raiders in regulation at 2.75 I'm betting altho I'd advise the OT/SO at 2.18 if you don't like much higher risk plays. It's a risk either way.
AHL Betting Tips(23-16, +6.28u): Charlotte Checkers in regulation at 2.00. Yesterdays Under 4 was a push but it likes this to be another low scoring game. Under 4.5 is 2.38 I'd probably bet the Under 4 at 3.50 though.
Swift
Prince
Regina
OHL, WHL & AHL Betting:
Canadians: Bodog and 888 Sports.
Americans: Bovada.
Everyone Else: 888 Sports.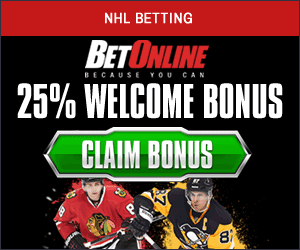 Follow @BetNHL
BetNHL.ca » Tonights Tips »