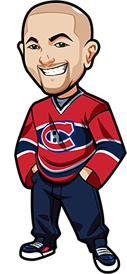 Written by Graeme on Friday, February 12th, 2021
Follow @BetNHL
A 2-0 night last night and just one of those betting nights that I really love ya know?
We bet two teams who were favourites and in our opinion the better teams, and they won without much fuss. I mean the Flames one was dicey but that's hockey for you. Glad they were able to pull that one out.
Also avoiding the upsets is nice as well. The Sharks were a slight consideration yesterday as were of course the Knights. We stayed away from both and both lost. Tampa were upset but that one was an easy no pick for us. As despite leading the Central – that's a pretty damn weak division and the Panthers were up for that one.
Now we turn our attention to Friday, February 12th.
Just two games on the board as the Rangers host the Bruins and the Coyotes host the Blues. Let's look at both:
Rangers vs Bruins:
Bruins are quietly becoming one of my favourite teams this season in terms of getting the job done. I mean don't get me wrong the lack of regulation wins is dismal. But they're a team I look at and just keep thinking they're gonna get the job done. They had the Flyers number. They get it done in OT etc.
Unfortunately this makes games practically unbettable for them. I feel they probably have the Rangers number. However the odds for them incl OT/SO aren't there and I don't have the faith in regulation time.
What about the O/U? Problem is Bruisn have the best xGA/60 in the league, 2nd best GA/60. Just don't have faith the Rangers can consistently score against them. But I am not comfortable backing under lines.
No bet for me. Based on Bruins results tho, I gotta think anything above 3.00 for the game to go to OT is +EV.
Coyotes vs Blues:
No just no.
I got burnt by the Blues TWICE last week in this series. The Coyotes have now beaten them THREE times in a row. Yet the Blues are STILL favourites.
Look here's the deal – at above 2.00 / +100 odds, the Coyotes are the easiest mathematical bet in the world. 100%. Doesn't matter if they lose. Based on the games so far this is as close to a coinflip as you're ever going to get. So anything above that is a great deal.
I'm not betting it primarily due to that burning. It's also easy to talk myself out of it. Blues looked a lot better in that last game etc. But Coyotes xG was strong in that one. They deserved to win.
I try not to let past bets affect me but that's the situation here. If I backed the Coyotes here and they lost it would send me on tilt. I'm not going with it – but mathematically I think it is a very sound bet.
Basically, this is the type of bet you throw your money on, and if you lose you shrug your shoulders and say that's hockey. Problem is regardless of the math and the last 3 results I still have a gut feeling Blues take this.
Highest line I see is 2.15 / +115 at BetOnline.. I think if it was 2.25 I'd actually make it a tip.
So yeah no tips today, unfortunately.
Follow @BetNHL
BetNHL.ca » Tonights Tips »