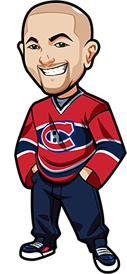 Written by Graeme on Saturday, February 12th, 2022
Follow @BetNHL
Hi all,
It was an 0-1 night last night as the Islanders/Oilers failed to go over. Oilers won 3-1. The islanders had the chances and the xG was over 6 but Mike Smith had a solid game.
I guess the bright spot from yesterday is many bullets were dodged. I was so incredibly close to that Lightning -1.5 play for example but they barely scraped the victory. Ducks in regulation seemed a good play, but the break concerned me and they lost.
The Jets also had some solid value on them but luckily, they are a team I have learned never to have the confidence in.
It's Saturday, but a slightly lighter Saturday with just 8 games. Not bad at all. 6 is generally my favourite amount of games but I can roll with 8. Bit annoying in that there are THREE early games today. Y'all are lucky I'm an early riser. Let's see what we got:
Red Wings vs Flyers:
Ooof – not the type of game I'd like to start the morning off with but here we are. Detroit are at home where they generally play solid. They're just coming off that big 6-3 win over the Flyers 3 nights ago.
Both teams were coming off the all-star break at that point. I'm always iffy about betting these types of games where they play each other back to back. I'd be curious to know the data in this one, as in my head it feels like they more often than not trade wins which would make the Flyers a good bet.
Still – I can't bet against the Wings at home in this spot, especially after they just beat the Flyers 6-3 and generally dominated them. But like I said these games leave me a bit iffy in terms of betting – so can't take the Wings in regulation either.
If anyone has access to those sort of stats though I'd like to see them. I don't have them handy myself. I'd need to see them separated from consecutive nights and a short break such as this one.
Canadiens vs Jackets:
My woeful Montreal Canadiens are slight underdogs as they host the Jackets. St. Louis couldn't get New Coach Syndrome going against the Capitals – but Washington LOVE to spoil that sort of thing anyway. It's like it drives them on.
I did notice some positive changes in that game. Now he's had time to practise with them things could get better.
But at 2.15 odds approximately, it's just not enough for me to back the Habs on. However, I am also wary of the Jackets at their price because I look at this and think it is a winnable game for Montreal. So no bet. The over is slightly tempting but the one thing St. Louis will be doing initially is focusing on defense I expect.
Senators vs Bruins:
Bruins are quite big favourites here which is interesting. Senators haven't had the worst set of results lately and have had some excellent performances and results at home.
Boston meanwhile comes in having struggled badly since the all-star break. Hurricanes demolished them that last game. The general mentality is to assume they pick themselves up and bounce back after that. But look at that Stars 6-1 result. Then they could only muster a 3-2 win over the Kraken.
One of my favourite underdog plays this season actually involved the Bruins. I took the Flames to beat them on the road at 2.50 odds on November 21st, and got the win there as they ran out 4-0 winners.
Bruins will be missing Marchand and Bergereon still.
If Bruins pick themselves up here without those two key players, so be it. Honestly, it's the type of performance Boston fans will be begging for I expect – they really need a big statement performance like that.
But I think Senators to win incl OT/SO if Bergeron is still out is fine. Too high a price, solid value.
Canada: 2.52 Odds at BetOnline..
USA: +152 Odds at BetOnline..
Everyone Else: 2.52 Odds at BetOnline..
(Odds correct as of 2022/02/12 8:38:38 AM EST but are subject to change.)
Canucks vs Leafs:
Leafs are a solid bounce-back team so if I was backing anyone here, it would be them in regulation. I think we see a faster and better start from the Canucks, after that Islanders start.
I'm hesitant to back the Leafs because the Canucks have thrown in some solid performances going down this last little stretch, and can't be counted out. I think this 2021/2022 Leafs team still gets the job done though. Going back the last few seasons? I wouldn't even waste more than 6 words writing about this game before passing.
The over 1.5 in the 1st period intrigues me. Unfortunately, due to time constraints, I stopped working on my 1st-period system, so I can't check with that to see if it expects that.
Leafs do have one of the better goals scored counts in the 1st period. Canucks won of the lowest (A 23 goal difference with Leafs having played 4 games less than them).
So the Canucks will expect the Leafs to come out fast. Do they attempt to park the bus, or do they try and strike fast as well? A lot of the talk in the Canucks camp is about those slow starts. In theory, we see more.
Leafs post-all-star break has also seen no goals in the first two first periods. Ultimately, I am going to stay away. The one number that convinced me was seeing that the Canucks have scored just NINE goals in 21 home games. I was hoping it would be the opposite and that home games were big for them then I would back it. But nope – I just can't place a bet at those odds, with that sort of data.
I would be curious to see how that differs in the Boudreau era, but couldn't get a breakdown of that data. Anyway – gut says a high scoring 1st period, data doesn't back it up.
Predators vs Jets:
I don't bet the Preds. In saying that, they're fresh against the Jets on a B2B. I'd think they would win here and fairly comfortably. These two squared off 3 weeks ago, and the Preds won 5-2.
Like I said – I don't bet the Preds. But there are lots of teams I "don't bet" – yet if an opportunity comes up that I can't resist, I will go back on that.
This is one of them. Jets coming off a tough game. They really aren't a good team. Preds had a great run going into the break and will be wanting to get back to that. Forsberg crushing it and hopefully, he will break his duck this season against the Jets.
Predators in Regulation
Canada: 1.86 Odds at Bet365 (Americans: We recommend http://www.bovada.lv.
USA: -120 Odds at BetOnline..
Everyone Else: 1.86 Odds at Bet365 (Americans: We recommend http://www.bovada.lv.
(Odds correct as of 2022/02/12 8:38:38 AM EST but are subject to change.)
Blues vs Blackhawks:
Hawks coming in off that Islanders victory. They're at something like 0.9% chance to make the playoffs this season. This is usually that random time of the season where they start winning a bunch of games and make people think they're actually going to make the playoffs.
Blues two bad losses in a row at home to Jets and Devils. That was tough as they had made the Enterprise Center a fortress before that. You have to wonder if that sort of thing gets in their head. I presume Blues will roll with Husso tonight.
These two have also had two very tight matchups this season. I'm going to skip this one. I do think Blues get back on track but there are enough checkmarks against that to avoid.
Wild vs Hurricanes:
The Wild come in following that 2-0 loss to the Jets. Hurricanes in after that 6-0 win over the Bruins.
Can't pick between the two teams, and odds reflect that too. I could write 1000 words telling you why I like the Hurricanes to win here, just as easily as I could write 1000 words telling you why I like the Wild here.
No bet.
Flames vs Islanders:
Flames coming in strong off the All Star break. Two solid and big wins over the Leafs and Knights on a B2B. Impressive stuff.
Now they host the Islanders who are on a B2B and lost to the Oilers. They will be frustrated after that one – but may be more frustrated going up against Markstrom.
Seems like a good spot for Calgary here.
Flames in Regulation
Canada: 1.95 Odds at Bet365 (Americans: We recommend http://www.bovada.lv.
USA: -110 Odds at BetOnline..
Everyone Else: 1.95 Odds at Bet365 (Americans: We recommend http://www.bovada.lv.
(Odds correct as of 2022/02/12 8:38:38 AM EST but are subject to change.)
Follow @BetNHL
BetNHL.ca » Tonights Tips »