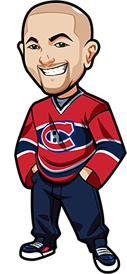 Written by Graeme on Saturday, February 13th, 2016
Follow @BetNHL
Last night was a frustrating 1-2 night due to the Kings/Rangers game.
A large basis for the Rangers betting tip as mentioned yesterday was Lundqvist and his form which I mentioned. I had been checking and Lundqvist was "all but confirmed" to be in net.
Unfortunately at the time I put the tips out he wasn't confirmed – but in 99% of these cases Lundqvist would be in net. Then an hour later it was announced that Raanta would be starting instead.
We're never going to retract the bets we make here – as I mean by the time I knew about Rannta, over 5,000 people had read the Rangers betting tip. I've written about this before, but we release the tips early due to a large European following that we have and we hope to accomodate them.
It's my own mistake for not writing that Lundqvist wasn't confirmed and to wait until he IS confirmed first.
But whatever – it happens and I went into that game not really expecting much. Sure enough – the Kings go up 2-0 and I'm just nodding my head going "Yup".
But then the Rangers score. Once. Twice. Three times. And they suddenly have the lead! Although it was for only 5 minutes before the Kings tied it up.
Then with less than 5 minutes on the clock, the Rangers get another goal. And it's 4-3 and suddenly I'm thinking holy crap I'm actually going to luck out here.
And then with 30 seconds left – the Kings tie it up sigh.
But hey that's why I love hockey, and why I love betting hockey. To go from a glum acceptance 10 minutes in at 2-0, to being on the edge of my seat anxiously yelling at every player with 5 minutes left. At least I got my entertainment value out of it.
It's Saturday, February 13th and NHL kicks off at 1pm EST with the Devils vs the Flyers. Bruins vs Wild is at 2pm and then the games start off at their regular evening time of 7pm EST.
Let's get to the betting tips:
Oilers vs Jets Betting Tips:
This is such a tricky one – as above all else I am betting based on expected confidence and self-belief.
The Oilers beat the Leafs a couple of nights ago. I wanted to tip the Oilers in that game but I couldn't bring myself to do it. Then a few hours later I saw the Leafs line-up and was absolutely kicking myself. Even the Edmonton Oilers could beat that team.
And they did. But it wasn't a complete walkover. And while all the media are busy dutch ruddering Connor McDavid and his 5 point game – I was too busy looking at the mistakes. The Oilers did not look good. They looked absolutely mediocre at times.
I'm not convinced by their performances – but with McDavid out there they have that belief. That belief that you have a magician who can perform tricks whenever necessary. That belief that when you go 2 goals down it doesn't matter – because McDavid is there.
The Jets can't be underrestimated. They've been pretty solid on the road lately. But confidence is a big factor and I'm going to back the Oilers based on that.
Oilers to win.
Canada: 1.94 Odds at GT Bets
USA: -106 Odds at GT Bets
Everyone Else: 1.94 Odds at GT Bets
Stars vs Capitals Betting Tips:
It's been a long time since the Washington Capitals last beat the Dallas Stars. The Stars never seem to have an issue with Ovechkin – you have to go back to 2008 when the Capitals last beat the Stars I believe. That was a 6-5 thriller win.
They've played once this season already with the Stars winning in Washington 3-2.
These teams are the top two goalscoring teams per game in the NHL and the Stars have scored 3 more goals with 2 more games played. Stars average 3.23 at home although they can be a bit stingy at giving up goals. Capitals are just incredible at scoring on the road though.
A game like this reminds me of a lot of Barclays Premier League games. You get all excited and pumped for an Arsenal vs Chelsea game then it ends up being 0-0 or 1-0 in a completely boring, tame affair. But I'm hoping that's not the case. This one has everything to suggest a goal fest.
Over 5.5 Goals.
Canada: 1.95 Odds at BetOnline..
USA: -105 Odds at BetOnline..
Everyone Else: 1.95 Odds at BetOnline..
Canucks vs Leafs Betting Tips:
The Canucks are a tough team to bet. They're one that when you bet and they lost you're just pissed at yourself for thinking they'd actually win a game. They can be so disappointing as they really should be much better.
Their home form is also piss poor. Despite that they're going against the Leafs,a team who in Vancouver they have an excellent record against.
The form the Canucks have showed these last couple of games is EXCELLENT though. I've really been impressed with their play against the Coyotes and Avs and wonder if they're going to go on a push for the post-season.
I feel confident enough based on those performances to bet Canucks to win in regulation.
Canada: 2.07 Odds at Pinnacle Sports.
USA: -115 Odds at BetOnline..
Everyone Else: 2.07 Odds at Pinnacle Sports.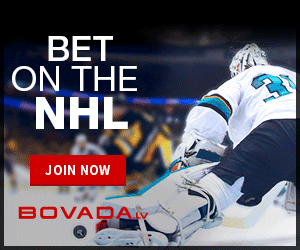 Follow @BetNHL
BetNHL.ca » Tonights Tips »