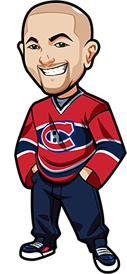 Written by Graeme on Monday, February 14th, 2022
Follow @BetNHL
Hi guys,
A 1-0 day yesterday as the Buffalo Sabres delivered in quite the fun game.
What wasn't so fun – those Senators. Where the HELL was that performance on Saturday? That's the type of performance I knew they were capable of and why I backed them then. Really liked that bet too. Then they go and get shut out, before following it up with that 24 hours later? FFS.
Enjoyed the Super Bowl. Usually either my team is in it (Patriots) or I am invested strongly emotionally in one team or the other (Brady last year, watching the year before with one of my best friends who is a 9ers die hard). It was nice just to sit back and relax for this one.
My family all watched it with me so I got them to do 5 different prop bets of $5 each. That really helped maintain their interest in the game and I helped pick good bets for that. Like Stafford over 24.5 pass completions for example – was neat as my son was counting along for every completion. My daughter ended up being the biggest winner with her random pick of Higgins getting most receiving yards at +600 paying off.
Now I just have to figure out how to get them to watch NHL with me. Although the problem there is I often watch multiple games at once so it can be hard for them to keep track.
We have a nice little quiet Monday with four games. Let's get to it.
Wild vs Wings:
No surprise that the Wild are fairly hefty favourites in this one. Coming in off that tight win over the Canes. Red Wings come in over that double header victory over the Flyers.
Unfortunately we have a pretty hard rule here about not going below 1.70 unless under special circumstances (based on some strict match I did way back when we first launched the site). The best odds for Wild in Regulation appear to be 1.66 at Bet365 (Americans: We recommend http://www.bovada.lv so no bet for me there.
The handicaps a bit eh. I look at it and it feels like Wild -1.5 is 50/50. You can get them for about 2.10 odds so that's slight value. Wings have the WORST record in the NHL when playing with an empty net too. The Wild have a decent 6 in 15 record of scoring against an empty net.
After studying this one more I'm going to go with it. Just looking at Nedelkovic and his last bunch of games are when they have failed to cover the spread a lot and looking at the advanced metrics for both sides, I like it more.
Wild -1.5 if Nedelkovic in net
Canada: 2.10 Odds at Sports Interaction (SIA).
USA: +110 Odds at BetOnline..
Everyone Else: 2.10 Odds at BetOnline..
(Odds correct as of 2022/02/14 9:05:16 AM EST but are subject to change.)
If he is not I will have another look and see and post in comments.
Kraken vs Leafs:
Three games on the trot now the Leafs have failed to score in the 1st. Really has me curious if it is just an anomaly or if there is something deeper there. Keefe did talk a few weeks ago about potential conditioning issues – so it's possible they are going slower in the first to try and stop runnng out of gas. Will take time to get adjusted to that.
They are hefty favourites against an oddball Kraken team who I feel a bit off about betting against at the moment.
Leafs hammering in the shots – getting a couple of goals too so its not like completely blanked. I don't know I'm staying off this one but really curious about how the 1st period goes, and if it returns to business as usual for Toronto.
Jets vs Blackhawks:
I don't think I will advise a bet on anything else involving Winnipeg this season, honestly. I don't know what the hell that Preds game was. 2-0 down and they come back like that. Anyway they are decent favourites here, and at about 2.00 odds, I think Jets in regulation is a solid play there.
Math wise I will probably place a bet on it knowing that with Winnipeg, at worst it is 0EV odds. I just can't advise anything with them right now.
Sharks vs Oilers:
A big "nope" right now for anything involving the Oilers. In saying that, they really seem like the type of team where a new coach will in the short term, result in a streak don't they? Not something I can really advise here especially with the odds not being great – but it does feel like a close your eyes, bet on them and hope for the best type of deal.
$25 risk free bets on player prop, in-game bet and $50 risk free mobile bet. Available for NEW customers only at BetOnline.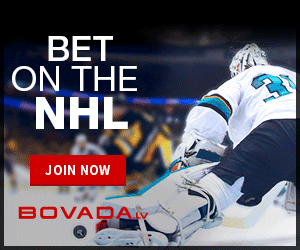 Follow @BetNHL
BetNHL.ca » Tonights Tips »