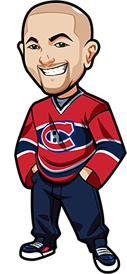 Written by Graeme on Saturday, February 15th, 2020
Follow @BetNHL
Well a crappy 0-2 last night unfortunately due to two teams who couldn't get it done offensively.
We had the Blue Jackets to beat the Rangers. Columbus had the opportunities but could just not get the puck in the back of the net. It really does look like all the injuries have caught up with this team, and that the Jones injury was the final nail in the coffin. Their offense just couldn't get it done.
Then there was the Jets who I believe went 22 or 23 minutes without a shot on target? I could barely watch that one. They got it together in the third period somewhat but man – that was some real frustrating stuff out there.
Both frustrating ones. Just to rub it in, the two other bets I was tempted by (Pens win and over in Canes game) both came in. One thing I am going to be re-evaluating during the off season is our switch to different units. This was something we incorporated last season. Previously we would just do straight 1u plays.
We switched to different units (0.5/1/2) as we felt there was a lot of days where we just didn't have a tip because we didn't feel super confident – then we thought 0.5u plays there would work. Then there was plays where we would feel extremely confident and wished we could do multiple unit plays.
However I don't think it's working as intended. Just using yesteday as an example – I believe under our vision, both Jets and Jackets plays would have been a 1u play. The Penguins one would have been 0.5u. Although I would have still stayed away from the Canes game as that felt like too much of a gamble. Still would have been a losing night for about the same amount, but just something I have been thinking about a bit lately. I feel we're leaning too heavily on 0.5u plays as our standard rather than the 1u it should be.
One thing I always do after bets – and I've advised this before – is to go back and analyze them. Win or lose. Ask yourself if it was the right bet to make. Or if you should have bet more. Or less. Then on the games you don't bet – what were you leaning? Did you miss something by not betting on them?
I always enjoy doing that as it takes away the emotion, and breaks it down to raw numbers and stats. Look at it from different angles. And you can always learn something from it. For example the Jackets. That was one I looked heavily into this morning to see if the Seth Jones injury was as big a factor as some believe, and whether I should have avoided them due to that.
As that was something I went to bed wondering. Then it'd be easy to write the Jackets off in future tips (or bet against them). However when I looked at everything this morning I don't think that was the case. Basically it wasn't "Jones out and that's why they lost". It doesn't mean I'll be backing them anytime soon, but it also means I won't be making any rash decisions like "Jones is out so I'll take the Devils tomorrow".
Anyway it's Saturday. You know the drill. A lot of hockey. I love it. I'm always up about 430 on Saturdays so I can get an early start and get analyzing everything fueled by coffee and baileys while everyone else is still asleep. It's my happy place. Plus it's all worth it for the euphoria I feel after I am done ha.
Leafs vs Sens tonight. No bloody thanks. Not after last time. I don't care if both teams announce they are pulling their goalies before the game. While their last game was probably an anomaly – that one still stings.
Panthers advanced metric wise are on an upswing. I think they can take the win here but man can't trust those goalies.
Two plays that came close to making the cut that I just couldn't pull the trigger on was Flames and Capitals. That Blackhawks team…..you just never know when their offense is going to show up. They might show up here and it will be a hell of a game the way the Flames offense is playing. Or they may not. Capitals should win. Games between these two are often fairly tight though. Probably have a similar mindset to this one that I did the Pens yesterday and will regret not taking it. However today was a tricky day with nothing of real confidence, so with two 0.5u plays below I've decided not to add a third.
Flyers vs Lightning Betting Tips:
Here's the perfect example of 0.5u plays – taking a shot on an underdog in a spot like this.
Tampa are possibly without Kucherov, Johnson, Cirelli and Stamkos. Their offense has been on a bit of a downswing for a few games now even though they have kept winning. I believe all of them are game time decisions although from what I read Johnson won't be playing for sure.
For me the big question is basically can Philly score the goals. They couldn't on January 11th. Vasilevskiy made 23 saves there as Tampa won 1-0.
However I believe we are seeing a better Philly team. Philly look hungry. Ever since that 5-0 loss to the Devils they look like a changed team and I am hoping they bring it here.
There is definitely reasons not to take Philly. They have to be consistent the entire game. As opposed to that Panthers game where they took a big lead then went to sleep a bit.
Tampa also have a great record against Philly. They have won the last 6 against them. However Philly did a very poor job at creating chances in the prior game. This is a great spot for them with who Tampa is missing and I think they can pull off the upset here. Especially with the Flyers playoff situation and the Jackets losing yesterday.
With the injuries you may want to wait until actually getting the game time decisions on the Tampa players before betting.
0.5u on Flyers incl OT/SO
Canada: 2.65 Odds at Bet365 (Americans: We recommend http://www.bovada.lv.
USA: +165 Odds at Bet365 (Americans: We recommend http://www.bovada.lv.
Everyone Else: 2.65 Odds at Bet365 (Americans: We recommend http://www.bovada.lv.
(Odds correct as of 2020/02/15 10:48:37 AM EST but are subject to change.)
Islanders vs Knights Betting Tips:
I loved the Knights last game against the Blues. That was one I thought was going to be a very competitive game and one that the Knights would respond to.
Now we've got a similar situation against the Islanders, who have been involved in some absolute bangers lately. They are coming off one of their worst performances of the season and will look to bounce back.
Knights offense has been fairly inconsistent but when they are on they are on and I think they can bring it here.
There's quite a few negatives in regard to the bet. A few metrics that give me cause for concern plus the stats from last time they played so we'll go small.
0.5u on Over 6 Goals incl OT/SO
Canada: 2.01 Odds at BetOnline..
USA: +101 Odds at BetOnline..
Everyone Else: 2.01 Odds at BetOnline..
(Odds correct as of 2020/02/15 10:48:37 AM EST but are subject to change.)
Non-NHL Betting Tips:
Written by Graeme
(All below systems are based mainly on mathematics and statistics with very little human input and are deemed experimental. Use at your own risk.)
AHL Betting Tips (17-21, -0.37u): 0.5u Charlotte in reg 1.90.
Where To Bet the Non-NHL Leagues:
Canadians: Bodog and 888 Sports.
Americans: Bovada.
Everyone Else: 888 Sports.
Follow @BetNHL
BetNHL.ca » Tonights Tips »