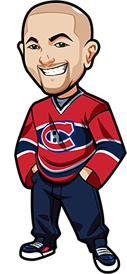 Written by Graeme on Saturday, February 18th, 2017
Follow @BetNHL
The betting against teams coming off a bye week trend continues to succeed, as the Avalanche beat the Carolina Hurricanes last night.
It's such a funny one as on one side the sample size is tiny – but on the flip side, we've now got the two worst teams in the NHL by far winning games based on it. Both the Coyotes and Avalanche didn't just win – but they won on the road against teams who would usually just cream them.
I wouldn't advise betting purely on it however – you've got to find additional evidence to back it up. That's why yesterday I said I was betting on the Avs but I couldn't tip them – it was hard to find any metrics where I could advise it.
I'd also be sure to take it into consideration when making bets and I'd advise making a small bet on each one because I love trends. It could all go to crap but you just never know how it'll work out. What's nice is that a lot of the time it's set up so that the bye week team are heavy favourites so it gives us a great price such as the Avs last night.
Tonight for example I'd advise half unit bets on the following teams purely based on the trend:
– Edmonton Oilers. 2.30 odds.
– Winnipeg Jets. 2.65 odds.
– Minnesota Wild. 1.68 odds.
– Dallas Stars. 1.90 odds.
– Detroit Red Wings. No odd syet.
I'm always a big fan of betting on trends. It's just risky when there's not a lot of statistical data.
Blues vs Sabres Betting Tips:
The Blues have a great run going since Yeo took over and I see no reason it can't continue here. To their credit the Sabres have two wins in a row as well going into this one. However the Blues have had a couple of tough games during their run and kept it going, and I'm happy riding the Blues until proven otherwise.
Blues to win incl OT/SO.
Wild vs Predators Betting Tips:
Predators obviously coming off the bye week but on top of that the Minnesota Wild are just too damn good. Even when they rested Dubnyk the other night they held the Stars at bay 3-1. Nashville tend to stutter on the road and I'm happy to take Minnesota Wild to win incl OT/SO.
Lightning vs Stars Betting Tips:
Lightning coming off the bye week, Stars heading into it so we expect a big performance from Dallas. They've lost their last 3 on the road but they're a lot better at home lately where they're competitive even though they have no goaltending at all.
I'm a bit worried Tampa won't be able to get things going so I was considering the Stars initially. However with the weak goaltending from the Stars and Tampas decent goalscoring on the road I'll take Over 5.5 Goals.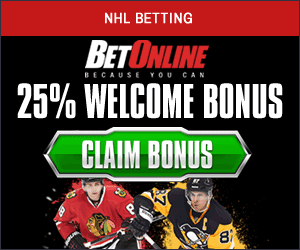 OHL / WHL / AHL Betting Tips:
(All below systems are based mainly on mathematics and statistics with very little human input and are deemed experimental. Previous Records: OHL 15/16 28-15 (+17.15u)
OHL Betting Tips(20-17, +1.82u): Hamilton Bulldogs to win in regulation at 1.80 odds.
AHL Betting Tips(29-17, +11.80u): System likes Toronto Marlies, Grand Rapids Griffins and San Diego Gulls but no odds yet so not sure if they're plays or not. If you're following you should know what the odds we bet at are. Has to be at least 1.65 and regulation is good for all but Marlies.
OHL, WHL & AHL Betting:
Canadians: Bodog and 888 Sports.
Americans: Bovada.
Everyone Else: 888 Sports.
Follow @BetNHL
BetNHL.ca » Tonights Tips »