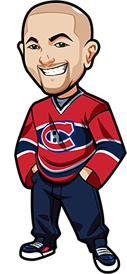 Written by Graeme on Saturday, February 19th, 2022
Follow @BetNHL
After a night of upsets, there was a bit more reality yesterday in the NHL which was nice to see.
Hurricanes won in regulation which was to be expected. Panthers/Wild went over as expected.
Stars got the win in a tight one. I felt they were overvalued there. Kings got the win in overtime. I liked that one, I just couldn't pull the trigger on it.
Regardless of no bets, always happy when my leans are correct.
Saturday is a slightly quieter one with 7 games. I dig it. Let's get to it – then I get to go out and shovel snow again. The joys of living in Canada – I was out there over an hour yesterday shoveling. Snow squall going on right now, it's as if I never even shoveled.
Sabres vs Avalanche:
Early game so I am always iffy on them. We'd have to back Avs -2.5 on the road for any sort of value if taking that side ha. That is a huge gamble. I'd much prefer being on Sabres in some fashion here.
I must admit looking at it – while on paper it seems to be an easy skip – I am intrigued a bit by this handicap line and how high it is. I really want to back something involving the Sabres here. Especially considering they just played 3 weeks ago. Feels like Sabres might be able to make it tighter.
But man – Sabres couldn't cover +1.5 against the Sens. They have zero pressure on them too which can help. Avs pretty much have the West wrapped up and you have to expect some complacent games. An early game in Buffalo? Man – seems ripe for it.
Can't advise anything there though. I do think the chances of Sabres +1.5 covering at about 2.30 odds has to have some value there.
Jets vs Oilers:
Oh god the Jets. No thanks.
Senators vs Bruins:
Sens come in off their win over the Sabres. These two played last week, and it was a tight little win for the Bruins.
Bruins have racked up two losses following that. So they'll look to be getting back on track. I liked Ottawa in that game last week but they couldn't pull off the upset – then they came out the next day and blasted the Capitals 4-1.
So yeah – basically everything I wrote last week about the Senators/Bruins game basically stands today. After last weeks loss I don't feel I can go back to it. So expect them to get the upset win here out of spite.
Leafs vs Blues:
I am really enjoying this Leafs team at the moment. Loved the way they played against the Pens. Now another stiff test against the Blues. The Blues just lost to the Habs.
Leafs are a beast at home. Blues aren't as hot on the road with a 10-8-4 record.
Last time these two played it was a banger of a game with the Leafs winning 6-5. Leafs goaltending is obviously an issue at the moment. Campbell will be happy at that performance against the Pens though and if he is in net, should have the confidence.
Leafs look the complete unit this season, I'm happy to back them.
Leafs in Regulation if Campbell is in net
Canada: 1.89 Odds at Casumo
USA: -125 Odds at BetOnline..
Everyone Else: 1.89 Odds at Casumo
(Odds correct as of 2022/02/19 9:22:17 AM EST but are subject to change.)
Coyotes vs Kings:
I like the Kings, but their schedule has been a bit off lately. One game after the all star break, nothing for 5 days, then a hard fought win last night over the Knights that went to OT.
Now a back to back.
Coyotes haven't played since February 11th. So you never know if they will be rusty, or come out firing.
Kings had a very solid road run pre-all star break. I did like how the Coyotes fought back against Tampa.
This one is certainly a risky play, but I think there is enough to bet Coyotes incl OT/SO. I just look at everything on the Kings side and feel it can be a good spot for the Coyotes. I also liked how they generally played against Tampa. The only real concern for them is lack of solid chances.
This is more a strong gut play than anything else where I feel like there is enough value here.
Canada: 2.70 Odds at Bet365 (Americans: We recommend http://www.bovada.lv.
USA: +165 Odds at Bovada.
Everyone Else: 2.70 Odds at Bet365 (Americans: We recommend http://www.bovada.lv.
(Odds correct as of 2022/02/19 9:22:17 AM EST but are subject to change.)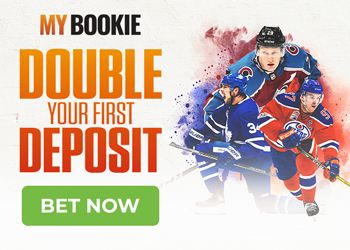 Canucks vs Ducks:
Ducks come in off the back of a couple of losses in their Western Canada road trip. Canucks had that great win over the Sharks, and also the Leafs. They have been great post all star break, except for that Islanders game with the crazy 1st period.
Canucks just seem like a winning team right now. Their chances of making the playoffs are slim – so divisional games like this are absolutely massive for them.
Boudreau seems to have them playing like a playoff team. I'm happy to back that here. It's a crucial one but they have stepped up before and I'm hoping they can do that again here.
Canucks in Regulation
Canada: 2.00 Odds at Casumo
USA: -110 Odds at BetOnline..
Everyone Else: 2.00 Odds at Casumo
(Odds correct as of 2022/02/19 9:22:17 AM EST but are subject to change.)
Flames vs Kraken:
It would have to be Flames -1.5. They are tearing it up at home at the moment, and have covered that in their last 5 home games, and last 6 games overall.
Very impressive. Kraken can ride teams hard at times, and can be one of those random teams that put on a performance out of nowhere.
Giordano returns tonight to Calgary so that will be fun. Word is he may be out before the deadline too so he will be wanting to step up.
Calgary are just doing the business right now though, and gotta back them. The data backs it up.
Flames -1.5
Canada: 1.90 Odds at Bovada.
Everyone Else: -1.87 Odds at BetOnline..
(Odds correct as of 2022/02/19 9:22:17 AM EST but are subject to change.)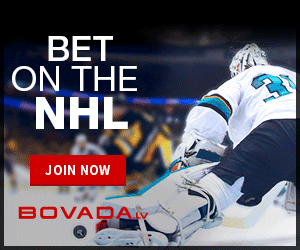 Follow @BetNHL
BetNHL.ca » Tonights Tips »