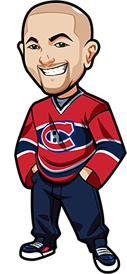 Written by Graeme on Sunday, February 19th, 2023
Follow @BetNHL
Well the Rangers offense finally slowed down last night. That game got off to a flying start alas it couldn't continue that way and went under.
The Bruins got us the win in regulation.
That Predators result was a frustrating one for me because I highlighted that their offense should be performing – well, just like that. That's one thing I need to improve on – being able to trust the advanced metric data even if the basic data says otherwise.
But hey that's why we also cover every game – even if I couldn't pull the trigger on that being a tip, hopefully some of you followed due to what I said, or looked into it and saw that was likely to happen.
Canes got the win with ease. Not really a surprise but the outdoor setting you just never know.
Knights passed a big test.
Six pack of games today.
Senators vs Blues:
Blues thumped by the Avs yesterday. Sens a day off after the failure at home to Chicago. Bookies have Ottawa as hefty favourites. I can kind of see it. But their defensive metrics are so weak. Blues have also been solid enough at scoring. Mandolese projected and that's just a big question mark.
I'd like to think Ottawa are able to get the win in what is likely a high scoring game but their last few games in that scenario haven't given me enough confidence. Ottawa in reg doesn't look too shabby but the goaltending is too big an issue for me.
Wild vs Predators:
Wild are the 2nd biggest favourites of the day next to the Leafs. Preds should continue to get the goals although Wild are a bit tighter than Nashville. It's a bit of a risky spot. Nashville overall away are completely average. The Wild continue to struggle big time.
Saros projected to be in net. He's had some weird games but he gets lit up often. Minnesota should be scoring more than they are by a long shot. This might be the game for them with the Preds defensive metrics although their CA/FA isn't too shabby. More just xGA/60 and SCGA.
I'll begrudingly pass on this one. It's not a bad game for this Minnesota offense although they really should have lit up Florida. But they gotta get better soon and rested against a Nashville team that just played isn't the worst spot.
Avalanche vs Oilers:
Avs with the solid win over the Blues. Oilers stuttering somewhat.
Metrics actually lean slightly for the Oilers I'd say. Scoring more, more chances created, capitalizing on them more. Avs offense still underperforming.
Avs are a big afternoon team apparently. I saw some stats that said they are 4-0 this season, and 17-3-1 in their last few seasons.
Does seem a winnable game for the Oilers, but I'd need better than 2.00 odds. They are about 1.95 at most places and I don't think it's an +EV play.
Blackhawks vs Leafs:
Leafs got another big win now on the road in Chicago. Not a fan of handicaps on the road. Especially on back to backs. By the metrics yeah Leafs win, probably by 2 goals but the odds don't make it worth it.
Devils vs Jets:
Devils a bit hot and cold it feels like but still generally getting the points. Jets with that loss to the Jackets but are well rested.
Let's look at the metrics. Jets much better on the Corsi and Fenwick. Jets offense is underperforming to a gross degree. Both teams similar with xGA and their goaltending helping them. Devils offense slightly overperforming but nothing crazy.
Concerned the Jets offense light up Blackwood though, who is projected to play. With the Devils B2B……it's a real tough one. My gut says the Devils get the W here but I'm just not completely sold on it. Those advanced metrics are just too strong for the Jets.
Coyotes vs Blue Jackets:
Two kind of bizarro teams at the moment. I've no idea what to think. Coyotes goaltending helping them a lot lately. Ingram finding himself on a hot streak out of nowhere.
He's projected and if you're backing the Coyotes, you're really backing them to continue that. The good thing is the Jackets offense overall really isn't that good, while the Coyotes offense is performing as expected.
And if the Coyotes go with Karel Vejmelka? I man does he get a redemption game? He's been pretty terrible this year. Do we even trust Ingram?
It's a bit of a head scratcher, but I do believe regardless, the Coyotes offense should be able to perform as they are. And that will cancel out goaltending if it goes poorly. Of course you never know if a team is going to spy a game like this as a tanking opportunity, but it is what it is. I feel it's best never to get hung up on that sort of thing.
Coyotes incl OT/SO – goalie dependent. If Ingram I'd go with it, it Vejmelka I am not sure I'll have to analyze his data and post in the comments later
Ontario: 1.83 Odds at Bet365 (Americans: We recommend http://www.bovada.lv
Canada: 1.83 Odds at Bet365 (Americans: We recommend http://www.bovada.lv
USA: -118 Odds at BetOnline.
Everyone Else: 1.83 Odds at Bet365 (Americans: We recommend http://www.bovada.lv
(Odds correct as of 2023/02/19 9:55:24 AM EST but are subject to change.)
Follow @BetNHL
BetNHL.ca » Tonights Tips »