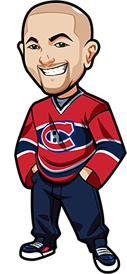 Written by Graeme on Friday, February 21st, 2020
Follow @BetNHL
A disappointing night last night. We had the Leafs/Pens game to go over but the Leafs put in probably their best performance of the year to blank the Pens in a 4-0 rout.
I think the worst thing about that is seeing the reactions of Leafs fans. People talking about how they're "never going to delete that game from the PVR" etc. I'd be asking where that performance is night in, night out.
Teams like Tampa and the Bruins are at the top end of the table every year because they're able to put in top performances the majority of the time. Where was that Leafs tame on Tuesday? Or Sunday at Buffalo? Or a couple of Saturdays ago in Montreal etc.
I'm probably just bitter because the majority of my friends are Leafs fans and they light up my phone after performances like that. There's always a weird delusion with them that I've never really found with fans of other teams as much. i actually need two hands to count the amount of times I've had to debate with one of them who believes Andersen is actually the best goalie in the league.
We had the Jackets over the Flyers. Yet again a solid performance from the Jackets but they came up short, blowing both a 2-0 lead then a 3-1 lead before losing it in OT. That's now 7 in a row they have lost despite a lot of good performances in there. This is going to be a massive test of their mental game.
Washington continue to struggle with a 4-3 loss in OT at home to the Habs. Blackwood steppd up as the Devils beat the Sharks. And of course Tampa lost to end their incredible run. Knights just wanted that game that bit more.
Panthers with another loss. They are usually one of the better teams in the second half of the season and someone you can count on but that's not the case this season. Their chances of making the playoffs dropped about 16% from the previous night.
Speaking of rough patches that's what we're going through at the moment. It's an interesting one. In terms of results I don't think it's comparable to December. December just felt like an absolute bizarro world period of the NHL. Even looking back at it in retrospect I felt the same way.
February(and a bit of January) has mostly been marred with bets/tips where a team just doesn't show up, or an offense just decides not having a shot on goal in 23 minutes is acceptable. I do believe there have been picks in retrospect that were wrong, and that there have been some easily missed bets that would have been winners but the difference in a losing vs winning month has primarily been down to teams not showing up. Sucks but it is what it is.
We'll keep chugging along. Still some time left in February and we've got March to go and we'll just do what we can. Last year we ended up ending the tips around April 1st due to getting that "bizarro world" feel early on. Not sure if we'll do that again this season we'll see how it goes.
The whole "team not showing up" deal is frustrating though. It happens but it seems to be happening a lot more this season. Not just in bets we are making but games in general and it causes me to question things. Rangers vs Hurricanes for example is a game where I feel it has a great chance of going over. However that relies on the Rangers showing up and I'll never forget that Sabres performance on the 7th.
The worst thing is I think you could argue that the Rangers have shown up in every game SINCE then. However if I backed that over tonight and they take a night off? Man I'd lose it.
Islanders vs Red Wings Betting Tips:
This is a real statement game for the New York Islanders.
They're coming off an absolutely brutal road trip. However they have the perfect opponent to turn it around against. With the Sharks and Rangers all at home, this is a pivotal point of their season. They're more than likely making the playoffs and now they're up against the worst team in the NHL.
They need to make an example out of them.
Detroit CAN play spoiler of course. We've seen them get wins over the Habs, Bruins and Sabres this month. However they usually get destroyed on the road.
These two teams played here back in January and the Islanders ran out 8-2 winners. That's the type of result the Islanders need here after that road trip.
Islanders are definitely on a bit of a downward spiral at the moment. Looking at the advanced metrics you can see that. However they've been in worse spots like in December.
It's a big spot for the Islanders but they usually always bring it at home and have an 18-7-4 record here. Detroit do generally perform better after a win lately but struggle to string two together.
1u on Islanders -1.5
Canada: 1.97 Odds at Sports Interaction (SIA) + free $20 bet.
USA: -112 Odds at BetOnline..
Everyone Else: 1.97 Odds at BetOnline..
(Odds correct as of 2020/02/21 11:10:56 AM EST but are subject to change.)
Here's tonights poll:
[poll id="107″]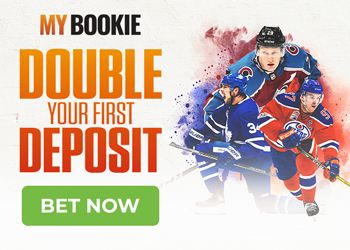 Follow @BetNHL
BetNHL.ca » Tonights Tips »