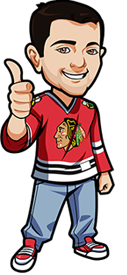 Written by Scott on Tuesday, February 22nd, 2022
Follow @BetNHL
22/2/22 what a great date!!  And better yet it's a "Twosday".  Yuck I know but had to be said.
We had 1 tip yesterday and it was a win.  Graeme went with over 5.5 in the Kraken – Canucks game.  It got off to a great start with the Canucks scoring first 11 seconds in and the Kraken tied it up 3 minutes later and added a shorty before the end of the 1st.  The Canucks scored 4 unanswered over the final 2 periods and won 5-2.
The Bruins were again without Marchand yet they still managed to score goals when they beat the Avs 5-1.
The Canes beat the Flyers 4-3 in overtime.  The Canes managed only 2 shots in the 1st period and were outshot in the game 41-31.
Lindholm scored for the 8th straight game and the Flames won their 10th in a row, which ties the franchise record, 3-1 against the Jets.
The Habs beat the Leafs 5-2.  Caulfield scored for the Habs which was his 5th in 6 games under new coach Marty St. Louis.
(Edit from Graeme: And of course – "You knew it was going to be a shit game when mrazek got smoked right at the beginning with no penalty". Those damn anti-Leafs refs!!!)
Blues vs Flyers Betting Tips:
Blues are playing good going 6-3-1 over last 10.  They won their last game against the Leafs without Tarasenko.  He is expected back for this one.
The Flyers are on yet another long losing streak.  This season they have already had a 10 game and a 13 game losing skid and enter this game on a 5 game losing streak.
I like the Blues to win this game and so do the sportsbooks too.  To get any value on the Blues we need to take them in regulation but even that is just above our minimum 1.74.
I do think the win but I don't have enough confidence in them to make it a tip.  2 of the last 3 losses for the Flyers were in overtime against strong teams the Pens and the Canes. And the Blues road record of 11-8-4 also doesn't help.
Leafs vs Jackets Betting Tips:
Leafs will be looking to get back in the win column tonight after losing to the Habs who are in last place overall.  They will be starting Campbell after Mrazek got the nod last night.
The Jackets have won 2 in a row after beating the Hawks and the Sabres scoring 7 times in each game.
I like the Leafs to bounce back and win here but it's tough.  We would have to take them -1.5 and their recent results don't give me any confidence in that play.
I also thought about the over but it's 6.5 and Campbell is starting so he may have a game after last night's embarrassing performance.
I have to skip this game but if forced to pick I would take Leafs -1.5.
Wild vs Senators Betting Tips:
The Wild continue to have a great season.  They are in 2nd in the Central with 65 points in 47 games but the Blues are right behind them with 64 points in 49 games.
The Sens have scored only 12 goals over their last 7 games so they will have their work cut out for them here.  They are still without Norris and Batherson but Chabot is expected back tonight.
The Wild won the only game against the Sens this season but it was a close one 5-4 overtime win.  But they have won the last 9 games against the Sens dating back to 2016.
History suggests that the Wild will win this game.  The question is by how many?
I'll take the safer option and go with regulation.
Wild win in regulation
Canada: 1.73 Odds at Sports Interaction
USA: -150 Odds at BetOnline.
Everyone Else: 1.71 Odds at Bet365 (Americans: We recommend http://www.bovada.lv

(Odds correct as of 2022/02/22 9:57:15 AM EST but are subject to change.)
Predators vs Panthers Betting Tips:
We all know how dominant the Panthers have been this season and they are at home here where they have gone 23-3-0.  They have won 3 straight heading into this game with wins against the Hawks, Wild and Canes.
The Preds have lost 4 in a row and have dropped into 4th place in the Central after being in 2nd.  They have gone 4-5-1 over last 10.
With the Panthers back at home after playing their last 5 on the road, winning 4 times, I expect them to continue rolling here.
Panthers win in regulation
Canada: 1.74 Odds at Bet365 (Americans: We recommend http://www.bovada.lv
USA: -140 Odds at BetOnline.
Everyone Else: 1.74 Odds at Bet365 (Americans: We recommend http://www.bovada.lv
(Odds correct as of 2022/02/22 9:57:15 AM EST but are subject to change.)
Sharks vs Ducks Betting Tips:
The Sharks have lost 6 straight and have gone 2-5-3 over last 10.  The Ducks won their last game and have gone 5-3-2 over last 10.
Tough to say who wins this game.   The Ducks are favored and I agree with that based on the Sharks recent play.  But I don't have a pile of confidence in them at the moment and I feel it's a better play to skip this game.
Islanders vs Kraken Betting Tips:
Ya I have no idea about this game.
The Islanders are on the road where they haven't been good going 8-10-3.  The Kraken have lost their last 4 games and are at home where they have gone 9-16-2.
There is nothing I like about this game so it's an easy skip for me.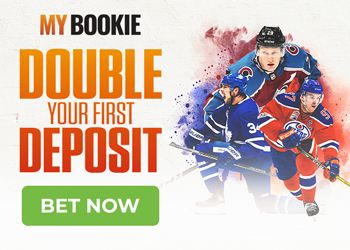 Follow @BetNHL
BetNHL.ca » Tonights Tips »