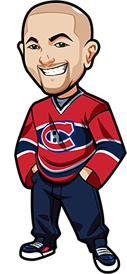 Written by Graeme on Monday, February 22nd, 2016
Follow @BetNHL
It was a great day for betting yesterday.
We went 2-0 with the NHL Tips. We had Over 5 in the Sabres/Penguin game and the two put up quite a thrilling early game. The Penguins came out 4-3 winners in a close game.
We also had Ducks in regulation and they won that one with ease, with a dominant 5-2 victory over the Calgary Flames.
The 1st period system correctly predicted Canucks would win the first period at 3.00 odds. That puts that system at 15-14 for +9.05 units of profit since starting it 6 weeks ago.
Our OHL system also had a good 2-1 day with only the Ottawa 67s letting us down there.
The big result of course was the Wild demolishing the Blackhawks in the outdoor game. I stayed away from that one because outdoor games are a wild card element that are tough to call(See Bruins vs Habs). I did say in the comments though that I'd lean towards Wild. I thought they'd win but not as convincing as they did. What a game that was.
Today is a quieter NHL day with just 4 games on the cards.
Capitals vs Coyotes Betting Tips:
There's really not too much to say here. If the Coyotes pull off an upset then props to them. We all know the Capitals are an absolute beast be it home or away – especially at home. Coyotes are very poor on the road and leak goals like crazy.
Coyotes HAVE given the Capitals many tight games in the past so it won't be easy – but yeah just have to go with the boys from Washington here.
Capitals in regulation.
Canada: 1.75 Odds at 888 Sports.
USA: Didn't see any odds up yet BetOnline. are usually best for regulation time odds.
Everyone Else: 1.75 Odds at 888 Sports.
Unfortunately that's the only tip we've got today and there's no tips from the 1st period system. Quick thoughts on the other games:
Bruins vs Jackets: I'd really like to take the Under 5.5 in this one and I was very close to it. My major concern however is that the Bruins have a lot to prove at home after that 9-2 thumping they took against the Kings. On top of that, the Jackets have a messy goaltender situation and the Bruins like to tee off on teams. That'd make me lean towards Bruins -1.5 but they've also been incredibly inconsistent as of late, and the Jackets have had some solid road performances lately too. Bruins are good enough to cover the spread but I just can't count on them at the moment.
Predators vs Canadiens: This is a tricky one. The Predators are rolling along and looking good, however the Habs have looked better at home recently. Last week, over 20,000 Montreal fans showed up for the open practise which was amazing and is going to spur the team on here. Will that be enough though? Just enough variables to put me off today.
Blues vs Sharks: Already a tight game to call – Blues are going to be missing Alexander Steen. The Blues goaltending situation is going to be interesting too now Allen is back and seeing how Allen/Elliott perform over the next little while. With Steen out I'd lean towards Sharks but not fully convinced.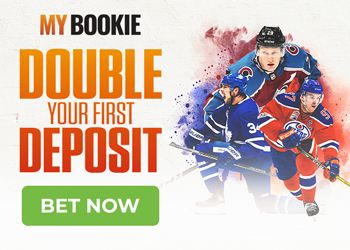 Follow @BetNHL
BetNHL.ca » Tonights Tips »