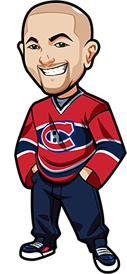 Written by Graeme on Friday, February 22nd, 2019
Follow @BetNHL
Well a 0-1 night but it could have been worse.
Like I said yesterday – I was all set to take the Rangers. I had it written out and everything. I'd overcome my negativity from that third period against the Hurricanes. But when determining the unit sizing I spent some more time with the advanced metrics and it raised enough red flags that I decided not to go with it.
That worked out as the Rangers got thumped by the Wild 4-1.
We lost with the Islanders vs the Oilers. Islanders were up 3-2 after a thrilling first period and the Oilers scored with about 7 minutes left to tie it up. Oilers then took it on IT. That's hockey.
I have some concerns that now they're topping the Metro and looking good for the playoffs, the Islanders are running out of steam. They allowed the Oilers to get many dangerous chances in that game and honestly Oilers deserved to take it.
I had a feeling the Stars would take it and end the Blues streak and they did so with a 5-2 win with Khudobin pulling off 43 saves. Just couldn't back that one unfortunately – the price wasn't right.
Big 5-1 win for the Habs over the Flyers. What a different team they are from that road trip.
Looking back though it's one of those nights where I am glad we didn't have many tips. A lot of tight games with heavy favourites barely winning and not a lot of goals overall. What a thumping that was for the Pens and good to see the Hurricanes get a win. I'm rooting for them hard this year.
Five games on the board tonight with three heavy favourites and two coin flip games. The Wild look to follow on from last nights game and get a winning streak going to cement a playoff spot. The Ducks also look to stay in contention but have a tricky trip to Western leaders Calgary.
This is actually a very tricky night. WIth the Sens trade situation and the scratches that game is probably unbettable. Blue Jackets should beat up on them but who the hell knows – personally I could see the Sens pulling off an upset.
Blackhawks/Avs line is set at 7. I think it'll go over but I can't advise it. I'm not a big fan of the Avs offense at the moment and Varlamov is playing well.
Wild are someone I can't back at the moment. That win over the Rangers was nice but not like they've got won and turned it around before or anything. They just go back to losing. Red Wings are fighting hard in every game but keep getting undone.
Flames should beat the Ducks but it'd have to be -1.5. The way their goaltending is I just don't feel good about advising it. Ducks could come in with confidence.
I'll go with what I feel is a decent value play:
Jets vs Knights Betting Tips:
Jets are a complete shitshow at the moment. There's no denying that. But it's not like the Knights are doing too well either.
They have their own problems and goaltending wise they can't seem to keep anything out at the moment. They did have a better performance against the Bruins but has to be frustrating they couldn't take that one after the OT PP.
Jets were embarassed last time out. They've been struggling a lot lately. Just feels like after that ass kicking we see a rally from them. I hope Paul Maurice slapped the shit out of some of those guys after that last game. He just seemed dejected at the press conference.
0.5u in Jets to win incl OT/SO
Canada: 2.37 Odds at BetOnline..
USA: +135 Odds at Bovada.
Everyone Else: 2.37 Odds at BetOnline..
(Odds correct as of 2019/02/22 11:02:15 AM EST but are subject to change.)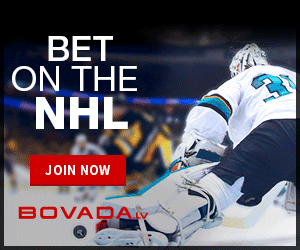 OHL / WHL / AHL / KHL / Czech Extraliga Betting Tips:
(All below systems are based mainly on mathematics and statistics with very little human input and are deemed experimental. )
WHL Betting Tips (31-10, +10.26u): 1u on Edmonton Oil Kings in reg at 2.10 odds. 1u on Kamloops Blazers in reg at 1.90 odds. 0.5u on Spokane Chiefs in reg at 2.10 odds.
Where To Bet the Non-NHL Leagues:
Canadians: Bodog and 888 Sports.
Americans: Bovada.
Everyone Else: 888 Sports.
Follow @BetNHL
BetNHL.ca » Tonights Tips »