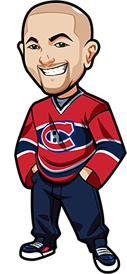 Written by Graeme on Wednesday, February 24th, 2016
Follow @BetNHL
Well although there were no actual tips yesterday, we had 2 betting tips from the 1st period system.
Both of those won, which brings the 1st period system to 17-14, +12.23 units.
An excellent start for that system but I do want to note that it's a small sample size and 1st periods are really high variance. I expect to win less than 50% of the bets that we make on the 1st period system. An ideal win ratio would probably be around 43% and it's currently at 54.8%.
I know how it can be when it comes to betting – we all want to believe there's a magical system that can always produce winners. It can be easy to get carried away. I'd recommend using proper bankroll management if you're going to be betting with it.
I personally have a separate bankroll purely for the 1st period system, and the unit amount I started with is 1/4 of what I bet on the actual tips. So practise caution.
Looking back at yesterdays results and the lack of tips – I probably gave a couple of teams too much credit. That would have been the Leafs and the Oilers. Statistically Predators and Senators looked like the right plays but the odd time my personal feelings come into play and affect the tips. When that happens I'm thankfully aware of it and then don't tip at all.
Scott always believes in betting Over 4.5 so he's a bit ticked off that we didn't pull the trigger on that one for Rangers vs Devils. That was a heck of a game and the Devils offense is looking great lately.
Either way – it was nice to have a night off from betting and just being able to flick through the games enjoying them all.
It's Wednesday, February 24th and Canada is hit by yet another winter storm. Freezing rain out there currently. All the school buses are canceled so I got to tell my 8yr old and 12yr old the good news – I wasn't sending them to school.
It felt like the freaking twilight zone when both kids got upset – both wanting to go to school. My daughter wanted to go because she "only loves school and hates everything else" and my son wanted to go because "last time the buses were canceled they showed a movie". Yeah because watching a VHS movie on a small TV in a cold classroom is better than relaxing on your couch watching on a 54″ TV.
Kids.
Enjoyed this story on the Habs Twitter Failure. Just amazing.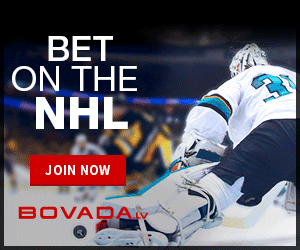 Capitals vs Canadiens Betting Tips:
We generally only play games when they're 1.70 odds or above and I'm quite surprised to see Capitals in regulation being that. The odds are crazy though depending on the book. Bet365 (Americans: We recommend http://www.bovada.lv currently have it at 1.71 while some books have it at 1.60!
I'm a bit wary of the Habs tonight. Washington have had a lot of tight games lately. A lot of teams are upping their games against them. But Montreal are just so so so so SO bad at the moment – especially on the road.
Just have to take Capitals in regulation. Capitals are at that stage for a team where you're almost expecting them to get too cocky and lose. They are starting a lot of games and looking too confident and conceding goals but then that just spurs them on and it's awesome to see the Capitals finally play like this.
Canada: 1.83 Odds at Pinnacle Sports.
USA: -140 Odds at BetOnline..
Everyone Else: 1.83 Odds at Pinnacle Sports.
Ducks vs Sabres Betting Tips:
The Ducks are the definition of a team on fire at the moment.
The Sabres are going to struggle big time without O'Reilly. The Ducks are going to be up for this game as a large part of their turnaround was when the Sabres beat them 3-0 back in December. While things were still a bit rocky you saw the team start to work together well and it's all paying off at the moment.
Have to expect the Ducks to come out absolutely flying on this one.
Ducks -1.5
Canada: 2.33 Odds at Pinnacle Sports.
USA: +130 Odds at GT Bets
Everyone Else: 2.33 Odds at Pinnacle Sports.
Experimental Betting Systems:
No 1st period system tips today.
OHL Betting System: Take North Bay Battalion -1.5 today.
Bet the OHL at:
Canadians: Bodog and 888 Sports.
Americans: Bovada.
Everyone Else: 888 Sports.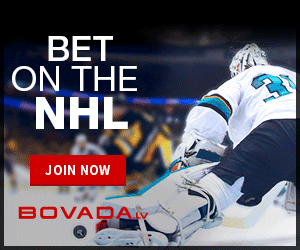 Follow @BetNHL
BetNHL.ca » Tonights Tips »