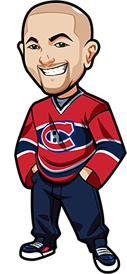 Written by Graeme on Saturday, February 24th, 2018
Follow @BetNHL
It was a 1-0 night last night with the NHL Tips, as the Pittsburgh Penguins won with ease over the Carolina Hurricanes.
The Penguins dominated from the off and made it 6 in a row with a huge 6-1 victory.
It could have been a 2-0 night if I hadn't wiped out the Wild pick at the last moment. That was one where we had both agreed on it and the write-up was done, then I did my final look through and I noticed on the 2nd leg of a B2B that their offense seems to go to sleep.
I looked into that more and watched some action from those previous games and decided it wasn't worth pulling the trigger. As it is, the whole team could have probably been asleep and still beaten the New York Rangers!
What a mess that franchise has become. That's 6 losses in a row and you have to wonder if they're going to be able to pick up the pieces.
Auston Matthews isn't playing tonight for the Leafs and I'm sure that'll put people towards Boston. Just one thing to remember is that with Matthews gone back in December there, the Leafs went 2-4 without him. However all 4 losses were on the road, and the 2 wins were at home.
Apologies if the site is slow over the next day or two or even goes down – I'm moving like 70 websites off this server onto my new one and it can be a hell of a resource hog at times.
Senators vs Flyers Betting Tips:
Flyers on the road lately have been scoring the goals while for the most part conceding a lot. There's been a lot of 7+ goal thrillers involving the Flyers on the road lately.
Let's hope for one more as we back the Over 5.5 tonight. The Sens are in that free flowing mode of hockey where they know the seasons over with, and they are leaking goals while also scoring goals. Of course I followed this 9 days ago when I backed over in the Sabres/Sens game and that one didn't come through – so it was even more annoying seeing a 9 goal game and a 7 goal game immediately follow it.
Have to hope this one follows it and we see a similar game to their February 3rd matchup. Flyers are in a little roll and they'll want to come here and get the W. Mrazek was protected well in his first game for them but I think they'll loosen up a bit defensively.
Over 5.5 Goals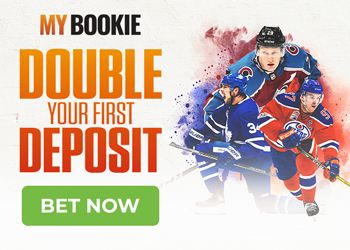 Coyotes vs Ducks Betting Tips:
Bear in mind the Ducks are one of those teams I generally hate to bet.
However the Coyotes have had their winning run cut off and the Ducks are playing some solid hockey with back to back shutouts and just solid but tight performances. They're fairly solid on the road and they've had success when coming to Arizona for the most part.
Ducks are on a roll and hopefully the confidence they have in Miller will allow their offense to start ticking.
Ducks incl OT/SO
Unit/Confidence Betting Tips:
(We are experimenting with adding unit/confidence to our betting tips. For more details see this post.)
1u on the above picks.
Canes to win: 0.5u. This is a series where the road team seems to win more often than not. Road team has won 7 of the last 10. Canes are generally good at breaking these little losing streaks so I'm fine with backing them here.
Penguins to win: 0.5u. I crashed and burned backing the Caps here in Florida and I mentioned that I hate betting against the Panthers at home.
Lightning to win in Regulation: 0.5u. Scott likes this one, I'm a bit wary so only half a unit. He thinks Tampa will be nice and motivated as they could move into 1st overall. I'm just a bit concerned about their results lately with loses to the Sabres, Oilers, Leafs and Devils and a few close games. They do have the motivation, but the Habs have a couple of solid results at home and may have the confidence here.
$25 risk free bets on player prop, in-game bet and $50 risk free mobile bet. Available for NEW customers only at BetOnline.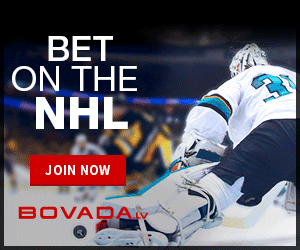 OHL / WHL / AHL / KHL Betting Tips:
(All below systems are based mainly on mathematics and statistics with very little human input and are deemed experimental. )
WHL Betting Tips (27-24, +1.54u): 0.5u double on Tri-City and Spokane in reg. 2.40 odds. 0.5u on Medicine Hat in reg.
AHL Betting Tips (32-34, -3.84u): 0.5u on Chicago Wolves incl OT/SO at 2.15. Syracuse in reg 0.5u 2.10.
OHL, WHL & AHL & KHL Betting:
Canadians: Bodog and 888 Sports.
Americans: Bovada.
Everyone Else: 888 Sports.
Follow @BetNHL
BetNHL.ca » Tonights Tips »