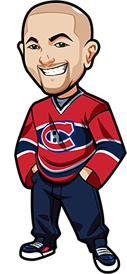 Written by Graeme on Friday, February 26th, 2021
Follow @BetNHL
It was a night with some good action, a lot of goals, some close games and some lopsided victories. Overall a fun night of hockey.
We didn't have any betting tips yesterday and looking back at the results I'm not really seeing any missed opportunities.
Looking at the discussions with Scott yesterday my strongest lean was on the Flames. However the issue of fatigue was enough to keep us away and I am glad we did so as the Sens crushed them.
I did like the Islanders however I felt Bruins may follow up strong after that outdoor game. That was not the case. If the odds had been slightly better I probably would have pushed for the Wings but they weren't.
Let's look at Friday, February 26th. A quiet night with just three games.
Rangers vs Bruins:
I want to say there is value on the Rangers line. And there might be. Outside of the outdoor game Bruins have 3 losses in a row. They've also been on the road a lot and that's gotta wear on them.
However Bruins have the Rangers number this season it seems with the two victories. Rangers are a team I just can't bring myself to back.
Rangers also get to play their first home game in front of a crowd. I think that could be huge for them. Might just be that little thing they need to push them along.
Rangers are probably one of those "ah screw it it's worth a bet" bets that we make just for the hell of it, but I can't advise it. Hopefully the limited attendance get that win though.
This is one where I think I could easily argue/talk myself into a pick on the Rangers here but they're just not a team I want to back right now. They're an absolute crap team and Bruins should be able to do the job.
Wild vs Kings:
The Minnesota Wild come into this on a nice run of games. 4 wins in a row all on the road. The LA Kings also come in on a great run – no regulation losses in almost 3 weeks.
These two teams have already played quite a few times this season with results varying.
It feels like you could practically flip a coin on this one just based on results. And looking at it the Kings are heavy underdogs.
Do I think the Wild deserve to be favourites? I think so. At this heavy a price? Not sure. Talbot in net. He's been solid this season. First game in almost a month.
End result in all my analysis is I think the Wild should be favourites and will not be the least surprised if they win this game. In saying that, I feel there is enough value to roll with the LA Kings tonight.
LA Kings Win incl OT/SO
Canada: 2.57 Odds at BetOnline..
USA: +160 Odds at GT Bets..
Everyone Else: 2.57 Odds at BetOnline..
(Odds correct as of 2021/02/26 12:27:03 PM EST but are subject to change.)
Coyotes vs Avalanche:
I mean on paper Avs are the better team but you can't count out these Coyotes. They are showing a lot of fight while the Avs come in having lost two in a row.
I think Avs take this one but I don't feel confident enough in them to back them and it'd have to be in regulation.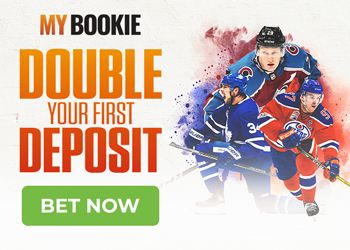 Follow @BetNHL
BetNHL.ca » Tonights Tips »