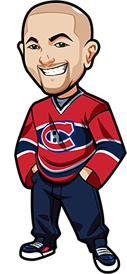 Written by Graeme on Saturday, February 27th, 2016
Follow @BetNHL
A 2-1 night with a nice big win on the Buffalo Sabres beating the San Jose Sharks.
The night started off tight with Capitals going behind to the Wild twice. The Wild were feisty and really wanted to win this game but it's a credit to the Capitals skill level that they were able to win this one.
We had the Ducks -1.5 vs the Oilers but that one went to overtime. Ducks played well but jsut could not bet the puck by Talbot. What a goal by Rakell to win it though.
Our big win was with the massive underdogs the Buffalo Sabres, who defeated the San Jose Sharks on the road. They went 1-0 down but the heads didn't drop and the Sabres got a deserved win.
It's Saturday, February 27th and we've got a solid day of sports ahead of us. Especially looking forward to UFC Fight Night with Bisping vs Silva. Very, very curious about that one and I'm highly conflicted on who I want to win. We've also got hockey all day long which is just perfect. Can't beat a Saturday sitting at home, drinking beers, eating pizza and watching sports.
Let's get to todays tips:
Flyers vs Coyotes Betting Tips:
Would have backed Flyers without Giroux. He's in. Let's go Philly.
Flyers to win.
Canada: 1.74 Odds at Pinnacle Sports.
USA: -136 Odds at BetOnline..
Everyone Else: 1.74 Odds at Pinnacle Sports.
Leafs vs Canadiens Betting Tips:
These games always have the ability to go off. Habs should win this as they're on a nice run at the moment – but even when the goaltenders have a good night they're still leaking goals. Leafs last few games on the road have been high scoring affairs.
Over 5.5 Goals.
Canada: 2.20 Odds at Sports Interaction.
USA:+118 Odds at BetOnline..
Everyone Else: 2.15 Odds at Bet365.
Rangers vs Stars Betting Tips:
Rangers are decent priced underdogs at the moment. I'm not sure what happened with the Stars against the Jets – I know they'll be coming out hoping to bounce back strong. But the Rangers are a tight team and very tough to play when they visit lately.
It's a bit of a coin toss of a game but we're leaning on the underdog Rangers here.
Rangers to win.
Canada: 2.15 Odds at Sports Interaction.
USA: +115 Odds at BetOnline..
Everyone Else: 2.05 Odds at Bet365.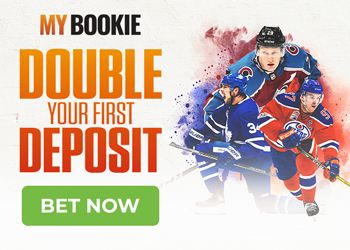 Predators vs Blues Betting Tips:
Throughout the season the Blues have had injuries but managed to overcome them. They're still piling up and it's starting to take effect with losses against the Rangers and Sharks.
They're going up against a solid Preds team who haven't lost in regulation since February 9th against the Capitals, and who are really playing well at the moment. They had a solid performance against the Blackhawks.
Blues have a good history against the Preds, beating them in the last 5 games but we like the Preds.
Only bet if Rinne is playing.
Predators to win.
Canada: 1.80 Odds at Bet365.
USA: -128 Odds at BetOnline..
Everyone Else: 1.80 Odds at Bet365.
Sabres vs Kings Betting Tips:
Let me preface this by saying that both me and Scott hate this bet. We really, really do.
The Sabres had a tremendous result last night but we just can't see them following it up against a stingy Kings team.
But the odds are just too good to pass up. The Sabres are great value coming off a massive win and have a great record against the Kings including 4 wins in their last 5 games.
This is the ultimate definition of a value bet. However while last night we felt good about the Sabres – we'll be shocked if they pull it off here.
Sabres to win.
Canada: 3.52 Odds at BetOnline...
USA: +252 Odds at BetOnline..
Everyone Else: 3.52 Odds at BetOnline...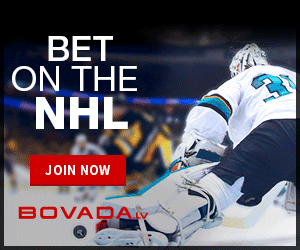 Follow @BetNHL
BetNHL.ca » Tonights Tips » February 27th, 2016 NHL Betting Tips