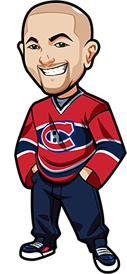 Written by Graeme on Sunday, February 28th, 2021
Follow @BetNHL
Apologies for lateness in tips. One of those Sundays where the day just got away from me.
Not sure what the heck happened. Been up since 4am. Got a bunch of work done, looked through a bunch of stuff for the hockey, let it sit in my head while I took a break about 8am….and now it's 2:40pm and I am just sitting down to do this.
Just one of those days where things kept popping up. My apologies.
Yesterday the biggest result in hockey was probably the statement game from the Leafs. A sound 4-0 thrashing of the Oilers without Matthews. That is huge. Props to the Leafs for that even though we had the Oilers.
We won nice and easy with the Flyers early. Knights couldn't get the job done in regulation. I didn't get the chance to go through those other games as thoroughly as I liked but did post Tampa in reg in the comments so hopefully some people hopped on that. I ended up throwing some money on the Sharks and Jets and that was money well spent especially for that Sharks game. Hell of a game that was and really thought they might pull off that comeback.
Interesting seeing Bruins bounce back today. Wonder if that thrashing will have woken them up and they come in nice and motivated for the next little while.
And crap I am just realizing the Jackets and Preds game and Devils Caps game kick off at 3pm EST. What a bad day to get tips up late.
If you're seeing these in time – I wouldn't touch the Jackets as the price isn't that good. I think they are showing some serious issues.
Caps in regulation probably worth a play.
Blackhawks/Wings no play there. This season is so freaking ludicrous. Hawks got beat 5-3 by the Wings yet are 1.50 favourites? What a world.
I'm tempted by the over in the Pens/Islanders game. Nice game yesterday. Seems all the games the Islanders host between those two are high scoring. Offensively Islanders games at home seem good.
Not too much 2nd leg back to back data to go on in terms of fatigue etc. I don't even believe Pens have played a back to back before today.
Pens seem to have Islanders number this season. 3 of the 5 games between them have went over.
It's very, very possible that the lack of rest will affect the game today and not see the goals.
Ah let's go with the Over 5.5 Goals incl OT/SO. I think there's enough to qualify it.
Edit: luckily the mailing list came out late and most of you missed this bet. This was a dumb one I am regretting. Penguins are such a disappointment this season. Sorry to anyone who tailed. This was one bet I can look back at and honestly say it was the wrong call.
Canada: 1.88 Odds at BetOnline..
USA: -113 Odds at BetOnline..
Everyone Else: 1.88 Odds at BetOnline..
(Odds correct as of 2021/02/28 2:57:52 PM EST but are subject to change.)
Follow @BetNHL
BetNHL.ca » Tonights Tips »