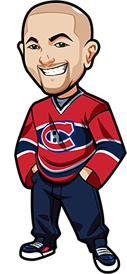 Written by Graeme on Friday, February 5th, 2021
Follow @BetNHL
Well it was night of the underdog last night with mostly underdogs winning including three big ones.
The Senators, Blackhawks and Coyotes all pulled off big upsets as they won their respective games.
The Coyotes win cost us. They went up 3-0 and while the Blues fought back hard at the end, they still lost 4-3. Coyotes just came out absolutely on fire and with a strong desire to win. Binnington had to stand on his head so much but it wasn't enough.
That was a very disappointing performance from the Blues. Other than the Ducks, in the other two leg games they have shown that lack of energy in the 2nd game. We mentioned yesterday that the Coyotes had won every 2nd leg game of a 2 game back to back.
It feels weird to consider those sort of trends but maybe there is something to it, and to player mentality. I don't think I could ever actually BET something based on those trends – but it will force me to stay away from bets I think. So while I couldn't bet the Coyotes yesterday based on that – with hindsight it's something I'd consider enough to probably have no tip for that game.
Caps couldn't get the jobs done against the Rangers unfortunately but the Stars/Jackets game at least went over whether you had 5 or 5.5.
Let's see what we got tonight:
NHL Betting Tips for February 5th, 2021:
Panthers vs Predators:
Man Panthers unbeaten in regulation. That's impressive. Now they are rather big favourites here. I almost wonder if they are being overvalued. It's not like they have beaten a murderer's row of NHL teams so far.
Nashville are a team I don't really like to back right now. But I mean are they THAT bad? Yesterday was a big comeback and was impressive. Can they carry that momentum into this game?
Of course they only really got that goal thanks to the decision by Quenneville. Johansen being out a concern of course.
I feel this is a real coinflip of a game. Panthers could come back for retribution. Predators could just as easily snap out of it and carry the momentum in there.
At that price, I think there is enough value to bet on the Preds. For me it's just a basic math bet. I will not be shocked if the Panthers pick them apart, but based on my own analysis of these two I think it's the right mathematical play. Not saying I like it at all. I absolutely hate backing the Preds as they have let me down so many times. But it is what it is.
I would NOT bet them at 2.15 as I see that line at some places. 2.20 is barely still a bet. Anything below I'd probably skip and live to fight another day.
Predators incl OT/SO
Canada: 2.25 Odds at Bet365 (Americans: We recommend http://www.bovada.lv.
USA: +118 Odds at BetOnline..
Everyone Else: 2.25 Odds at Bet365 (Americans: We recommend http://www.bovada.lv.
(Odds correct as of 2021/02/05 9:26:02 AM EST but are subject to change.)
Bruins vs Flyers:
Scott was leaning the Flyers the other day when these two teams played but my concern with that one was that Philly seem to be getting a lot of puck luck. After that Bruins 6-1 drubbing I felt the Bruins may have the Flyers number. The odds were pretty much spot on for that game.
I'd say they are again. I think mathematically, rolling the dice with the Flyers might make sense. But I personally would rather back the Bruins here. Alas their inability to finish games in regulation is a concerning factor for me. No bet.
Red Wings vs Lightning:
Tampa blew the Red Wings away the other day. No surprise considering the relative strengths and weaknesses of each team.
We stayed away from that game primarily due to Red Wings performances against Tampa. As while on paper they get thrashed, they seem to raise their game against Tampa. Beat them 5-4 prior to that and the games before were only by one goal.
That sort of thing just seems to happen. That was why we stayed away from the Habs last night. Sens just always seem to up their game and that can be concerning if the Habs (or Lightning in this case) show up complacent.
For this one the odds are just way too tilted in Tampa's favour. We'd almost have to do -2.5 and I really don't want to do that. This is one of those games that seem like "easy money" but it's going to be a pass.
Kings vs Knights:
Knights first came since the 26th. Bizarro land territory. No bet.
Sharks vs Ducks:
I just have no strong feeling about either team right now. Based on results so far I'd lean the Ducks but I also feel Sharks are better on paper than they have been showing. No bet as I could see it going either way and that's what the odds have.
Follow @BetNHL
BetNHL.ca » Tonights Tips »