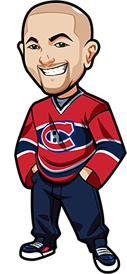 Written by Graeme on Sunday, February 7th, 2021
Follow @BetNHL
A 1-2 day yesterday unfortunately.
Took the Blues and it didn't work out. Thought they would have a good rebound game. When they tied it up against the Coyotes early I thought here we go – but nope. Both teams were quite dismal. Coyotes only managed to have 3 shots in the 2nd period yet still managed to score.
Frustrating one. I thought bad officiating too but it is what it is. Blues still didn't deserve to win.
Lost with the over in Canucks/Leafs. Props to the Leafs for coming to play. Canucks are funny – if you remember prior to that 4-1 Jets game I felt that the Canucks would get complacent thinking they were world beaters after thumping the Sens a few games in a row. Then they thumped the Jets and it is like damn are the Canucks going to be good this season? Now just toasted their last few games. That was frustrating especially with that goal chopped off that could have helped things.
Canucks went down harder than Frankie Edgar.
Serious props to the Leafs this season though. I crap on them a lot – mostly out of frustration when they don't show up. But they have been showing up a lot lately and it's good to see. Hope it continues.
Won with Battle of Alberta over nice and easy. More wins like that please. Fun game.
Let's look at Sundays games:
Knights vs Kings:
I stayed away from the Knights yesterday just because they were coming out of bizarroland. Good to see them win. I think when teams have a little break like that they seem to come out more motivated now too.
In regulation line doesn't have the odds and it's if I feel confident in that -1.5. With so many bounce back games in that 2nd back to back meeting – man, not really.
But while Knights are scoring and their offense is looking great, they do seem to be conceding despite very solid defensive stats.
I'm hoping Kings will be up for this one and even with the break and then a game that the Knights won't feel depleted. It took a bit for the Kings to get going yesterday and by then the game was over. Hoping for a better start for them here.
BTW one thing I really hate about this season is going with bets that would have worked in the previous game/day. I'm not sure how to put it into words but it basically makes me feel behind the game as opposed to ahead of it. Can make it tougher to back something.
I was initially going to back the over in this one but the more I looked at the numbers for the Kings offense, the more it put me off. Just felt too much of a gamble.
Stars vs Blackhawks:
Stars will hopefully come out motivated after that Jackets loss. They have been playing well this season. They are starting Oettinger today.
Blackhawks offense has been on fire last 3 games. Of course they are extremely hot and cold. There's nothing worse than backing that offense to keep bringing it and then they just granny it up.
Last few games between the two have been very quiet. Unfortunately Radulov could be out of this one and he has been a huge factor for the Stars with 3 goals and 8 assists. That is a BIG loss. We'll have a conditional bet for that one although I don't expect him to play.
over 5.5 Goals incl OT/SO IF Radulov is playing
Canada: 1.85 Odds at BetOnline..
USA: -117 Odds at BetOnline..
Everyone Else: 1.85 Odds at BetOnline..
(Odds correct as of 2021/02/07 12:25:59 PM EST but are subject to change.)
Capitals vs Flyers:
Alas game has started prior to me getting to the write-ups today.
Panthers vs Wings:
I think on paper, Panthers easily take this game. The issue is the last two times these two played. Both very close games. The in-regulation line isn't bettable anyway at those odds and I can't take Panthers -1.5 as they have only covered that once per season. No bet.
Blue Jackets vs Hurricanes:
Jackets are one of those teams where I feel you have to back them based on guessing their mental state or motivations etc right now as opposed to the stats. These two usually have close games.
I feel like this game goes over but with the Jackets overall metrics I find it hard to back that right now. 6th lowest GF/60, worst xGF/60.
This is one where I really want to back the over. That was my initial impression. But when I look to get the data to back it up I just can't quite do it.
$25 risk free bets on player prop, in-game bet and $50 risk free mobile bet. Available for NEW customers only at BetOnline.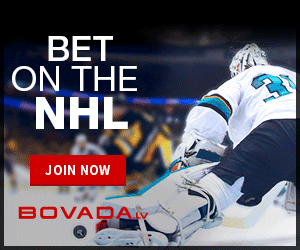 Follow @BetNHL
BetNHL.ca » Tonights Tips »