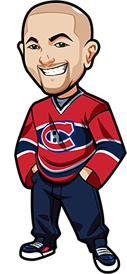 Written by Graeme on Monday, February 7th, 2022
Follow @BetNHL
Hi everyone,
Hope you all enjoyed the NHL All Star Weekend. Normally we actually do tips for it and cover the betting props available etc – but just decided to skip it this season. A lot of that is really just pure guess work anyway.
Hockey returns quietly tonight with just two games. We go from All Stars to No Stars as the Senators host the Devils, and the Leafs also host the Carolina Hurricanes.
Let's look at both games today, where both Canadian teams happen to be the exact same odds as each other to win:
Senators vs Devils:
The Devils come in on a bad run, having lost their last six games. We also have to go back to January 2nd for their last road victory.
After playing well, the Senators went into the all star break on a 4-1 beating by the Islanders.
Senators are not a team I love to back – but you have to think this is a big and key game for them. Due to COVID and just purely financial related postponments, they have an intense schedule coming up. 10 games over the space of 16 days. They will play the Hurricanes tomorrow.
Not only do you want to get off to a good start – but they have to look at that schedule and look at the beatable teams. Devils are one of them, and they are without Jack Hughes.
I always find it a bit odd talking about this sort of thing – but it should be noted this will be the first game Ruff will be coaching since his dad died. You never know how that sort of thing can spur a team on.
Anyway if that changes things then so be it. But this is a good and important spot for the Senators. If you feel Devils will be fired up more, then backing the over might be the best bet.
Overtime stats are basically a coinflip for both these teams. That's where it makes me want to take a bit of a gamble, myself. I've explained this sort of thing before – but if we state that if it goes to overtime, it's a pure coinflip, then it really doesn't make sense to go include overtime at 1.74 odds. You'd rather be on the Devils in overtime as it would be more +EV at 2.15 odds.
So at that point, you either bet on Senators in Regulation or Senators Draw No Bet.
The Sens winning in regulation themselves is a bit iffy. Not the bes team for it but boy are they playing the best opponent.
At the end of the day and after writing all that – I am going to go with no bet. Just looking at that Devils run leading up to the All Star break. 7 games between the 22nd and 1st. That would wear on a team big time. Now they're refreshed, have the Ruff situation etc and could be up for this game.
It's just too much risk for me at such low odds. Senators Draw No Bet is only 1.71. I should note if you wish to bet that, you can at Casumo.
Leafs vs Hurricanes:
Leafs come in on a solid run, scoring goals for fun.
Carolina come in….decent, I guess? Some tight results in there. Not a team you really feel good about backing right now even though they are on a winning run – especially against the Leafs.
Freddie will be in beast mode no doubt.
I lean strongly on the Leafs here as they are an excellent team this season. My concern is the break, and also betting a team at like 1.74 odds against the Canes.
My gut says the Leafs have a big bounce back from the last time they played the Canes and got thumped. But I went back and watched a lot of that and it was concerning the way the Hurricanes dominated that one. Could be a bad matchup for the Leafs.
Going to skip this one as well.
$25 risk free bets on player prop, in-game bet and $50 risk free mobile bet. Available for NEW customers only at BetOnline.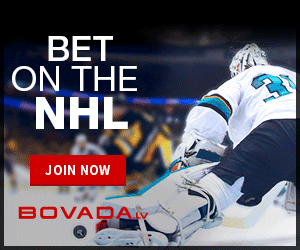 Follow @BetNHL
BetNHL.ca » Tonights Tips »