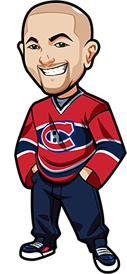 Written by Graeme on Saturday, February 8th, 2020
Follow @BetNHL
It was a night with 4 heavy favourites playing, and it was almost a day of the dogs. 2 of the underdogs won with another forcing the game to OT. The only heavy favourite who actually won in regulaton was the Blue Jackets.
We had one of those favourites unfortunately, as the New York Rangers lost to the Buffalo Sabres 3-2. The scoreline flatters them as they were down 3-0 and looked terrible.
That's the Rangers for you unfortunately and why they are not in a better position – because there are many games like this where they quite simply don't show up.
It's something we have to consider when deciding whether to back the Rangers or not, and it's tough when that happens. While it's not a trend, there has been a couple of times this season where the Rangers get a victory over a much better team, such as the Leafs, and then blow it in an "easy" game after. Like when they beat the Knights 5-0 then lost to the Kings. Alas there really is no consistency to it that I've seen – nothing where I can look at a game and say "Yep Rangers won't show up here".
As it is yesterday I just felt the New York Rangers checked every box for that one. Looking back at it I'd do it again. It sucks but hey I'd much rather lose when a team doesn't show up, as opposed to feeling like I was completely wrong on a pick. Well I say that.
It's the usual busy Saturday with 12 games going on. Of course even more importantly is we have the XFL returning! I'm pumped for it. I miss not having football and the Super Bowl already feels like a distant memory. The quality of the football should be a lot better than when it officially launched, and they seem to be doing a lot of the little things right.
I just hope they last longer than the AAF as I've got plans to go to a few games later in the season.
I also posted the first round of XFL Betting Tips for anyone interested in that. I think DC Defenders might be the Apollos of the XFL.
Let's do an XFL poll for something different:
[poll id="103″]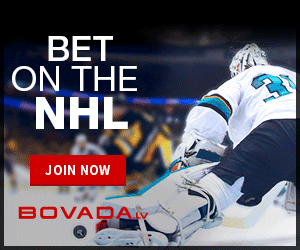 If you're looking for underdogs, I kind of like the Jackets today I have to say. I know they're on a B2B but they were against the Habs and Rangers recently and came out winners. Ducks too early Jan and the Wings in Dec. I find it hard to advise betting against that electric Avs offense though and with the way we limit the quantity of bets on here, it didn't make the cut for further exploration.
As it is this is a GREAT day for hockey betting in my opinion. One of those days where over 80% of the games had a "oooh theres a potential play" at first look and it was hard to really narrow them down honestly.
Devils didn't make the cut. They were close and I do believe there is value there but it's so hard to back them. After that win against Philly you could just see them not showing up. Lightning/Islanders is one where I initially liked the over, but when I crunched the numbers I wasn't convinced.
Senators vs Jets Betting Tips:
The Winnipeg Jets are one of the better teams post all-star break. They had a hard fought loss against the Bruins, picked up wins over the Blues and earned a point against the Preds in another hard fought game.
Now they take on the Ottawa Senators who they last played a year ago. The Sens won that one as they sweeped the Jets last season. Sens actually have a nice record here of 7-2-0 in their last 9.
I really do like the way the Jets have been playing lately. They have looked much better in regard to creating chances. They're not creating as many HDCF but they're limiting HDCA and their xGF has risen. Their boys can find the net right now which is good to see.
The Sens aren't a team you can write off. Not the greatest results lately but some tough teams. Being on the road shouldn't be considered a negative for them right now.
Jets of course are piss poor at home at the moment and are 2-7-2 in their last 11 so that's an issue.
Some might see Brossoit as a liability. However he's been fed to the wolves lately. 0-4 in his last 4 starts but I mean Bruins, Jackets, Bruins and Habs (where the Habs logged 48 shots against him).
I feel like it's a bit similar to the Rangers game yesterday although the Jets are in a better spot playoff wise. If the Jets want to make the playoffs, considering hoew tight it is, they absolutely 100% NEED to win games like this. The fact that they have been so poor at home lately, PLUS the Sens record here should just drive them on that much more.
Ottawa have nothing to play for this season. Maybe that record against the Jets will drive them on. If that's the case I'd look at the over. However I've liked what I have seen from the Jets lately and I think it's a good spot to back them.
0.5u on Jets in Regulation
Canada: 2.00 Odds at Sports Interaction (SIA) + free $20 bet.
USA: -110 Odds at Bovada.
Everyone Else: 1.89 Odds at 888 Sports.
(Odds correct as of 2020/02/08 10:51:37 AM EST but are subject to change.)
Bruins vs Coyotes Betting Tips:
If the Coyotes are able to end their brutal run against the Bruins (0-15) then so be it. However the Bruins are awesome, are at home where they are even more awesome, and facing a Coyotes team that have struggled on the road lately.
Rask has been looking good lately and he gets the nod in this one. Bruins defense and goalies have been in excellent form lately too.
Coyotes have a daunting road trip ahead of them. Bruins look determined to take not just the Atlantic but the East as a whole. With the Capitals breathing down their necks they know every game is important so they should have the drive.
1u on Bruins to win in Regulation
Canada: 1.77 Odds at 888 Sports.
USA: -145 Odds at Bovada.
Everyone Else:1.77 Odds at 888 Sports.
(Odds correct as of 2020/02/08 10:51:37 AM EST but are subject to change.)
Canadiens vs Leafs Betting Tips:
Dear Toronto Maple Leafs,
Please actually show up for this game. We don't need another repeat of last weekends Senators game.
Your playoff spot is not confirmed yet. Yes you have a talented offense and talented players. You also have a bunch of lazy, cocky players who seem to think just showing up is enough to win some days.
It's not. You don't have the goaltending or defense to win those types of games. You actually have to try.
You're playing a Montreal Canadiens team who are desperate for every point they can get. They're your rival! You have the chance to win here and severely hurt their playoff bid.
They fire a lot of shots. You have the equivalent of a paper bag in net. You need to be out here motivated and looking to get as many goals as possible here. They're missing Weber. It's a great opportunity for you!
By a lot of the advanced metrics, you're actually underdogs here! Go prove all those jackasses with their analytics wrong! Hutchison has had a rough go of it lately. Let him know that it's okay to concede 4 goals because you'll score 5 and win it for him! Be good team mates for one.
Your last 5 games have went over 6.5 goals against the Habs. Let's have a great rivalry game full of penalties and goals and send everyone home happy.
You should be motivated, pumped up and ready to rock this game.
Yours, Graeme
0.5u on Over 6.5 Goals incl OT/SO
Canada: 1.92 Odds at 888 Sports.
USA: -109 Odds at BetOnline..
Everyone Else: 1.92 Odds at 888 Sports.
(Odds correct as of 2020/02/08 10:51:37 AM EST but are subject to change.)
Hurricanes vs Knights Betting Tips:
These two teams played in Carolina following the all star break. There was no rustiness in sight as they both looked rejuvenated. Knights ran out 4-3 winners there.
Knights have looked good since then and return home for the first time since the 11th of January. First game at home with DeBoer in charge.
They have been poor lately at home so hopefully that motivates them.
Carolina have rediscovered their scoring touch. They can be very streaky in regards to that so hopefully the streak continues here. They just put 5 past Arizona and will be seeking revenge for that loss at home. They should be up for it.
Two of the best teams for offensive advanced metrics.
0.5u on Over 6 goals incl OT/SO.
Canada: 1.92 Odds at 888 Sports.
USA: -108 Odds at BetOnline..
Everyone Else: 1.92 Odds at 888 Sports.
(Odds correct as of 2020/02/08 10:51:37 AM EST but are subject to change.)
Non-NHL Betting Tips:
Written by Graeme
(All below systems are based mainly on mathematics and statistics with very little human input and are deemed experimental. Use at your own risk.)
OHL Betting Tips (11-12, -2.03u): 0.5u on Owen Sound Attack in reg 2.45 odds.
WHL Betting Tips (8-6, +0.72u):
AHL Betting Tips (16-18, +1.13u): 1u on Colorado Eagles in reg 1.90. 0.5 on Belleville Senators 1.85 in reg.
Where To Bet the Non-NHL Leagues:
Canadians: Bodog and 888 Sports.
Americans: Bovada.
Everyone Else: 888 Sports.
Follow @BetNHL
BetNHL.ca » Tonights Tips »