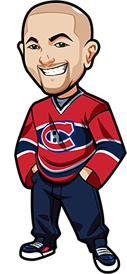 Written by Graeme on Friday, February 9th, 2018
Follow @BetNHL
It was a 2-2 night last night, and both losses were just brutal knees to the back of the head. I'd rather have a clash with Alex Burrows than lose in that fashion – and to have both happen in one night – ugh.
Our first loss was with the Islanders. The Islanders were down and out at 3-0 with over half the game played and then mounted an AMAZING comeback to tie the game at 3-3 against the Sabres. We had little time to celebrate before Reinhart scored, made it 4-3 and that was it.
Our other loss was thanks to ANOTHER 3 goal comeback. We had the Wild and they were up 3-0 when the Coyotes came back with a huge comeback including a goal with just 19 seconds left to play to tie it up. Coyotes won it in OT.
Two frustrating losses – such is hockey. Flames delivered for us as they beat the Devils, and the Lightning/Canucks game went over with relative ease so not too bad.
Results like that – particularly the Wild one – can be tilt inducing when it comes to gambling. If you find it's affecting you emotionally, take today off. If you bet a lot on it and you're freaking hard – take the night off.
Results like that are why it's important to have proper bankroll management in play. If you have a maximum unit bet and you bet that on the Wild and it's really affecting you – that's a sign your maximum unit bet is too much.
I know how frustrating results like that can be. Coyotes really have nothing to play for. Wild have that excellent home record and Dubnyk has been killing it. Wild are just in a wild card spot at the moment and every win is crucial at this stage. It's a tough loss to take but you just have to roll with the punches and not go crazy tonight trying to chase the losses.
It's hockey and the variance in it is crazy. It happens and it sucks but that's the beauty of the game.
It's Friday, February 9th and I love Fridays as it's my day off from work and I use it to chill the hell out and chuck something in the slow cooker for dinner. Both my kids will have friends over so I generally hide out in my man cave. Even moreso because we're meant to get 20cm of snow today. In 7 hours I'll be sitting down to watch the hockey, with a few beers and this delicious Mississippi Pot Roast: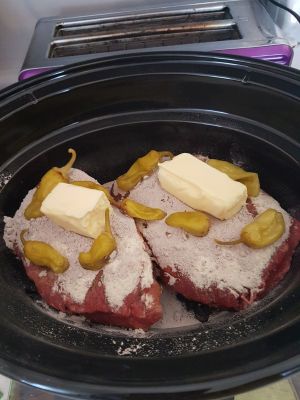 Perfect night.
It's a night where the odds are annoying. We'd like to back the Rangers and the Penguins but the odds are almost insulting – especially the Rangers.
Here's what we got:
Jets vs Blues Betting Tips:
The Jets are a tremendous team at home and are the best in the NHL at winning in regulation at home. Blues are fairly average on the road.
Jets have Scheifele back now. Hopefully that doesn't mess things up – you never know about how that will affect things in the short term.
Blues have had some issues lately beating the top teams. I mean the last time they beat a top team in regulation was January 4th when they beat the Knights.
Jets have been the better team this season and we like them to continue their winning ways.
Jets in Regulation
Canada: 2.05 Odds at BetOnline..
USA: -105 Odds at Bovada.
Everyone Else: 2.05 Odds at BetOnline..
(Odds correct as of 2018/02/09 11:55:12 AM EST but are subject to change.)
Unit/Confidence Betting Tips:
(We are experimenting with adding unit/confidence to our betting tips. For more details see this post.)
Jets in Regulation – 1u.
Wings/Islanders Over 6 – 0.5u. Wings offense is struggling but they went into the last game with the Islanders stuttering a bit and they got 6 goals out there. Mrazek is in net but he was last time and Islanders got by him enough. 2.00 or above is fine I see 2.04 at best at BetOnline..
OHL / WHL / AHL / KHL Betting Tips:
(All below systems are based mainly on mathematics and statistics with very little human input and are deemed experimental. )
WHL Betting Tips (22-17, +2.33u): 0.5u on Regina in reg at 1.6.
AHL Betting Tips (24-17, +4.94u): The system has 3 big favourites it likes. Your call how you want to bet them but I'm gonna risk a 0.5u treble of Grand Rapids/Marlies/LeHigh in reg at 3.51 odds. Also 0.5u on Ontario Reign incl OT/SO at 2.65.
OHL, WHL & AHL & KHL Betting:
Canadians: Bodog and 888 Sports.
Americans: Bovada.
Everyone Else: 888 Sports.
Follow @BetNHL
BetNHL.ca » Tonights Tips »