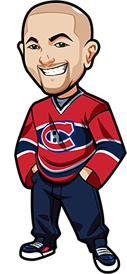 Written by Graeme on Friday, November 8th, 2013
Follow @BetNHL
Wow – the Rangers might be for real. It looks like they're learning how to play without Rick Nash, and it's amazing what a little confidence can do. Also interesting to listen to the Blue Jackets after the game – their players just seem really frustrated at the moment. As they should – the Rangers dominated them and it could have been more if not for some great saves by Bobrovsky.
We went 3-2 with the Bodog Divisional Dynasty last night, and won the bet with the LA Kings over Buffalo. It was a solid performance from LA with 2 powerplay goals to take the victory. Quite impressive considering Buffalo have looked a lot sharper since the big Vanek trade.
Rough patch for us continues but we went through something very similar last season in the 2nd month of the NHL Tips, and came out of the season with massive profits. We're confident the same will happen. Hockey is one of the highest variance sports.
In fantastic news – it's SNOWING here in Ontario. Light snow – but it's there. Scott sent me this picture this morning from his deck: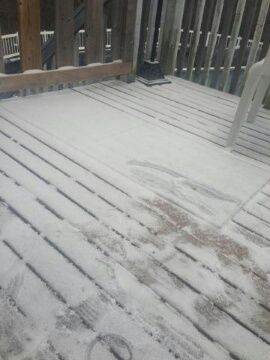 He lives out in the country and I live in town where it's not anywhere near as bad as that. But yikes, scary. Of course it might help for me to get used to it – I'm off to Edmonton in 2 weeks(Oilers vs Blackhawks woot woot), and I'm sure the whole city will be under one big white blanket by then.
A day off from the Bodog Divisional Dynasty today after all the picks last night. We have 3 teams left to complete the Dynasty – Oilers, Penguins and Rangers.
Let's get on with the NHL Betting Tips for Friday, November 8th 2013: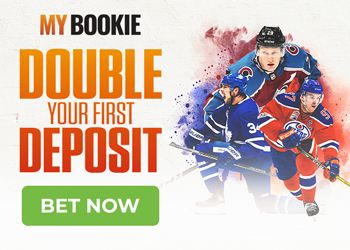 Flames vs Avalanche: Over 5.5
This is the first time these teams are playing this season. Calgary are always good for the goals and it doesn't matter what defense they are up against, they can usually get in 2+ goals and are averaging almost 3 goals per game. They're also conceding more than 3 goals per game.
Colorado are coming off a massive 6-4 loss and they've started conceding quite a few goals(2 against Winnipeg, Dallas, Carolina and Buffalo) in recent times. There's a little bit of complacency appearing in the defense, and teams are starting to work things out.
Calgary will also be coming into this game with a bit more momentum on their side as they finished the Blues game off very well with a good third period. We're taking the Over here and expecting a good offensive battle. 1.83 odds at Bovada for Americans and http://www.Bet365.com for everyone else..
Leafs vs Devils: Leafs To Win
We're getting some decent odds of 1.55-1.6 depending on the sportsbook on the Leafs to defeat the New Jersey Devils. Toronto are returning home after a 2-1 road trip, their only loss being to Vancouver. Last time they were at home they whipped the Penguins 4-1.
Big game for David Clarkson, and the Leafs line matches up well with the Devils. Devils are also still struggling defensively at the moment and despite some players missing, the Leafs offense is looking good. You should be able to get 1.6 odds on this at http://www.5Dimes.eu for Americans(Need to register to see lines) and and http://www.Bet365.com for everyone else..
Ducks vs Sabres: Over 5.5
Sick 2.10 odds here for this one. Last time out there was 9 goals between them. Buffalo are looking good offensively and even though shutout last night, had some great chances. Ducks also good for goals.
Back this here:
$25 risk free bets on player prop, in-game bet and $50 risk free mobile bet. Available for NEW customers only at BetOnline.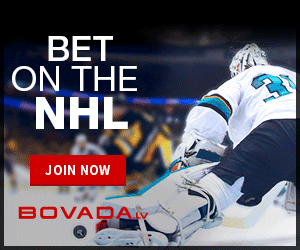 Value Bet: Ducks vs Sabres: Sabres To Win
This is a value bet. We are not betting to win – we are betting because the value is too much to ignore. The odds are currently 3.70 at http://www.5Dimes.eu for Americans(Need to register to see lines) and and http://www.Bet365.com for everyone else. for the Buffalo Sabres to beat the Anaheim Ducks which is HUGE.
We're going to lose this bet more than 50% of the time – but we're still going to win it enough for it to be a +EV bet. Despite the loss to the Kings last night Buffalo looked good, and their offense is starting to really tick. They put 4 past San Jose in regulation and also got 3 against Anaheim on the 2nd.
If you're betting with your beer money with the weekend then don't bet this. If you're a long-term better who understands there is more chance that this bet will lose than it will win and you're okay with that – then bet on it.
Follow @BetNHL
BetNHL.ca » Tonights Tips »