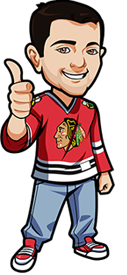 Written by Scott on Friday, September 24th, 2021
Follow @BetNHL
Below we will go over a couple of future Betting props that we can already bet on.
Prop bets are awesome as they have better odds now than they would have once the season starts and also gets us more pumped for the season to start.
We will talk about the top 3 and give our pick as to who we think will win at the end of the season.
As a reminder – we have an All New Comments System. Disqus sucked. They kept throwing in all these junk ads, AND they stopped e-mailing us to notify us of new comments so we kept missing new comments and couldn't reply. We have an all new comment system where you can use your Disqus login if you want, along with Facebook, Google etc.
We're still tweaking it and there may be issues so if there is – PLEASE shoot us an e-mail at site@betnhl.ca with the details so we can sort it. Thank you.
Hart Trophy Betting Tips:
The Hart Memorial Trophy is awarded to the most valuable player voted on by members of the Professional Hockey Writers' Association.
The top three favorites to win the award, and their odds to do so, are:
McDavid, Oilers – 2.94
MacKinnon, Avs – 5.36
Matthews, Leafs – 7.42
This award is given to the best player in the league.
MacKinnon is amazing and will only get better.  The Avalanche will be a successful team again this year and he will be a huge part of that.  
Matthews is incredible but he always scores more goals than assists and he should and will challenge for the Rocket Richard Trophy.
McDavid puts up crazy numbers.   He won the Hart last year putting up 105 points in 56 games.  The year before he scored 97 points in 64 games.  In fact, he has been over a point per game player since he came into the league.
It's hard to bet against him at this point.   If he stays healthy and plays the whole season his point totals could be approaching 200.
My pick is Connor McDavid to win the Hart Trophy
Canada: Bet this prop at Sports Interaction
Everyone Else: Bet this prop at BetOnline
Norris Trophy Betting Tips:
The James Norris Trophy, or more commonly the Norris, is awarded to the best defenseman who demonstrates the greatest all-around ability at the position.   At the end of each season, members of the Professional Hockey Writers' Association vote to determine the player who was the best defenseman during the regular season.
The top three favorites to win the award, and their odds to do so, are:
Makar, Avs – 4.30
Hedman, Lightning – 7.36
Fox, Rangers – 9.00
Fox won it last year after he had an amazing season and he deserved it.   He's only 23 years old and will be a  huge part of the Rangers organization for years.
Hedman is a freak.  He's a big dude who is one of the better defensemen in the league.  He won the Norris 4 seasons ago.
Makar is only 22 years old and he is already one of the best defensemen in the league.  The team around him is one of the top in the NHL.  The only concern I have is the goalie he plays in front of.  Grubauer is now a member of the Kraken and in his place, the Avs now have Darcy Kuemper.  So shouldn't be a problem for Makar to claim his first Norris Trophy
Cale Makar to win the Norris Trophy is our pick
Canada: Bet this prop at Sports Interaction
Everyone Else: Bet this prop at BetOnline
(Odds correct as of 2021/09/24 3:09:23 PM EST but are subject to change.)
Follow @BetNHL
Best America Sportsbooks for NHL
BetNHL.ca » Tonights Tips » Hart and Norris 2021/2022 Betting Tips