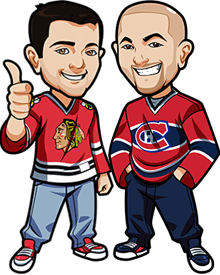 Written by Graeme & Scott on Wednesday, September 9th, 2020
Follow @BetNHL
Business was resumed by Vegas last night, as the Dallas Stars were shut out by the Golden Knights.
The Knights won 3-0 in a big 2nd period where they scored 3 goals.
Funny how based on the way the Stars were playing – and who the Knights were – that the goals would be flying in this series. Instead we have seen two shutouts in a row.
Tonight we turn our attention to Islanders vs Lightning where no doubt the Islanders would love a freaking shutout after that humiliating 8-2 loss in Game 1.
That was a hell of a result for Tampa and they looked incredible.
Here are our thoughts:
Lightning vs Islanders Game 2 Betting Tips:
Graeme: I liked Tampa to win the series and man the sportsbooks may as well pay out now based on Game 1. What a rout that was.
Tampa are 1.58 favourites for this one.
To be honest I was ready to take them again but I am surprised at the over 5.5 line being around the 2.30 range. That's a total "what the hell am I missing" type of deal. Maybe it's reflective of Vasilevskiy who has been excellent or Islanders bounce back victories where they normally go under.
I do think it will be a tighter game. However all the Tampa advanced metrics for their offense are off the charts – their ability to score from distance for example is spread out between 4 players in terms of effectiveness. Islanders are def scoring above expectation but Tampa have been saving above that.
The bounces did all go Tampas way. Personally I think this will be a competitive and high scoring game as Islanders know how to get the puck in the net, while Tampa offense looks good.
Of course with the odds the way they are I'm fine with losing and being like "welp – sportsbooks knew better than me". Won't be the first time and certainly won't be the last. It's such a nice price though and considering from a betting perspective we're at that part of the playoffs where it's mostly just casual bets – I'm good with the perceived value.
Over 5 Goals incl OT
Canada: 1.76 Odds at BetOnline..
USA: -131 Odds at BetOnline..
Everyone Else: 1.76 Odds at BetOnline..
(Odds correct as of 2020/09/09 3:37:22 PM EST but are subject to change.)
Scott: Well I went with over in game 1 and this wasn't even close.  The Lightning pounded the Isles 8-2.  Point and Kucherov both put up 5 points and their powerplay went 3 for 6.
With the way game 1 went and the way the Lightning pounded on both goalies the Islanders used I don't see this going any other way. 
The Lightning are rolling along right now having won their last 5 games and will look to push that to 6 tonight.
Lightning win in regulation
Canada: 1.97 Odds at Sports Interaction (SIA) + free $20 bet.
USA: -115 Odds at BetOnline..
Everyone Else: 1.96 Odds at 888 Sports.
(Odds correct as of 2020/09/09 3:37:22 PM EST but are subject to change.)
Follow @BetNHL
BetNHL.ca » Tonights Tips »