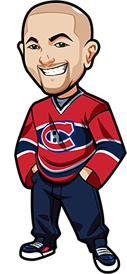 Written by Graeme on Friday, January 10th, 2020
Follow @BetNHL
A 2-0 night with the NHL Tips last night. More than that – looking back at yesterdays results overall, everything just made sense ya know? Like I look at all the results yesterday and just nod my head thinking yes this is the way they should have went.
So that's good to see and reassuring.
We won with the Canucks/Panthers over. That one started hot with 4 goals in the first period. It simmered off a bit and we then had to wait until less than 10 minutes left to book the win there.
We didn't have any such concern with the Blues in regulation who got a nice and easy 5-1 win over the Sabres.
Oilers/Canadiens was an interesting one. I just couldn't bring myself to advise the Oilers as an official tip, although I said mathematically it was 100% the correct play I felt. While the Oilers won, it relied on a 3rd period rally and Smith pulling off 35 saves. A close one overall despite the scoreline.
In yesterdays poll you all called the results of the games correctly picking Lightning in reg, Oilers & Stars to win. Great job. Hope some people followed along with a treble. It's impressive to see. I've seen polls like this before on forums or on reddit where people vote on the best bet of the night etc – but so often they are wrong. You guys are correct practically every night and that's cool to see.
Let's see how you are with over/unders on an interesting night for them.
[poll id="71″]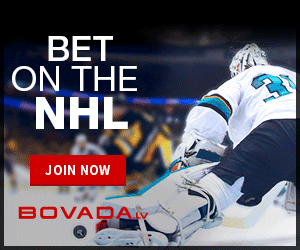 I want to point out an awesome Twitter account that I've been enjoying this season which is @chartinghockey. Lots of great analysis of advanced metrics and done in a great visual method which I like to see.
Someone also took their chart on Penguins xG over time and marked in the injuries which is amazing to see.
Well. I tried. I think we need some kind of advanced stats for this though. I kind of ran out of room; Schultz, Bjugstad and McCann are missing. I think what it means is Sullivan deserves the Jack Adams. And a lot of beer. pic.twitter.com/2t5o2DTr2K

— Jen🐧🐧💖💖 (@ScottishJenbel) January 10, 2020
Wings/Senators is an interesting one. Ottawa have had a bit of a tough schedule lately. They've now had time to regroup and will look at this one as a winnable game. Senators are tempting to back to win here but I need better than coinflip odds on them here.
I wanted to take the Penguins tonight as I feel that is more closer to coinflip odds. However that was one where I overanalyzed it and talked myself out of it. On paper with advanced metrics, it's a high scoring game. I think going by the math, backing the Penguins to win or the over is the right play. Like I said though I just spent so much time analyzing it and decided against it.
Just the one play:
Hurricanes vs Coyotes Betting Tips:
If it wasn't for the Coyotes result yesterday I probably wouldn't touch this one.
If they can bounce back strong then so be it. They were on a hot run there with 4 wins in regulation going into the Tampa game. Then they got thumped 4-0. They've got some goaltending issues at the moment and it's possible Hill may be in net again tonight. They need a big team performance tonight and I am not sure they can do it or not.
The Hurricanes broke out of their slight slump with a fighting win over the Flyers. They've had a couple of days rest to bask in the glow of that, and will look to come out strong here.
They've got their own goaltending issues but have the offense to generally save themselves It looks like Mrazek is in net tonight which is good news – Reimer has looked beyond terrible lately in my opinion.
If the Coyotes are able to bounce back strong tonight then props to them. But I think this is a bad spot for them.
0.5u on Hurricanes to win in regulation if Mrazek is in net (12:20pm EST update: Mrazek is confirmed)
I should note Mrazek is likely and the odds are going down. B365 had it at 1.90 when I started writing the tips then 2 hours later (yes that's how long it took for 3 games ha) it was down to 1.83. So you might want to get in on it sooner rather than later.
Canada: 1.93 Odds at 888 Sports.
USA: -120 Odds at Bovada.
Everyone Else: 1.93 Odds at 888 Sports.
(Odds correct as of 2020/01/10 8:49:36 AM EST but are subject to change.)
Follow @BetNHL
BetNHL.ca » Tonights Tips »