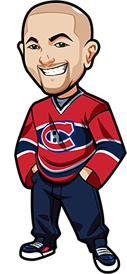 Written by Graeme on Saturday, January 12th, 2019
Follow @BetNHL
A 1-0 night last night in what was quite the game.
We had the Pittsburgh Penguins. It was one I was wary of in case the Ducks showed up. And boy did they. The Ducks got off to a huge start going up 3-0 in the first period. However much like the last time these two played – a big first period win was lost as the Penguins came back to win.
That was great to see from the Penguins – some real fight and a real desire to win. That's something I feel they have been lacking this season and it shows what a big factor Murray is in that team.
I also wanted to go with the Flames yesterday but just wasn't confident enough. They scraped a win in the manner I expected they would – conceding a lot of goals but scoring more.
Canes fought hard and got a bounce back victory over the Sabres which was great to see, and the Jets held on to defeat the Red Wings.
Good night of hockey.
It's Saturday, January 12th 2019. Busy day as always. The Battle of New York again. Bruins vs Leafs. OIlers vs Coyotes. Pens on a back to back in LA. Lot of very interesting games tonight.
Rangers vs Islanders line is only 6 goals as opposed to 6.5 the previous time they played. Interesting one. I went into that one thinking I'd go over but I don't know – reading everything coming out of the Rangers camp, it just feels like they are feeling very down. It's one of those where I went into it with a bet in mind and the more I read up, the more it checked boxes saying to avoid.
I think the all star game listings will be a big boost to the Avs and they will return to form tonight. In saying that coin flip odds aren't what I like for a team who has been playing like the Avs have. And one of their biggest issues at the moment is goaltending so I'll stay away.
Unfortunately there are a lot of bad odds today. I like the Knights but they are way too heavy favourites and Hawks are a tricky opponent. In saying that I could see Hawks fading off again down the stretch here.
At the price (3.65 and above) the Sens are an +EV play.
Only two small plays today.
Bruins vs Leafs Betting Tips:
Not a big fan of betting against a team as electric as the Leafs, but have to think the Bruins will be up for this one.
Leafs have had some issues over the last 2 weeks. Losses at home to the Wild, Islanders and Predators. Power play isn't functioning, guys like Matthews, Kadri and Nylander not producing etc. Goaltending problems due to injuries.
The scary thing with the Leafs of course is that it could all magically turn around at a moments notice.
Bruins are coming off that tough Caps result and I think that will motivate them. Rask is in net I expect and he's coming off that shutout against the Wild and 4 solid performances in a row since the break.
Bruins aren't great on the road but Rask is at least above .500 on the road and Bruins are always up for games against the Leafs.
In the time it took me from writing/analyzing this to when I came to post the tips, the Bruins line dropped from 2.35 to 2.15. I no longer see it as a viable play at those odds. The play WAS going to be 0.5u on Bruins to win incl OT/SO if Rask is in net. Sorry!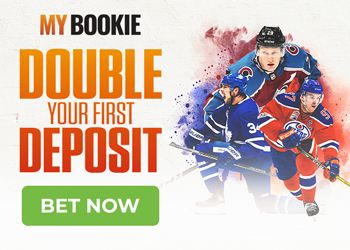 Stars vs Blues Betting Tips:
"Stars at home" isn't becoming the confident play that it was earlier in the season. Recent losses to the Habs, Islanders and Blackhawks.
However I think the next six games are going to be massive for the Dallas Stars. All at home and while their recent results haven't been great they still have one of the best home records in the league. I've got to think this team has this section of the calendar circled, as the six games that define their season.
They go up against the inconsistent St. Louis Blues who have actually been a pretty solid road performer lately. They have a better performance on the road than at home.
These two teams faced off in St. Louis a few days ago where the Stars came out 3-1 winners.
I do have some concerns however. I've debated between 0.5u and 1u for awhile and I think I'll play it safer on this one.
0.5u on Stars to win incl OT/SO
Canada: 1.74 Odds at Bet365 (Americans: We recommend http://www.bovada.lv.
USA: -140 Odds at Bovada.
Everyone Else: 1.74 Odds at Bet365 (Americans: We recommend http://www.bovada.lv.
(Odds correct as of 2019/01/12 10:33:34 AM EST but are subject to change.)
Follow @BetNHL
BetNHL.ca » Tonights Tips »