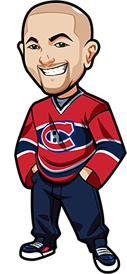 Written by Graeme on Sunday, January 12th, 2020
Follow @BetNHL
A 1-2 night. Thanks to the Oilers and Flames for stopping it being a "granny", as we'd say on the school yards.
We had the over in 3 games. The Battle of Alberta was the fiery, competitive game I expected and ended up going over with two teams on winning streaks in a big rivalry game giving it their all. That McDavid goal. Holy.
We had the over in the Hurricanes/Kings game. "Hilariously" I said I like it to go over "Unless Reimer pulls a blinder". He had 41 saves in that one. Jack Campbell was also phenomenal. Just a goalies night and nothing we can do about that.
That Lighting/Flyers game though? UGH. I've no idea what happened. That was one I felt really good about and it's tempting to move the Flyers offense back on my shitlist. I was out watching the NFL so I haven't had the chance to watch that one yet but I'll watch it today to see just what the hell went on. From what I saw the Flyers did a great penalty kill job but their offense just couldn't get anything going.
That one really ticked me off. I remember checking my phone thinking it was busted as I wasn't getting notifications for any of the goals!
I mentioned yesterday my betting system was yelling at me to take the over in the Blues/Rangers game so hopefully some of you followed that as that one was over by the end of the 2nd.
The "Best Bet of the Night" vote won again. 28% people took Tampa. Next was the Bruins and Sharks at 16%. Granted odds wise it was the easiest one but props to you all.
How about those Capitals? YIKES. I remember briefly considering them yesterday too but I just liked the other plays better.
Let's do the "Best Bet of the Night" poll again as you guys continue to kill it. We will feature these games:
Lightning at Devils
Leafs at Panthers
Sabres at Red Wings
[poll id="73″]
$25 risk free bets on player prop, in-game bet and $50 risk free mobile bet. Available for NEW customers only at BetOnline.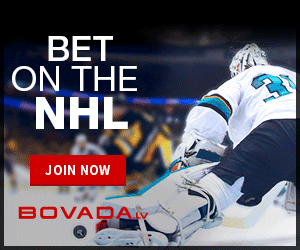 Canucks are surely good value no? They got stomped by Florida and Tampa but turned it around against Buffalo. Thing is even though they are struggling right now, that run by the Wild in November & december is fresh on the mind. hard to back against that.
I almost want to take Detroit. I don't know if they should be underdogs here. They're getting a wee bit of confidence going especially with Bernier. Always good when a team has faith in a goalie as you see them play differently. not sure who is in net for them or not but if it ends up being Bernier it might be worth looking at. Odds just aren't enough for me to advise it though.
Tampa are way too heavy a favourite in my opinion. Those two teams have been involved in some great games lately including that 7-6 win for Tampa earlier this year. However both are on a B2B and that concerns me. Plus Tampa burned me on the over yesterday – AGAIN – and 6.5 just seems a tad high. If it was 5.5 I'd give it serious consideration.
Predators at Jets Betting Tips:
Sigh.
Long term readers will know I normally never touch Predators games anymore. They've burnt me so many freaking times. It's honestly at the point where I completely ignore Predators games. If Scott wants to back one and ask my opinion I just tell him "Nope not touching it". It's similar with the Blackhawks these days and their erratic offense.
So I'm being straight with you here – my betting system loves the over in this one. And I am going to do a small play purely based on that.
As for my own thoughts? I'm not sure. The way the Jets have been lately sure it could go over. They've been very hot and cold results wise but they are generally conceding a lot and scoring a lot.
Preds are similar and with the coaching change they've got a lot to fight for. Historically it's hit and miss whether games like these go over or not so really isn't a factor here.
To me it feels like a high variance play. I could quite well see it be a 10 goal clinic. But just as easily I could see it fizzle out and be like 2-1 to the Preds. The system likes it enough that that I'll go with it.
0.5u on Over 6.5 Goals incl OT/SO
Canada: 2.04 Odds at BetOnline..
USA: +104 Odds at BetOnline..
Everyone Else: 2.04 Odds at BetOnline..
(Odds correct as of 2020/01/12 10:33:10 AM EST but are subject to change.)
Leafs at Panthers Betting Tips:
2 of my favourite teams when it comes to backing overs and I knew I'd be on this one.
I mean both put up huge games goal wise. Two top 5 offenses for GF, top 7 for SOG, and defensively they rank very poor in all the metrics.
Neither can kill a penalty but both can execute the power play.
How about desire to win? Well the Leafs just lost two in a row and both at home so they'll want to go out strong and get back on the winning road. Panthers offense always light it up at home and I love their top line. Auston Matthews is performing well right now.
Have to take the over here. If I didn't get burned with the overs yesteday (plus a few other games lately I've noted on paper should be high scoring and they weren't like that Rangers Canucks game) it would be a 2u play.
1u on Over 6.5 Goals incl OT/SO
Canada: 1.79 Odds at 888 Sports.
USA: -130 Odds at BetOnline..
Everyone Else: 1.79 Odds at 888 Sports.
(Odds correct as of 2020/01/12 10:33:10 AM EST but are subject to change.)
Follow @BetNHL
BetNHL.ca » Tonights Tips »