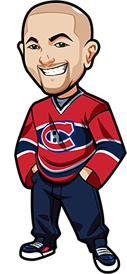 Written by Graeme on Thursday, January 12th, 2023
Follow @BetNHL
It was a winning night last night thanks to the LA Kings. Phoenix Copley started and shipped 3 goals but thankfully the Kings were able to get the win regardless. A lot of late goal action in that one.
Leafs got the tight win over the Preds, the Flyers got the surprise win over the Caps, and the Oilers routed the Ducks.
Busy day today so let's get to it.
Jackets vs Hurricanes:
Jackets at home. Yeah they are struggling hard this season but home results a couple of positives. Win over the Hawks, tight loss to Dallas, they haven't played a lot of home games lately but I mean great games against the Kings and Flames in early December. Canes struggling. I don't really see anything that suggests you can bet on the Jackets here – but I'm wary of betting against them.
Rangers vs Stars:
Two very close teams by the metrics. Rangers have the edge in goalscoring, but that's balanced out by a Stars much higher xGF/60. THey should get back to pouring the goals in soon. Not seeing anything here.
Canadiens vs Predators:
Habs got the big win over the Blues then got destroyed by the Kraken. These two just played on the 3rd and the Preds beat them at home 6-3. Preds on a B2B after that loss to the Leafs. Preds were a tad unlucky not to tie that one up at the end.
It's one of those weird spots where it just kinda feels like the Habs are catching the Preds at the right time. It's been a bit of a long road trip for Nashville as well. They'll be happy to get back home on Saturday.
I wish the odds were worse on this one, but they're actually pretty decent for the Preds, and I think I have to suck it up and make a play on them here. My gut says to skip it and I don't like it but mathematically it's a play. If it goes to OT, I feel the Habs have the edge, so I'm going to go with Preds in Regulation.
Ontario: 2.05 Odds at Bet365 (Americans: We recommend http://www.bovada.lv
Canada: 2.05 Odds at Bet365 (Americans: We recommend http://www.bovada.lv
USA: -105 Odds at Bovada
Everyone Else: 2.05 Odds at Bet365 (Americans: We recommend http://www.bovada.lv
Note: BetOnline. don't have odds up yet and they are usually best for regulation bets so might be worth waiting for those first. I'll check and see a bit later what they are if I remember and update this if they are better.
(Odds correct as of 2023/01/12 7:32:05 AM EST but are subject to change.)
Bruins vs Kraken:
Two teams on a good run come in here. Kraken absolutely crushed their Canadian road trip my god, then added to that with the win over Buffalo. Of course the Bruins are a slight step up in competition compared to everyone they have played so far.
Gut says the Bruins chew them up and spit them out here, and this great run comes to a halt. But the Kraken are a streaky team, and when they are on a hot streak they look great. Very poor odds on the Bruins too so no play for me.
Red Wings vs Leafs:
Leafs might be without Matthews again. With that and them on a B2B coming off a rather ugly game, I'm happy to pass on it.
Lightning vs Canucks:
Tampa dropped two on the road before returning home and thumping the Jackets 6-3. Vancouver have been goals galore lately although conceding a ton and losing due to that.
I think it's fine to bet Over 6.5 goals here. Tampa you can generally count on to score at least 3 here. Canucks however are also on track with that Vasy will probably be in net tonight which I mean isn't great but his last 3 starts he hasn't really put up the numbers, conceding 3 in a row with two save percentages of .875 and .842.
CF/60 and FF/60 are a tad low which is my only real concern. You look at a lot of the teams the Lightning have put the goals up against, and their CA/60 is all higher than the Canucks. That hasn't been a factor for who the Canucks play though.
Just have to hope the Canucks get a goal early here and really get this game going.
Ontario: 1.80 Odds at Sports Interaction (SIA) - Non-Ontario bet $10 get $200
Canada: 1.80 Odds at Sports Interaction (SIA) - Non-Ontario bet $10 get $200
USA: -123 Odds at BetOnline.
Everyone Else: 1.81 Odds at BetOnline.
(Odds correct as of 2023/01/12 7:32:05 AM EST but are subject to change.)
Sabres vs Jets:
Buffalo coming in off that loss to the Kraken. Winnipeg just lost to the Wings 7-5. I lean the over on ths one but it's tough to say with Hellebuyck in net. Yeah he's coming off letting in 6 against the Wings, but very solid before that.
I could see this one going over, but neither team has above 3 in the SCGF/60 and SCGA/60 for the last 10 which makes this one a pass for me.
Islanders vs Wild:
Man have the Islanders been terrible lately. Minnesota have been inconsistent at best over the last few weeks.
Looking at the numbers this looks to be a 50/50 3-2 either team type of game. Fine passing on it.
Blues vs Flames:
I'm fine passing on these quick turnaround games.
Blackhawks vs Avalanche:
Honestly? At this point I'm fine completely passing on the Avs and anything involving them. I've been working on a new system involving betting over 2.5 team goals in parlays this month, and the system didn't even recommend the Avs to score over 2.5 goals tonight so that pretty much says it all. Easy skip for me.
Coyotes vs Senators:
Arizona have dropped a couple at home against the Penguins and Sharks. Actually thought the Coyotes were quite unfortunate against the Pens on Sunday, and in hindsight I'm fine with that bet. After the Pens scored that 3rd goal though the Coyotes shut off, and I really felt they didn't look hungry at all in that game vs the Sharks. Looks like things are starting to wear on them.
Ottawa come in though with two big losses against the Preds and Kraken. With that, they are way too heavy favourited for my liking.
I think Sens will get the win here but feels like way too much of a gamble for me.
Knights vs Panthers:
Knights coming in off that 5-1 loss to the LA Kings. They've had a few days to stew on that. Panthers scraped by the Avs 5-4 in a thriller.
Not really seeing a bet in this one. I'd give the Knights the edge but you're looking at 1.74 odds incl OT. With the way their goaltending is at the moment, I think it's too risky.
Follow @BetNHL
BetNHL.ca » Tonights Tips »