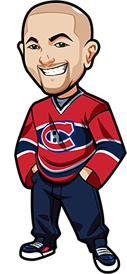 Written by Graeme on Thursday, January 16th, 2020
Follow @BetNHL
An 0-1 night last night. We had the Blues in regulation however despite an early lead they just didn't deliver. They clawed back from 3-1 down to make it 3-3, but then lost in OT.
A disappointing one from this big public team but at least it came close. At least once or twice a year there is usually a spot like that where a team is a heavy favourite and it checks all the boxes, and then they get blown out. I can think of two such instances involving the Sharks over the years.
The Blackhawks won yesterday as Crawford continues his excellent record in Montreal. Hard to bet based JUST on that but man the dude just seems to have the luck going for him when he performs in his home town.
Busy day in the NHL. You were split yesterday with the poll with Hawks in regulation and Habs in regulation as the most popular votes. Props to anyone who bet the Blackhawks as that was a nice payoff.
A lot of games today where there are heavy favourites. We'll pick three interesting games for best bet of the night.
Canadiens @ Flyers
Penguins @ Bruins
Coyotes @ Canucks
[poll id="79″]
$25 risk free bets on player prop, in-game bet and $50 risk free mobile bet. Available for NEW customers only at BetOnline.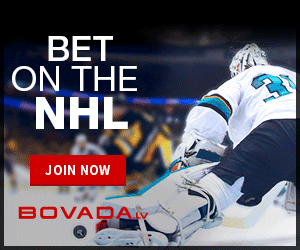 It's a weird day. One where I find it's very easy to overthink the games. Or where there is underdogs that I really want to pull the trigger on due to value but have my concerns. Honestly I could see this being a day where the majority of the underdogs win. But then just as easily I could see it as a day where the favourites sweep ha.
Hurricanes vs Blue Jackets Betting Tips:
Carolina are always a hard team to bet against. I've said it before but for the past few seasons they're always top of the advanced metrics. It's sort of like the Leafs – they just have that ability to score at will at times. I've probably avoided their games the majority of the time when I want to bet against them rather than actually tip against them.
However this is a great spot for the Jackets, who are decently priced underdogs here. Hurricanes were blanked out last game and looking at other games where they failed to score they don't often bounce back with a feiry offensive performance like some teams do.
Jackets have just came away with 3-0 wins over the Knights and Bruins. They're a solid enough home team. They've got a hot goalie and a very good defence. Their offense is concerning with one of the lowest xGF/60 in the league but their defensive advanced metrics such as HDCA/60 counter the Hurricanes HDCF/60 etc. They've been able to counter the Hurricanes twice already this season with tight wins and I think they can rack up another one.
Canes are talking about how they think they are feeling gassed so they may stumble into the All Star break.
Personally I am a bit surprised this one isn't a pickem. Don't like betting against the Canes but at this price it's a nice little value play.
0.5u on Jackets to win incl OT/SO if Elvis is in net
(At BetOnline. look under "reduced" lines)
Canada: 2.20 Odds at BetOnline..
USA: +120 Odds at BetOnline..
Everyone Else: 2.20 Odds at BetOnline..
(Odds correct as of 2020/01/16 10:53:42 AM EST but are subject to change.)
Rangers vs Islanders Betting Tips:
This is a bit of a frustrating one where I feel the O/U line that has been set of 6 is almost forcing me to bet it.
These two teams had an 8-goal thriller on the 13th. I remember looking at that one and wondering who would come out on top – the Rangers offense or the Islanders defense. Both drastically different teams in terms of how they play. In that game, it was the offense.
Looking at this one I was thinking it would be the defense that would come out on top. However at 6 goals I think we've got to back the over knowing there's the possibility of a push.
Rangers offense has been electric lately save a couple of games. Both home and away. They've jumped to 7th highest for goals scored in the NHL per game. Islanders bounced back strong from that Rangers loss with a big win over the Wings and will be up for it big time.
They've not been too great at home lately. There's been a fair amount of tight games.
I've got to think that with it being a big rivalry game, and that the Islanders are out seeking revenge, that passion comes into play here and defense is thrown out the window.
0.5u on Over 6 Goals incl OT/SO
Canada: 1.90 Odds at BetOnline..
USA: -110 Odds at BetOnline..
Everyone Else: 1.90 Odds at BetOnline..
(Odds correct as of 2020/01/16 10:53:42 AM EST but are subject to change.)
Panthers vs Kings Betting Tips:
It was between this and the over in the Pens/Bruins game. Thinking about it I just have more faith in the Panthers at the moment.
It's easy to overthink picks like this when we back a heavy favourite. Especially on the tails of last night where you can see complacency set in. But that's hockey.
The Panthers are on a roll at the moment. They're looking to make it 3 in a row for the first time since mid-December. Last home game before the all star break too so I'd like to think they want to turn it on.
Their offense were fantastic against the Leafs and will be blood thirsty going into this one.
Despite their record, Kings run a lot of teams close. They looked good against Tampa.
However if the Panthers play the way they usually do, they should take this one.
0.5u on Panthers in Regulation
Canada: 1.85 Odds at 888 Sports.
USA: -120 Odds at Bovada.
Everyone Else: 1.85 Odds at 888 Sports.
(Odds correct as of 2020/01/16 10:53:42 AM EST but are subject to change.)
Follow @BetNHL
BetNHL.ca » Tonights Tips »