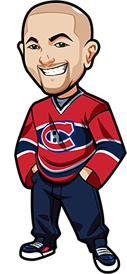 Written by Graeme on Friday, January 17th, 2020
Follow @BetNHL
An excellent night of hockey action last night with some great games, and some great finishes.
We were able to come out of this one with a 2-1 record for a profitable night although man there was some scares. Looking at you Florida.
The Panthers were up 4-0 with 9 minutes left and managed to almost blew it. They gave away penalties and the Kings took full advantage and came back to make it 4-3 with 3 minutes left on the clock.
I must admit over the years I feel like I've dealt with everything the hockey world can potentially throw at me – but that was one game where I could barely watch the last few minutes and almost turned it off. That would have been the FOURTH time this season a team blew a 3+ goal lead for us. That was freaking intense.
We also won with the underdog Blue Jackets over the Hurricanes in a tight one. I said only back that one with Elvis in net and we saw why – he was a busy lad with 32 saves to help the Jackets get the win.
We lost with the over 6 in Islanders/Rangers. That was one where I didn't really want to back it but felt I had to based on the line. Could have been a whole different game though as the Islanders put up 22 shots in the 1st period as Georgiev earned himself one of the stars of the night.
Not feeling too bad about that loss though. If I hadn't went with that one, I would have 100% went with the Penguins/Bruins over which also lost.
Best bet of the night – so you guys ARE human after all? Good to know! You've been killing it lately with our daily poll but last night the top three picks – Pens, Flyers and Coyotes – all lost.
Glad I avoided that Leafs vs Flames over. That was one where historical games were a big impact for me and made me look into it more and decide not to go with it with just 1 in their last 7 going over 6.5. When I looked back at those games there was a lot of similar things going into them that made me avoid that one.
Caps did the job against the Devils. Nice to see. Especially Ovi with the hat trick. Props to the Wild for getting a big W. Wonder if they can build on that.
Three games tonight, three big favourites and no picks for me. Oh before I go any further a note that I am running non-NHL now the World Juniors are over, and will hopefully have betting tips again soon for all that.
Quick thoughts on tonights games:
Ducks at Hurricanes: Ducks have the Canes number with an 8-2-0 record over them in their last ten, although 3 of them have went to OT. Canes saw Dougie Hamilton get injured last night too. Their offense is isn't exactly rocking it at the moment. my first instincts on this one were Canes in regulation, but I'm staying away. Not a good price. As it is I think there is solid value on the Ducks to win. But I can't back them.
Penguins at Wings: Much like the Caps last night, I like the Penguins to bounce back in similar fashion tonight. I mean they gotta right? But even with Crosby back, I'm a bit wary of the Pens. I remember a lot of spots like this last season where you felt you could trust the Pens and they wouldn't show up. Soooo many of their games have been super tight lately. I doubt their offense has any issues with Detroit but I'll err on the side of caution here.
Lightning at Jets: Tampa are in a bit of a slump at the moment. Don't have full confidence in them to back them. I think the Jets have value, but they are an incredibly inconsistent team. I just can't back them with any sort of confidence here.
What say you?
[poll id="80″]
$25 risk free bets on player prop, in-game bet and $50 risk free mobile bet. Available for NEW customers only at BetOnline.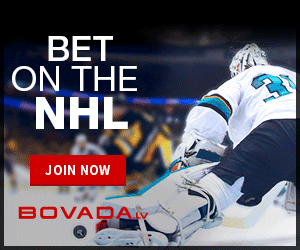 Have a good night everyone. Must admit I am looking forward to a nice relaxing night of hockey after last nights intensity!
Follow @BetNHL
BetNHL.ca » Tonights Tips »