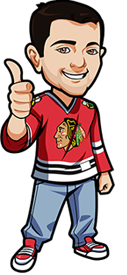 Written by Scott on Monday, January 17th, 2022
Follow @BetNHL
Only the one game yesterday.
The Canucks played the Capitals and the Canucks won 4-2.  Ovechkin opened the scoring in the 1st , Pettersson scored twice for the Canucks in the 2nd to take the lead and Horvat added another just after. Wilson buried 1 in the 3rd to start the period for the Caps but the Canucks scored an empty net goal in the last minute for the win.
8 games today with some early ones so let's go.
Wings vs Sabres Betting Tips:
The Wings have a bad road record, the Sabres have a bad home record.  Both teams have the same record over their last 10 games going 3-5-2.
It's tough to call but I'm leaning towards a Wings win.  They played on Saturday and the Wings won 4-0.  This is the 4th and final game between these teams with the Wings winning the first 3.
Wings win incl OT/SO
Canada: 1.74 Odds at Bet365
USA: -130 Odds at BetOnline.
Everyone Else: 1.74 Odds at Bet365
(Odds correct as of 2022/01/17 10:05:45 AM EST but are subject to change.)
Wild vs Avalanche Betting Tips:
The Wild seemed to have turned the corner.  They had lost 5 straight but have responded with a 3 game winning streak.  The Avalanche have won 2 in a row and have gone 8-1-1 over their last 10 games.  Their in first in the Central with 4 games in hand over the 2nd place Preds
They played once already this season back in October where the Avs won 4-1.
With the Avs at home I want to back them as they have won 13 straight in Colorado but they have had a lot of games go to overtime this month so I'm skipping this one.
Canadiens vs Coyotes Betting Tips:
These teams will play each other and there will be at least one goal. Ummm true story.
No idea who wins here so it's an easy skip
Kings vs Sharks Betting Tips:
Kings are rolling right now winning their last 4 games.  The Sharks have dropped their last 2 games scoring only once.
With the Kings on a roll and the Sharks having a hard time scoring I have to back the Kings here.
Kings win incl OT/SO – with Kempe out, not advised anymore
Canada: 2.00 Odds at BetOnline.
USA: +100 Odds at BetOnline.
Everyone Else: 2.00 Odds at BetOnline.
(Odds correct as of 2022/01/17 10:05:45 AM EST but are subject to change.)
Blackhawks vs Kraken Betting Tips:
Another game between two teams who haven't been that good this season.
I have no idea who wins.
Flyers vs Islanders Betting Tips:
The Flyers limp into this game losing their last 7.  The Isles have struggled all season and it's surprising considering who they have on their team.
I have no confidence in the Isles as they have had a rough season but I would lean towards them winning with the way the Flyers have been playing.
Predators vs Blues Betting Tips:
Big game here.  The  Central Divisons 2nd place team Preds take on the 3rd place Blues.
With the Avs moving past Nashville and still having 4 games in hand the Preds need to win to keep pace with them.  The Blues lost in their last game to the Leafs in what was a back and forth battle.
Another game where it's hard to pick a winner.
Penguins vs Knights Betting Tips:
The Penguins have been playing well lately going 8-2 over their last 10 and they are getting close to being 100% healthy.   Rust and DeSmith are still out but they are a deep team.
The Knights are in 1st place in the Pacific but still have a lengthy list of players out with various injuries.   Pacioretty, Martinez, Theodore, Patrick and others not to mention Jacl Eichel.  Once they get healthy they are a team who could and should be the top of the league.
I want to take the Pens here but it's the Knights so it's tough to call.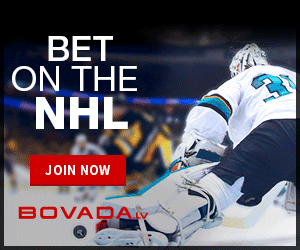 Follow @BetNHL
BetNHL.ca » Tonights Tips » January 17th, 2022 NHL Betting Tips