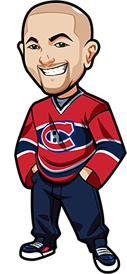 Written by Graeme on Thursday, January 18th, 2018
Follow @BetNHL
There was only two games last night and we didn't have any tips.
We wanted to wait to see on the Bruins at home after that last game. They put in an excellent performance and will be one we'll be looking to back going forward. Their defense in particular was impressive.
We had flirted with the over there and decided against it and it was the right call as there were only 5 goals in the game – one of which was an empty netter.
We were also debating the Penguins but I wanted to see if they were for real. I doubted they were and that was correct with a 5-3 loss to the Ducks where the Ducks had a huge 2nd period.
We move onto Thursday, January 18th with 10 games on the board. A nice busy night but unfortunately no games we feel fully confident about. Whether it be tight matchups, bye week returns or just enough conflicts to put us off.
Here is what we were leaning towards:
Bruins/Islanders Over 6.5: This is a high line. Historically over the last two seasons none of their games have went over 6.5 so that's a bit risky. But both teams have had high scoring games coming into this one and Bruins on the 2nd leg of a B2B have meant goals lately. I'd likeoot see a better performance from the Islanders offense tonight. There are quite a few things that conflict with the over.
Jackets to win: "Confidence" is the word floating around the Stars camp at the moment but I mean you've got a road victory against a Bruins team that didn't turn up, and the Detroit Red Wings. Similar to the Penguins game yesterday – I'm going to need to see more from them before I can back them. They're still below .500 on the road. Jackets are what we like in that match-up as the price is right. However Jackets returning from bye week plus injuries has us concerned.
Capitals/Devils Over: Both high scoring teams and you'd think it'd be a good high scoring game based on their stats this season. However Devils had that solid defensive performance against the Rangers plus Caps coming off bye week so may start sluggish and we know that even if they're 2-0 down after 1 minute it's still not enough to motivate them.
Rangers to Win: This is one I'll probably regret but it'd have to be in regulation, and the Sabres/Rangers games are always very tight. Can't back the Rangers based on one performance against Philly.
Sens vs Blues: This was one where our opinions conflicted. Scott thinks the Blues till beat them as the Sens are a bad team and their home record is poor and Blues are a good price. I prefer the over as I think the Sens are actually going to come out of the bye week fired up and have a few players back plus both teams have had high scoring games lately and the last few between the two have been over.
Anyway that's our thoughts for tonight. There'll be a lot of people posting in the comments with their thoughts so be sure to read them for some concrete bets placed.
Follow @BetNHL
BetNHL.ca » Tonights Tips »